Expert Advice with George Raptis 5/03/2017
It's often it's often said you make your money when you buy your property and while that is true, it's not because you buy a property cheaply, it's because you purchase the right property.
In our current hot Sydney and Melbourne property markets there is an abundance of cashed up home buyers and investors ready to buy good properties, so I would suggest not trying to buy a cheap property but to concentrate on correct property selection and buying an investment grade property to which you can add value through renovations, thereby manufacturing some extra capital growth.
Having said that, it is important not to overpay and of course it's always nice to buy well, so here are some tips to help you negotiate well:
1. Have as much information as you can before you begin negotiating:
Become a local area expert – get to know not just asking prices, but what is selling, how fast it's selling and what price it sells for. This means attend as many open for inspections as you can and follow up to see when the property sells and for how much. Of course you should also attend as many auctions as you can to feel the pulse of the local market.
Find out as much as you can about the property you're interested in - ask questions – why is the vendor selling, how did the vendor decide on the price, have there been any other offers?
Have your support team on standby - your solicitor & finance broker. If you have your finance preapproved you can make quick and unconditional offers and it's important to have a solicitor who is able to peruse the contract quickly.
Be prepared to act quickly - the amount of people at an open house inspection will give you an indication of if the property is hot! Close the sale after the first open home if possible – the more people who are exposed to a property the more likely it is for the property price to go up.
Don't waste time with low ball offers – sellers are well informed today. Do your research and put in an offer that is realistic and enticing to the vendor and take the property off the market before an emotional purchaser pushes the price too high.
If the property is being sold by auction, consider making a reasonable offer in the week leading up to auction day. This is when the vendor is most nervous and will often considered a realistic offer rather than taking their chances at auction. And you may be able to purchase the property at a price you're happy with rather than risking the price being pushed by emotional purchasers in competition with each other at an auction.
Use the property buyers' secret weapon – engage an experienced buyer's agent to level the playing field for you.
Sure I'm biased but I've seen too many investors lose out by not recognizing a good deal when they see one, while others have paid a huge learning fee to the market by overpaying for a property.

Then there are those buyers who have ended up with secondary properties than will underperform because they bought emotionally or on the rebound after losing out on a different deal.

Buying your next home or an investment property in this hot market is difficult considering the completion you'll be facing. The seller has an agent on his side working for him. Why shouldn't you have the same advantage?

The challenge with buying in a hot market when the competition is stiff is that it can bring about a range of situations that play with your emotions. Hopefully these six tips will help you keep a level head.

...............................................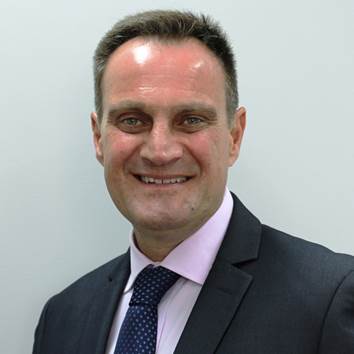 George Raptis is Director of Metropole Property Strategists in Sydney. He shares his 27 years of experience in the property industry as a licensed estate agent and active property investor to help create wealth for his clients.
He is a regular commentator for Michael Yardney's Property Update.
Read more Expert Advice from George here!
Disclaimer: while due care is taken, the viewpoints expressed by contributors do not necessarily reflect the opinions of Your Investment Property.