Expert Advice with George Raptis 06/05/2016

Being a good landlord goes hand-in-hand with having a successful property occupied by reliable tenants.

That makes it all the more unfortunate when some investors make simple mistakes, which can have huge repercussions on the quality of their property.

There are a slew of mistakes that landlords routinely make, and while many of them can be harmless, they can also wind up costing a lot of time and money.

Maybe you've already learnt some of these the hard way, so let's look at the common ones for you to avoid in the future.

1. Doing DIY repair jobs or short-term band-aid fixes

Doing a quality repair using certified builders and tradies will likely save you money in the long run, when your quick-fix or DIY repairs fail again, or when tenants bail because the property is not being kept to a reasonable standard.

A dodgy repair could also land you in legal or financial strife, if a problem occurs and it's found that you were negligent in not fixing the issue correctly.

2. Failing to properly check tenant references and history

It's hard to cope with vacancies from a financial perspective, but there are worse things in life than having a few weeks with no rental income. While having an untenanted property does cost you money, it might cost you more in the long run if you place someone in a hurry and don't thoroughly check the rental history of your potential tenants first. Of course you should be employing a property manager to do this for you.

3. Not doing a condition report with a new tenant

A condition report is filled out by the property manager on behalf of the landlord prior to new tenants moving in, and documents the condition of the premises including fixtures and fittings, along with wear and tear. Each party is given a copy of the report. This report dispels any disputes regarding damage or missing items that might arise when the tenant moves out. Keeping photo documentation is also critical.

4. Increasing the rent too often, or not often enough

A property manager with experience in the local rental market will be able to appraise your property and set its ideal value. Passing on small, periodic increases in rent in accordance with the market is generally fine – tenants expect rents to increase. However, if you increase rents ahead of the market, you risk losing a good tenant. On the flip side if you don't raise the rent for fear of your tenants moving out, you're effectively subsidising their living costs – and when you eventually try to catch up with the market, imposing a large increase on your tenants could scare them away.

5. Failing to keep your tenants happy

Tenants living in a home that is well maintained, neatly presented and with working fixtures are more likely to stay put, which is ideal from a landlord's perspective. Encourage them to stay by ensuring appliances such as ovens, air conditioners and smoke alarms are in good working condition, gardens are tidy and the interior is clean and fresh at the beginning of their tenancy. Doing a thorough check and repair of the property prior to new tenants moving in will mean less calls and work later, and happier tenants.

6. Not returning the bond in the required timeframe

A full accounting of any expenses for repairs deducted from the bond must be supplied to the tenant on exiting the premises, and the remainder of the bond returned within the timeframe specified by the state or territory. Failure to adhere to the law can see in breach of your legal responsibilities as a landlord.

7. Assuming the property manager is closely watching your investment

Your property is ultimately your responsibility. Far too many new investors think a property manager has everything under control, only to find the property hasn't been inspected in a year or two – and it shows. It's up to you to make sure inspections are scheduled, any need of repair is noted and completed, and the rent is reviewed regularly. Otherwise, your investment – and your wealth – may suffer.

8. Relying on a handshake rather than written documentation

Verbal agreements and promises often lead to misunderstanding, conflict and sometimes even court. I would recommend keeping records of conversations, and written and photographic documentation of issues and the timeline of events around them. This is to protect yourself and make sure you and the tenant are on the same page, to avoid miscommunication.

9. Not listening to the advice of your property manager

A property manager is the intermediary between tenant and landlord, who takes care of the business side of the rental relationship. Choosing an experienced property manager means you are getting an expert in the field, so listen to what they recommend.

With good tenants worth their weight in gold, landlords simply can't afford to shirk the responsibilities of the maintenance and care of the property and its occupants.

When you've invested your time and money into an investment property, don't unravel its potential with simple and avoidable mistakes. Use the expert advice of your property manager and treat your landlords well, and you'll be on the right track towards getting the best out of your assets.

...............................................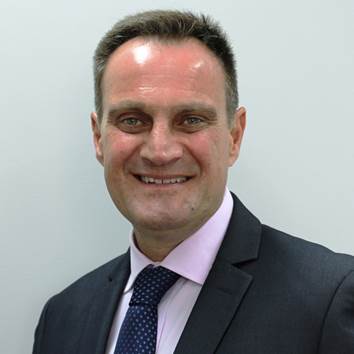 George Raptis is Director of Metropole Property Strategists in Sydney. He shares his 27 years of experience in the property industry as a licensed estate agent and active property investor to help create wealth for his clients.
He is a regular commentator for Michael Yardney's Property Update.
Read more Expert Advice from George here!
Disclaimer: while due care is taken, the viewpoints expressed by contributors do not necessarily reflect the opinions of Your Investment Property.