Expert Advice with George Raptis 6/11/2016

It's the age old argument – which makes a better investment – a house or an apartment?

A recent national research report found that many areas around the country recorded significant property price gains while others suffered some serious pain.

After reading the report findings, which compared houses versus units and cities versus regional areas on capital growth, some people concluded that that units/apartments are inferior to houses as an investment vehicle but that's just not the case.

What many people fail to understand, with these types of reports which don't really draw any conclusions and generally just display raw data, is that location is usually always superior to dwelling type.

By that I mean the location of your investment property will do 80% of the heavy lifting with regards to its capital growth, while the property itself will probably only account for 20% of it's performance.

Of course, in general houses in the same location as a unit will outperform units, but a poorly-selected house will underperform a well-located unit almost every time.

So the best strategy is to not favour a particular property type, but rather to focus on the return prospects of a property while not compromising on its location.

What this means is that you don't go further out from the canter of our capital cities to actually get a land component if this means compromising on location.

This is because houses aren't always a better option than apartments, townhouses or villas.

A well-selected unit can and does outperform a poorly-selected house.

When I say poorly-selected, I'm referring to Metropole's top-down approach, which is all about selecting what consider "investment-grade" properties.

At Metropole, our proven property investment strategy involves investing in capital city markets where the economic growth leads to wages growth, population growth and house price growth.

That's why we never invest regionally. We want as many growth drivers working in our favour as we can.

However many investors look for affordability for its own sake.

Unfortunately, I see this regularly and frequently the regional properties they've bought have achieved poor capital growth.

People buy in these regional locations or 50 kilometres from the city centre because they wanted a "house with land" and that's where they could afford a house in their budget.

However, an inner-city unit would have outperformed it – almost every single time.

Over the years, our perception of townhouse and apartment living has changed.

Where once we may have seen medium- and high-density developments as "slums" intended for lower socio-economic classes, in the past 20 years or so apartment living has become the practical and trendy alternative, in particular sought after by young, upwardly mobile professionals.

In fact, a report from the Grattan Institute aptly entitled The Housing We'd Choose, indicates a growing preference toward apartment-style accommodation in Australia.

The study found that Australians want more apartment-style housing and are moving away from detached housing.

For generations, backyards, barbecues and big houses have been the norm for Australian homeowners, but that's all changing and now as our lifestyles are changing there is evidence of a growing preference toward apartment-style accommodation.

Since more of us are swapping our backyards for balconies, apartments are one of Metropole's preferred styles of residential investing today.

The debate over houses versus units, and regional versus capital cities, will no doubt continue to rage for generations to come.

Some will persist in recommending investment in the outer suburbs because they're cheaper, more affordable and the yields are a little higher. And all of this is true.

But over the longer term, rents tend to grow more substantially in landlocked suburbs where demand is the strongest and capital values increase more.

Therefore, I believe there is no question that the best locations to invest for long-term capital growth are the inner suburbs of our major capital cities where the jobs are, where most people want to live, where there is no land available for release and where many investment-grade units are located.

...............................................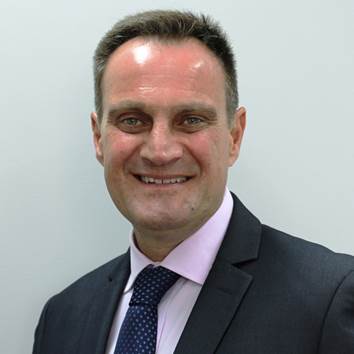 George Raptis is Director of Metropole Property Strategists in Sydney. He shares his 27 years of experience in the property industry as a licensed estate agent and active property investor to help create wealth for his clients.
He is a regular commentator for Michael Yardney's Property Update.
Read more Expert Advice from George here!
Disclaimer: while due care is taken, the viewpoints expressed by contributors do not necessarily reflect the opinions of Your Investment Property.