Expert Advice with John Lindeman
Thousands of years ago, we relied on wise men called druids or shamans to interpret the meaning of signs and predict the future. For example, when our forebears saw a solar eclipse, they thought that the sun was being devoured by some huge invisible monster as they stared upwards in horror.
They were unable to comprehend why this was happening, but the wise men knew all about eclipses and could even predict when they would occur.
Rather than impart this reassuring knowledge to the people, they told them something quite different.
'Yes,' they said, "a huge heavenly monster is eating the sun and only we, your protectors can save you – but this will be for a price.' When the people had paid up, the druids assured them that they were scaring the monster away, and that the sun would soon return to its former glory, which of course, it soon did.
We still rely on modern day druids and shamans
Home owners, investors and potential buyers all want to know what's in store; whether to buy, where to buy, what to buy, whether to hold or sell, and because most of us don't know how to interpret the meaning of all those figures, stats, indicators and dynamics out there, you may have to rely on modern day druids or shamans to do this for you.
Whether they're called property theorists, strategists, advocates, agents, advisors, educators or mentors these days, most of them will still only reveal the future if you pay them, just like the shamans of old.
This is where it really gets complicated, because each of your advisors or educators may give you a different spin, depending on their own perspective and even personal interest. Who should you listen to and who should you avoid?
One expert is urging you to invest in Brisbane, another says buy in Perth, still another warns you that Brisbane's housing market is about to crash, yet another urges you that Darwin is about to go gang busters. Who is right?
How to check their motivation, credibility and past accuracy
Well, there's an easy way to test them. The internet makes this easy. You can check the motivation of any so-called expert by checking their website – do they claim to have "acquisition experts" on their team, or do they have access to "unlisted" or "off market" properties?
This code language means that they are probably seller's agents or project marketers who will be getting paid a commission, finder's fee or kick back for pushing a property on to you. In other words, the property you purchase will certainly be in their best interests, but may not be in yours.
You can also check to see what others are saying about these experts. Google the person's name, together with words such as "housing market" or "property expert" and see what pops up. You might be surprised!
You can also easily test their past accuracy. Using Google, go back in time and compare what they said some years ago about the property market to what actually happened.
Of course, not everyone can be right all the time, but at least by testing the accuracy of the those who claim to be experts, you'll be better informed than our forebears were when they thought that the sun was being eaten.
.................................................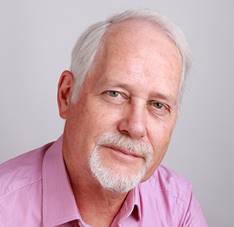 John Lindeman is widely respected as one of Australia's leading property market analysts, authors and commentators.
Visit Lindeman Reports for more information.
He has well over fifteen years' experience researching the nature and dynamics of the housing market at major data analysts.
John's monthly column on housing market research featured in Australian Property Investor Magazine for over five years. He is a regular contributor to Your Investment Property Magazine and other property investment publications and e-newsletters such as Kevin Turners Real Estate Talk, Michael Yardney's Property Update and Alan Kohler's Eureka Report.
John also authored the landmark books for property investors, Mastering the Australian Housing Market, and Unlocking the Property Market, both published by Wileys.
To read more articles by John Lindeman, click here
Disclaimer: while due care is taken, the viewpoints expressed by contributors do not necessarily reflect the opinions of Your Investment Property.