Which city is about to boom? According to property market expert, John Lindeman the answer is Canberra, where massive economic incentive and business recovery programs will be administered as the government works to rebuild our economy.
Recent data shows that Canberra's housing demand is rising strongly and the city is set to experience a property market boom.
Canberra is experiencing the second highest population growth rate of all our capital cities at 2.2% per annum (behind only Melbourne).
Canberra's population growth rate will grow further while that of other capital cities declines due to the collapse of overseas migrant, student and tourist arrival numbers.
Canberra has the highest rental yields of capital city markets, attracting investors who seek positive cash flow from day one.
Housing finance figures for May 2020 show that it was the only State or Territory with an increase in the amount of housing finance.
While Canberra has the third highest median house price in Australia, prices are likely to rise further over the next few years, even if other housing markets stagnate or go into decline.
The reason why Canberra's housing market thrives when others barely survive is because many of the city's 30,000 businesses benefit directly from federal government procurement decisions and programs, which often increase during economic downturns.
Government administration produces nearly one third of the Australian Capital Territory's economic output and indirectly accounts for over forty per cent of its workforce, so whenever the number of public servants in Canberra increases, housing demand grows there as well.
The total number of Canberra based public servants is now at a record high, but it is highly likely to grow even more. There will be a massive rise in the number of public servants needed to administer the government's economy rebuilding programs which will be launched later this year to get the economy moving again.
Because most of the new public servants will be on short term contracts, they may only initially intend to reside in the national capital for a few years.
This means that they will prefer to rent well located, well-appointed low maintenance dwellings rather than buy a property, and they will also prefer to live in units because of Canberra's bracing climate.
Canberra's most popular suburbs for unit renters are located in the entertainment precincts of Civic, Braddon and NewActon, offering a popular mix of shopping, cafes, fine dining and exciting nightlife experiences.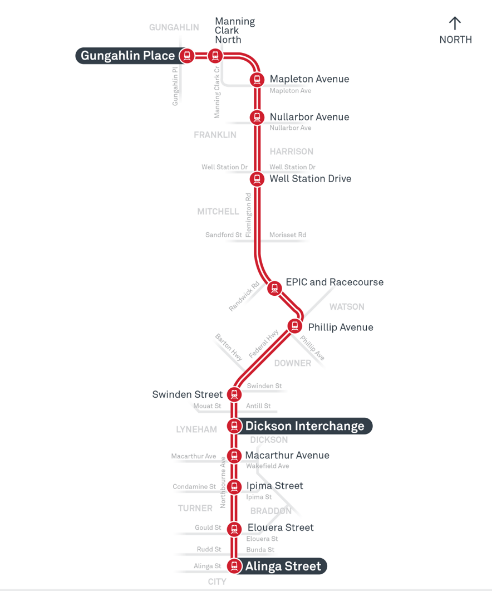 Rental demand is also likely to be concentrated along the recently completed Canberra Metro light rail route, from Gungahlin to the city centre as shown on the map.
These suburbs offer positive cash flow investment opportunities from day one, with the highest genuine rental yields available in any of our capital city unit markets.
Such high yields will attract investors seeking cash flow, and with the competition from investors likely to exceed the supply of available units, prices are likely to rise as well.
Many of Canberra's new residents will decide to stay and make Canberra their permanent home, and as they gradually move out of rental accommodation they become first home owners.
This means that the demand for housing in Canberra continuously shifts from rentals to home buyers, so if the number of renters keeps rising as forecast, then home buyer demand will rise as well. As a result, Canberra could soon become the city with Australia's highest house and unit prices.
Sources:
Australian Public Service Commission Annual Reports
House Price Index – Eight Capital Cities 6416.0 Released quarterly
Housing Finance Australia 5609.0 Released monthly
Australian Demographic Statistics 3101.0 Released quarterly
.................................................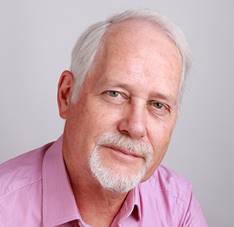 John Lindeman is widely respected as one of Australia's leading property market analysts, authors and commentators.
Visit Lindeman Reports for more information.
He has well over fifteen years' experience researching the nature and dynamics of the housing market at major data analysts.
John's monthly column on housing market research featured in Australian Property Investor Magazine for over five years. He is a regular contributor to Your Investment Property Magazine and other property investment publications and e-newsletters such as Kevin Turners Real Estate Talk, Michael Yardney's Property Update and Alan Kohler's Eureka Report.
John also authored the landmark books for property investors, Mastering the Australian Housing Market, and Unlocking the Property Market, both published by Wileys.
To read more articles by John Lindeman, click here
Disclaimer: while due care is taken, the viewpoints expressed by contributors do not necessarily reflect the opinions of Your Investment Property.