Expert Advice with John Lindeman: 13/11/2018.
Australians prefer to live in large cities and this growing urbanisation generates ever growing demand for housing in already heavily populated and over developed coastal areas. This adds to infrastructure development and maintenance costs as well as creating more or less continuous housing shortages in most of our capital cities.
The graph below indicates that this was not always the case, and in fact around the time of Federation in 1901 the price of regional and country housing was equal to and in some areas greater than the cost of equivalent city properties.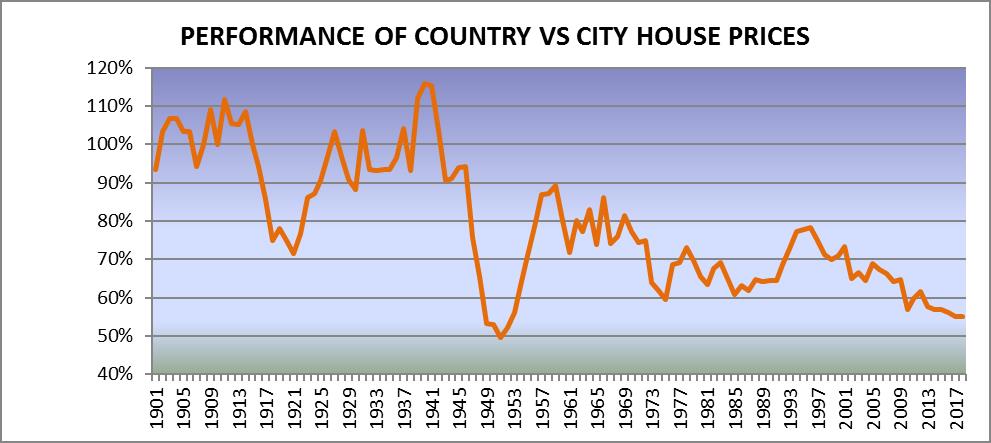 During the First World War from 1917 to 1920 large numbers of men departed country locations to serve their country and this led to a dramatic fall in country house prices when compared to city prices. Following the war, rural housing markets recovered and even briefly boomed, but when the same thing occurred again during the Second World War, this led to an even greater comparative fall in demand, from which country housing markets have never really recovered.
A large cause of the rise in city prices from the end of the war onwards was the arrival of large number of overseas migrants, who preferred to live in cities, especially Sydney and Melbourne. Over time, this has resulted in city house prices being higher than those in country towns and the graph shows how country and regional housing prices have declined to around 55% of capital city equivalents. This is unlikely to change in coming years, with no significant or serious decentralised housing initiatives forthcoming from governments at any level.
It does not mean that country prices are falling in real terms, but that their rate of growth is less than that of capital city housing markets. The annual average growth rate of capital city housing markets is around 2% more than country areas on average, which means that investors seeking long term growth should generally invest only in larger capital cities.

This is also confirmed by CoreLogic published data as shown in the table above, where you can see that the recent Sydney and Melbourne house market boom has not been replicated in regional markets.
.................................................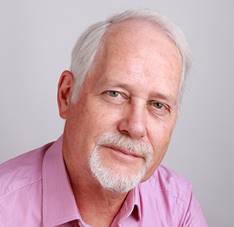 John Lindeman is widely respected as one of Australia's leading property market analysts, authors and commentators.
Visit Lindeman Reports for more information.
He has well over fifteen years' experience researching the nature and dynamics of the housing market at major data analysts.
John's monthly column on housing market research featured in Australian Property Investor Magazine for over five years. He is a regular contributor to Your Investment Property Magazine and other property investment publications and e-newsletters such as Kevin Turners Real Estate Talk, Michael Yardney's Property Update and Alan Kohler's Eureka Report.
John also authored the landmark books for property investors, Mastering the Australian Housing Market, and Unlocking the Property Market, both published by Wileys.
To read more articles by John Lindeman, click here
Disclaimer: while due care is taken, the viewpoints expressed by contributors do not necessarily reflect the opinions of Your Investment Property.