Expert Advice with John Lindeman: 27/08/2018.
Over the last five years, housing values in Sydney and Melbourne have grown rapidly and delivered their owners a huge increase in equity. This is because the benefit of these increased property values applies to all homeowners, even if they didn't buy or sell during the heady boom years.
The numbers involved are truly staggering – around one million fully owned homes, and well over one million homes being paid off with a mortgage plus another one million investor owned dwellings have all doubled in value during the last five years.
The total increase in property values is estimated to total more than $800 billion, but despite this huge amount of gifted capital, most of these households have been content to stay in their homes with no intention of upgrading. Many are also not inclined to risk their new-found largesse by entering the market as property investors, particularly when the growth appears to have ended.
Increasingly though, homeowners in Sydney and Melbourne are finding that they can make use of this new equity in a different way - to buy their own holiday home. They now have the means to buy a weekender in one of their favourite getaway locations and may also be tempted to turn this into an income generating opportunity by renting the property out for Airbnb or other short-term rentals.
The typical locations for such homes are in coastal towns, inland lake resorts and popular tourist destinations around Victoria and New South Wales which are easily accessible by road. With school and work finished for the week, the family packs the car and in a few hours they are a world away.
These property purchases are what the analysts call "discretionary" purchases. They are real "heart not head" territory and now occurring in popular holiday destinations such as Victoria's Gippsland Lakes and Port Stephens in New South Wales. We are already seeing increased buyer demand and price growth occurring in many such areas. As prices rise and then become unaffordable, the buyer demand shifts to other nearby locations where prices have not yet risen.
By identifying the best areas and the right types of properties, investors can get in first and then benefit from the uplift in prices. The trick is to buy before the price growth starts and then sell to a holiday home buyer before the growth is about to end.\
.................................................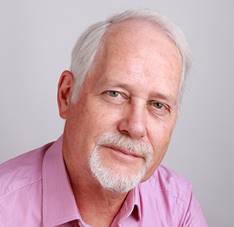 John Lindeman is widely respected as one of Australia's leading property market analysts, authors and commentators.
Visit Lindeman Reports for more information.
He has well over fifteen years' experience researching the nature and dynamics of the housing market at major data analysts.
John's monthly column on housing market research featured in Australian Property Investor Magazine for over five years. He is a regular contributor to Your Investment Property Magazine and other property investment publications and e-newsletters such as Kevin Turners Real Estate Talk, Michael Yardney's Property Update and Alan Kohler's Eureka Report.
John also authored the landmark books for property investors, Mastering the Australian Housing Market, and Unlocking the Property Market, both published by Wileys.
To read more articles by John Lindeman, click here
Disclaimer: while due care is taken, the viewpoints expressed by contributors do not necessarily reflect the opinions of Your Investment Property.