Expert Advice with John Lindeman: 03/04/2018.
We can expect a great deal of hype about the effect of the Commonwealth Games on the Gold Coast housing market, but to understand the longer lasting effects that such international events have on local property markets we need look no further than the Sydney 2000 experience.
The site of the Olympic Games at Homebush Bay was one of the most unattractive areas of western Sydney. It was transformed from quarries, swamps and abattoirs into a desirable waterside location with a new train line, ferry wharves and an abundance of world standard commercial, sporting and recreational facilities.
New suburbs such as Sydney Olympic Park, Newington and Liberty Grove were the immediate legacy, but more importantly for Sydney the games also resulted in a dramatic increase in the numbers of overseas visitors who discovered the beauties of the harbour city while watching the games in their homes around the world. Sydney has never looked back. The tourism industry has boomed and now Sydney hosts a range of attractions and festivals designed to keep the tourists coming.
Unlike Homebush Bay, the Gold Coast does not need to be transformed – it is already a popular holiday and tourist destination with an abundance of world class accommodation, entertainment, recreation and dining facilities. Its attraction for tourists and holidaymakers is being enhanced by developments such as the $2 billion Games Village, the light rail from Southport all the way to Coolangatta, the $700 million Pacific Fair upgrade and the $6 million China Town precinct.
For nearly two weeks from the 4th April, the games will be televised against a background showcasing the tourist attractions of the Gold Coast to an international audience of over two billion people in six continents and more than seventy countries.
This is likely to lead to an unprecedented rise in tourism to the Gold Coast over the next few years. According to Tourism Australia, tourists create local jobs - two for every tourist, in accommodation, entertainment, recreation, transport, guiding, catering and specialist retail. The workers in these industries tend to be renters who prefer low maintenance rental accommodation near their places of employment.
The graph shows how median unit prices quickly escalated in the major Gold Coast tourist precincts during the last tourist boom from 2002 to 2007. Unit prices in many of the more popular areas increased by more than 150% in those heady years, and then with the onset of the GFC, tourism numbers plummeted and unit prices followed suit, falling by nearly 50% over the next seven years. This scenario shows us that economic growth and housing demand on the Gold Coast are closely connected to the tourist industry.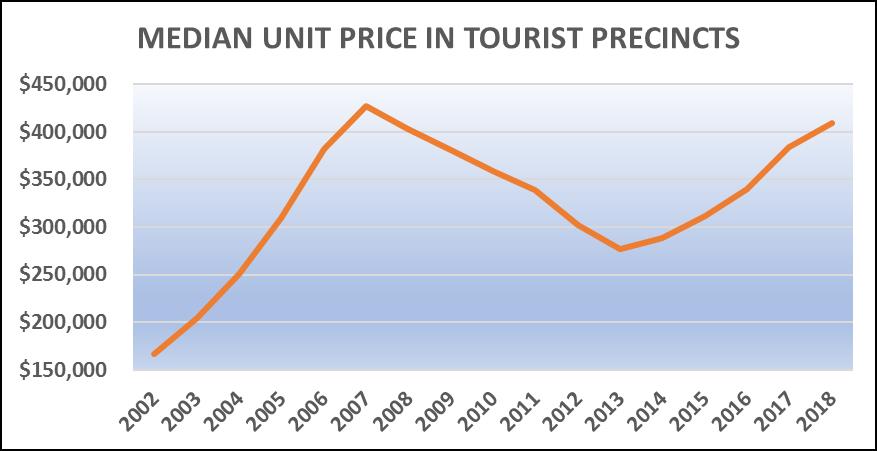 There are numbers of high rise apartment blocks under construction or planned in locations such as Broadbeach, Main Beach and Southport, but demand is on the rise and tourism has been increasing in recent years. Not only is the Gold Coast economy thriving, the Commonwealth Games initiated tourist boom is likely to be the biggest and longest lasting of all. This could deliver high growth and positive cash flow opportunities for investors at a time when these will be almost impossible to find elsewhere.
.................................................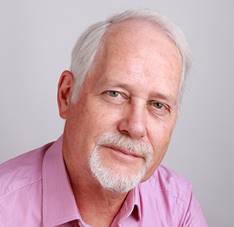 J John Lindeman is widely respected as one of Australia's leading property market analysts, authors and commentators.
Visit Lindeman Reports for more information.
He has well over fifteen years' experience researching the nature and dynamics of the housing market at major data analysts.
John's monthly column on housing market research featured in Australian Property Investor Magazine for over five years. He is a regular contributor to Your Investment Property Magazine and other property investment publications and e-newsletters such as Kevin Turners Real Estate Talk, Michael Yardney's Property Update and Alan Kohler's Eureka Report.
John also authored the landmark books for property investors, Mastering the Australian Housing Market, and Unlocking the Property Market, both published by Wileys.
To read more articles by John Lindeman, click here
Disclaimer: while due care is taken, the viewpoints expressed by contributors do not necessarily reflect the opinions of Your Investment Property.