John Lindeman reveals whether headline grabbing horror stories about murders or riots steer potential property buyers away from some suburbs, and if the "celebrity effect" really does improve buyer demand in others.
In late 2005, thousands of angry, alcohol-fuelled rioters engaged in an orgy of assaults and violence now known as the "Cronulla Riots".
It was widely considered that these acts of mob violence and property damage would have an immediate impact on the local housing market.
The graph shows that Cronulla's house prices have usually mirrored those of Sydney as a whole, but what occurred after the riots was totally unexpected.
As the red arrow shows, house prices in Cronulla rose at a higher rate for two years after the riots when compared to the rest of Sydney.
In other words, there was no downward impact on house prices in Cronulla at all, and it's much the same story in many suburbs which have witnessed bizarre or even horrendous acts.
When a mother murdered eight children in the inner Cairns suburb of Manoora in 2014, local agents believed that property prices would nosedive as a result. However horrific this event was, it had no effect on Manoora house prices when compared to other nearby Cairns suburbs. Manoora became one of Cairns' best performers in the following years.
Bodies found in barrels
Snowtown is located about 100 km north of Adelaide, and hit the headlines for all the wrong reasons back in the late nineties when eleven dismembered bodies were found in the town's disused bank vault. The corpses of the butchered victims had been hidden there in barrels by the murderers and so they quickly became known as the "bodies in barrels" murders.
But despite, or possibly even because of the bizarre nature of these murders, the town's economy boomed as tourists flocked to visit the scene of the grisly crimes.
Even now, tourists stopping at Snowtown are able to purchase a range of bizarre souvenirs when they visit.
The evidence shows that while there may be some lasting stigma attached to the property or the street where a horrendous event previously occurred, this does not extend to the suburb as a whole, and neither buyer nor renter demand is impacted.
Buying for bragging rights
Imagine the excitement of living next door to a well-known celebrity or in the same unit block as a famous actor or sporting legend.
You may even be convinced that housing prices in the vicinity will lift due to the demand that the presence of a famous person could generate, not to mention the "bragging rights".
While you may be popular at barbecues and parties where you willingly reveal insider stories about your famous neighbours, any effect on housing demand is usually grossly overrated. This is because most celebrities value their privacy, and may even move away when they discover neighbours peering through their windows at night, or secretly inspecting the contents of their rubbish bin.
Adding a layer of attractiveness
Other celebrities may actively promote the desirability of living in their suburb. Rick Stein's famous restaurant at Bannister's in Mollymook certainly adds to the appeal of living in this picturesque Southern New South Wales coastal town.
Already indulged with over a dozen restaurants, a spa and championship golf course, locals can enjoy the majestic views of Mollymook beach while dining on Rick Stein's famous seafood dishes. It's hardly surprising, then that Mollymook's house prices are the highest in the Shoalhaven region.
Why do famous people favour such locations? It's because they are already sought after, especially by the well-heeled. Rather than creating appeal, the presence of famous people simply adds to the existing attractiveness of an area.
In Byron Bay, the "Chris Hemsworth effect" has added an extra layer of desirability to living in this already idyllic location as buyer demand has pushed the median house price to an incredible $2.5 million.
Tamborine Mountain on Queensland's Scenic Rim is home to famous rich listers such as Hugh Jackman.
Mount Macedon in Victoria has played host to celebrities such as Nicolas Cage and Ed Sheeran. Is it any coincidence that median house prices in all of these locations are higher than in their nearby capital cities?
Yet, celebrities can only add to an area's appeal, not create it, so it is always important to look beyond the benefits of living in celebrity suburbs or the supposed impact of those with sinister secrets and do your research to discover the actual causes of buyer demand in any market.
.................................................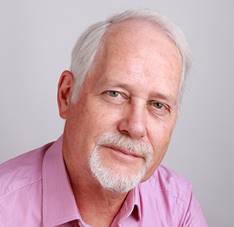 John Lindeman is widely respected as one of Australia's leading property market analysts, authors and commentators.
Visit Lindeman Reports for more information.
He has well over fifteen years' experience researching the nature and dynamics of the housing market at major data analysts.
John's monthly column on housing market research featured in Australian Property Investor Magazine for over five years. He is a regular contributor to Your Investment Property Magazine and other property investment publications and e-newsletters such as Kevin Turners Real Estate Talk, Michael Yardney's Property Update and Alan Kohler's Eureka Report.
John also authored the landmark books for property investors, Mastering the Australian Housing Market, and Unlocking the Property Market, both published by Wileys.
To read more articles by John Lindeman, click here
Disclaimer: while due care is taken, the viewpoints expressed by contributors do not necessarily reflect the opinions of Your Investment Property.