Expert Advice with John Lindeman: 19/11/2018.
Here's a tale about four bad boys, which has great relevance to what's taking place in our housing markets.
While mum and dad were out, the four boys started playing up. Searching the fridge for leftovers, they found and devoured some chocolate cake, washed down with a bottle of lemonade. They discovered and cleaned out the biscuit tin in the pantry, leaving crumbs everywhere. With no one around to stop them, they ventured into the family room and polished off a packet of after dinner mints, celebrating their good fortune by consuming the ginger beer and the other soft drinks they found in the bar fridge.
No sight of their parents yet, so on they went into the holiest of holies - mum and dad's bedroom, to see what was on offer. There they found the block of Swiss Chocolate dad had given mum a few days before and soon it was all gone.
Then suddenly the front door opened – it was mum, who quickly realised something was amiss. She saw the foil wrappers and crumb trails, sticky drink spills on the carpet. The culprits stood quietly, their guilty faces covered in chocolate and mousse as their mum cried out, "Just you wait until your father gets home – you boys are really gonna cop it."
As panic set in the oldest boy said "We've got a few hours before dad gets home – let's fix the place up and do whatever else we can to calm him down."
So they set to work, cleaning everything up. They even polished dad's golf clubs, put out the rubbish, mowed the front lawn, picked some flowers for mum, did everything they could to make amends before dad got home.
I won't tell you what happened when dad did get home, but this story illustrates what is going on in the housing industry right now. Having acted much as they wished while mum and dad were away, the big banks have been called to account by the Royal Commission and they're anxiously waiting for the Commissioner to deliver his verdict on their bad boy behaviour over the last few years.
So what do they do while they're waiting? Exactly what the bad boys did – not just clean up their act, but go even further to demonstrate just how loyal and trustworthy they really are before the Royal Commission delivers its findings early next year.
This is the only reason that we are experiencing a totally unnecessary squeeze on housing finance – there's no financial crisis, no economic crash, no reason to restrict lending other than the banks trying to prove how diligent they are by applying what some would argue are excessively stringent borrowing criteria.
Once the Banking Royal Commission is behind us and the banks have been suitably chastened for their bad boy antics, things will get back to normal again. Housing lending will start to rise and housing demand along with it. This is because banks are in the business of making money from lending, and secured housing finance is the safest form of lending they can provide.
.................................................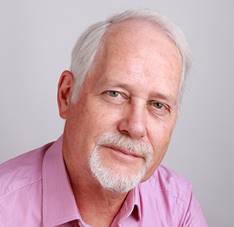 John Lindeman is widely respected as one of Australia's leading property market analysts, authors and commentators.
Visit Lindeman Reports for more information.
He has well over fifteen years' experience researching the nature and dynamics of the housing market at major data analysts.
John's monthly column on housing market research featured in Australian Property Investor Magazine for over five years. He is a regular contributor to Your Investment Property Magazine and other property investment publications and e-newsletters such as Kevin Turners Real Estate Talk, Michael Yardney's Property Update and Alan Kohler's Eureka Report.
John also authored the landmark books for property investors, Mastering the Australian Housing Market, and Unlocking the Property Market, both published by Wileys.
To read more articles by John Lindeman, click here
Disclaimer: while due care is taken, the viewpoints expressed by contributors do not necessarily reflect the opinions of Your Investment Property.