It was widely expected that last year's lockdowns, social distancing and working from home rules would motivate many people to seek refuge in clean, green, covid free and more affordable regional areas. The latest housing market figures from CoreLogic (for March 2021) however, show that this exodus has not occurred.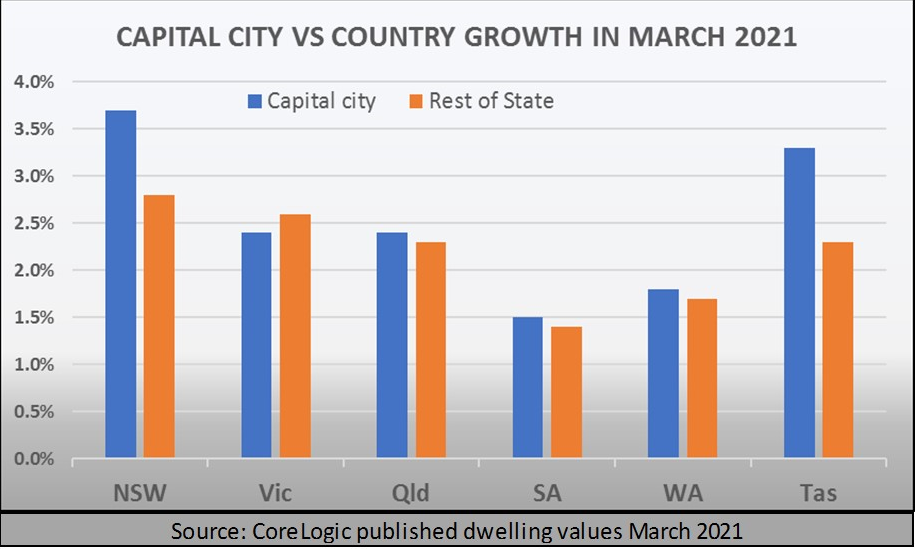 For the first time in a year, growth in capital city housing markets outpaced regional areas in all States except Victoria, where Melbourne's housing market has still been recovering from its hard lockdown induced issues. The widely anticipated flight to regional areas has ended almost as soon as it was expected to begin.
This is because most of us want to continue living in big cities, which is a far cry from the mood just six months ago.
We're getting out of here
During the height of the lockdowns many of our friends and associates assured us, "Once the borders are open again, we're getting out of here." It was indeed the hope of escaping to a pandemic free paradise that kept many of us going during those dreary, dark and even dangerous days.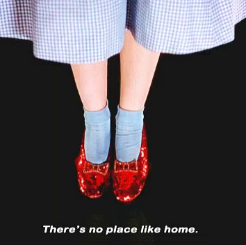 But as life gradually returns to normal, we start to visit and go out with our friends and families. We appreciate the benefits of living near our favourite entertainment, sport, recreation and education services and facilities.
So, the urge to move far away disappears, because there's no longer any need to escape. Just like Dorothy in the Wizard of Oz, we realise that there's no place like home.
.................................................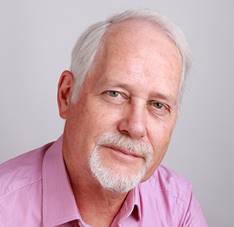 John Lindeman is widely respected as one of Australia's leading property market analysts, authors and commentators.
Visit Lindeman Reports for more information.
He has well over fifteen years' experience researching the nature and dynamics of the housing market at major data analysts.
John's monthly column on housing market research featured in Australian Property Investor Magazine for over five years. He is a regular contributor to Your Investment Property Magazine and other property investment publications and e-newsletters such as Kevin Turners Real Estate Talk, Michael Yardney's Property Update and Alan Kohler's Eureka Report.
John also authored the landmark books for property investors, Mastering the Australian Housing Market, and Unlocking the Property Market, both published by Wileys.
To read more articles by John Lindeman, click here
Disclaimer: while due care is taken, the viewpoints expressed by contributors do not necessarily reflect the opinions of Your Investment Property.