Expert Advice with John Lindeman: 07/08/2017.
There's been a dramatic increase in the number of so called 'experts' hitting my email inbox recently. People I've never heard of before, people making unbelievable claims about their ability to help me get rich quick. People whose track record seems consist of a recently created web presence with no credible background whatsoever. Right now, with housing market prices rising almost everywhere, it's a safe bet for them to strut their stuff and urge us to let them help us achieve unimagined wealth from property investment. But what happens when the market turns from growth to stagnation, or even decline? These overnight sensations quietly disappear from public view, handing the stage back to other experts who have been in the business longer and can offer real investment solutions even when no overall growth is to be found.
Housing markets go through many stages
This happens because the housing market goes through many different stages, and offers investors many different and sometimes highly complex investment strategies. It's this diversity that enables experts and educators to concentrate on just one strategy which they can then promote as being effective at a particular point in time.
(The table below demonstrates how this works)
There's little point in marketing and teaching a system that finds stressed owners or teaches you how to engage in predatory buying practices when the market is going gang busters, interest rates have fallen and banks are freely providing housing finance, although this is exactly the right time to promote a method which flips and trades of off the plan properties On the other hand, after a period of rapidly rising interest rates, tight housing finance and falling prices, a system teaching predatory buying practices is highly effective and stressed owners can be forced to part with properties at a fraction of their real value, yet this would be the worst possible time to adopt a strategy for buying off the plan properties to flip or trade.

Every strategy has its time
I do not endorse either of these strategies as they have little to do with property investment, but while they'll fail at the wrong time they will certainly work at the right time, and this is true of almost all the strategies available to investors. There are however, some lessons we can learn from the property investment strategy cycle. It is essential to use the strategy most suited to prevailing market conditions and right now there's a host of people urging us to get on board, not to miss out, because the market is booming. Yet this advice ignores the fact that if a market is hot, it's probably too late and clever investors will be looking elsewhere for areas with growth potential. Secondly, ask yourself where these same people were six years ago when the news was all doom and gloom. Property investment is the most expensive form of investment there is and we are fortunate to have many experienced advisors and mentors you can rely on who have been in the business for many years. The stakes are far too high to be entrusted to some fly-by-night operator who will disappear back into the woodwork as soon as growth slows.
.................................................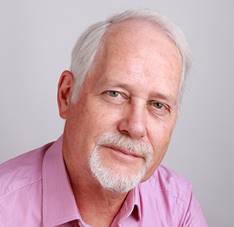 John Lindeman is widely respected as one of Australia's leading property market analysts, authors and commentators.
Visit Lindeman Reports for more information.
He has well over fifteen years' experience researching the nature and dynamics of the housing market at major data analysts.
John's monthly column on housing market research featured in Australian Property Investor Magazine for over five years. He is a regular contributor to Your Investment Property Magazine and other property investment publications and e-newsletters such as Kevin Turners Real Estate Talk, Michael Yardney's Property Update and Alan Kohler's Eureka Report.
John also authored the landmark books for property investors, Mastering the Australian Housing Market, and Unlocking the Property Market, both published by Wileys.
To read more articles by John Lindeman, click here
Disclaimer: while due care is taken, the viewpoints expressed by contributors do not necessarily reflect the opinions of Your Investment Property.