Expert Advice with John Lindeman: 05/10/2017.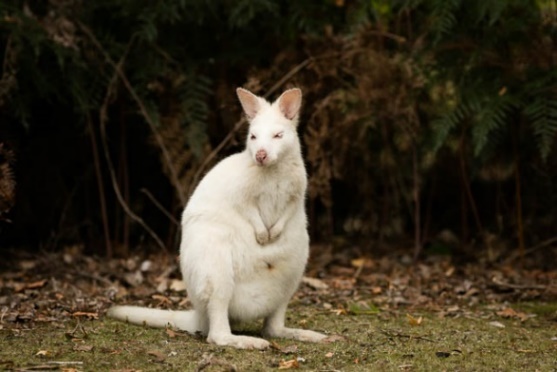 On a recent trip to Tasmania's Bruny Island we saw a white wallaby beside the road. Naturally, we found this hard to believe as wallabies are always coloured brown or black, to help them blend in with their background. Yet this pure white wallaby stood out clearly from its dark surroundings and what was even more incredible, it wasn't afraid of us at all. How could this wallaby's colour and behaviour be of any possible benefit to its survival?
Some research quickly told me the answer. The white wallabies on Bruny Island are a popular tourist attraction. Because of this, they are quite tame, well fed and the colony is thriving. Their distinct white colour gives them an advantage that the other wallabies on Bruny don't have.
It's the same with the property market – some properties appear to have no advantage over others - they may even have obvious issues. But on closer inspection we find that the features which seem to make them less sought after by investors actually do the opposite, and make them highly desirable. You will find such "white wallabies" of the property market in old Housing Commission estates, ex holiday home localities and in the inner suburbs of our larger cities. Let's find out what makes them so unique.
Many of the Housing Commission estates built during the sixties and seventies are now in well-established locations such as Sydney's beachside suburbs, Melbourne's outer bayside and Mornington Peninsula suburbs and Hobart's Eastern Shore. Most of the houses are now privately owned, having been refurbished and renovated and the suburbs have been gentrified. But some "white wallabies" remain; well-located and tucked away between much grander homes. It is here that the opportunities lie.
Other "white wallabies" can be found amongst ex holiday homes scattered along the coastal, bayside, riverside and mountain fringes of our major cities and regional areas. Once spurned as second-rate accommodation for battlers, these homes are often located in the best parts of desirable suburbs, usually on large blocks of land. The older remaining properties offer huger opportunities for investors, because of their location and renovation potential. Look for these "white wallabies" on the Central Coast and Illawarra region of New South Wales, Victoria's Mornington Peninsula, the Sunshine Coast and Gold Coast of Queensland, South Australia's Fleurieu Peninsula and the Coral Coast of Western Australia.
You may also find "white wallabies" hiding in older inner suburbs which are becoming highly desirable areas. A few older houses remain, unimproved for a generation or longer and they offer great opportunities for investors. They're in in suburbs such as New Town in Hobart, Footscray and Richmond in Melbourne, Paddington and Hamilton in Brisbane or in Sydney's Marrickville and Petersham.
What makes these "white wallabies" so special is their location, the opportunities they offer for renovation and development and their increasing scarcity. As more and more new houses and units are built to accommodate the growing populations of our major cities, the proportion of these "white wallabies" of the total housing stock constantly diminishes. And so do their remaining numbers, because once refurbished or developed, they're gone forever.
Not only do house prices in the suburbs where these properties are located grow at a higher rate than the city as a whole, but prices for the "white wallabies" are growing at an even faster rate. Our research of the performance of these dwellings (using APM data) over the last thirty years shows that their prices have risen on average by 33% more than other newer properties in the same suburbs. While they may seem at odds with their surroundings (just like the white wallabies on Bruny Island), it's their difference that makes them unique and highly sought after.
.................................................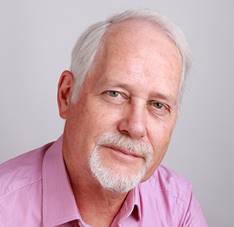 John Lindeman is widely respected as one of Australia's leading property market analysts, authors and commentators.
Visit Lindeman Reports for more information.
He has well over fifteen years' experience researching the nature and dynamics of the housing market at major data analysts.
John's monthly column on housing market research featured in Australian Property Investor Magazine for over five years. He is a regular contributor to Your Investment Property Magazine and other property investment publications and e-newsletters such as Kevin Turners Real Estate Talk, Michael Yardney's Property Update and Alan Kohler's Eureka Report.
John also authored the landmark books for property investors, Mastering the Australian Housing Market, and Unlocking the Property Market, both published by Wileys.
To read more articles by John Lindeman, click here
Disclaimer: while due care is taken, the viewpoints expressed by contributors do not necessarily reflect the opinions of Your Investment Property.