Expert Advice with John Lindeman
As we see in the year of the rat, it is worth taking a look at how the animals in the Chinese Zodiac were chosen. According to Chinese legend, the animals in the Zodiac and their order were decided by a race to the Jade Emperor's palace which included crossing a mighty river.
As the animals assembled at the start, many agreed that the ox was a strong swimmer and would easily win the race. Hearing this talk, the rat cleverly hitched a ride on the ox's head.
When the ox had swum across the river and was slowly climbing out of the water, the rat leaped from his head and ran off to claim first prize. This is why the Chinese Zodiac begins with the year of the rat.
Many claim that the Chinese Zodiac becomes a self-fulfilling prophecy because so many people act in accordance with the predictions of each year that they actually come true. They enjoy easy living during the year of the pig, engage in hard work during the year of the ox, and become suspicious of each other during the year of the tiger. But what about the year of the rat?
The message from the Chinese Zodiac is that 2020 will be a year of opportunity and great success for those who are clever and resourceful. It will be a good year to buy property and for other long-term investments but only if such initiatives are carefully planned in advance. To be successful this year, we must be like the rat, and begin with the end in mind.
.................................................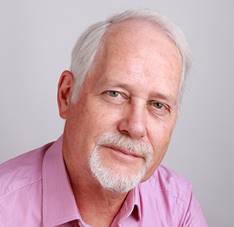 John Lindeman is widely respected as one of Australia's leading property market analysts, authors and commentators.
Visit Lindeman Reports for more information.
He has well over fifteen years' experience researching the nature and dynamics of the housing market at major data analysts.
John's monthly column on housing market research featured in Australian Property Investor Magazine for over five years. He is a regular contributor to Your Investment Property Magazine and other property investment publications and e-newsletters such as Kevin Turners Real Estate Talk, Michael Yardney's Property Update and Alan Kohler's Eureka Report.
John also authored the landmark books for property investors, Mastering the Australian Housing Market, and Unlocking the Property Market, both published by Wileys.
To read more articles by John Lindeman, click here
Disclaimer: while due care is taken, the viewpoints expressed by contributors do not necessarily reflect the opinions of Your Investment Property.