Lending figures show that first time buyers are rushing into the property market, but which is better - buying your own home or starting out with an investment property?
The main issue with buying your first home is that it often becomes a balancing act between where you can afford to buy and where you want to live. You may wish to buy a home in a familiar area close to schools and good transport services, or near a shopping centre and recreation facilities, but homes where you want to live may be priced out of your reach.
Your first home purchase is usually a compromise between where you want to live and what you can afford. This is why so many first home buyers sell after a few years and then move to a more suitable home in a better location as soon as their situation improves.
How to have the best of both worlds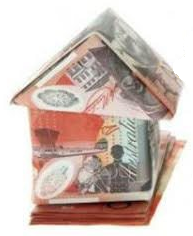 You can easily resolve this dilemma by renting where you want to live and buying an investment property where the market offers high rental yields and high price growth potential.
This strategy is called rentvesting, and it's becoming increasingly popular because it gives you the flexibility to live where you want for lifestyle, while it also puts you in a much better financial position than if you bought a home.
There are several reasons for this:
You can claim all your buying and sale costs, such as inspections, legal fees, stamp duty, staging costs and agents commission off your profit when you sell the property.
You can claim all your holding costs, such as rates, insurance, maintenance, repairs and even interest repayments of an investment property against your other income.
You receive tax benefits, depreciation and of course, rental income.
The property should be cash flow positive, making you money from day one.
The price growth potential should be much higher than if you had bought a home.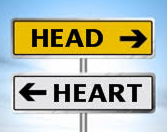 Knowing where you want to live is a "heart" decision – it's based purely on your personal preferences, but knowing where to buy an investment property is a "head" decision. You won't be living in it, so your preference doesn't matter.
What does matter is that rental demand for your investment is high now, and that buyer demand will be high when it's time to sell. This will give you strong, regular cash flow from day one and high price growth over time.
In principle, the choice is clear. It's much better to rent where you want to live, and buy where you want to invest.
.................................................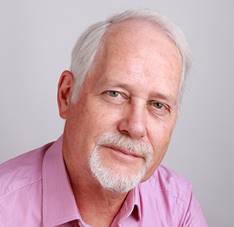 John Lindeman is widely respected as one of Australia's leading property market analysts, authors and commentators.
Visit Lindeman Reports for more information.
He has well over fifteen years' experience researching the nature and dynamics of the housing market at major data analysts.
John's monthly column on housing market research featured in Australian Property Investor Magazine for over five years. He is a regular contributor to Your Investment Property Magazine and other property investment publications and e-newsletters such as Kevin Turners Real Estate Talk, Michael Yardney's Property Update and Alan Kohler's Eureka Report.
John also authored the landmark books for property investors, Mastering the Australian Housing Market, and Unlocking the Property Market, both published by Wileys.
To read more articles by John Lindeman, click here
Disclaimer: while due care is taken, the viewpoints expressed by contributors do not necessarily reflect the opinions of Your Investment Property.