Expert Advice with Kate Forbes 05/02/2018
Thinking of buying an investment property, but you truly don't know where to start?
You're in good company: many new investors feel overwhelmed and bamboozled by information and research when they're deciding where to buy.
This can unfortunately lead to costly mistakes, so here's a handy list of five crucial missteps property investors can make when they are analysing rental properties – and how you can avoid falling victim to them!
Mistake 1: Snapping up a bargain WITHOUT researching the area
Don't fool yourself – searching for a property is not the same as researching.
Before you jump at the chance to snap up what seems like a bargain investment property, do some research.
Start with finding a location that will outperform the averages because it has multiple growth drivers such as a string local economy, jobs growth and the right demographics.
Then ask yourself, what type of property will it be attractive to the type of people – owner occupiers and investors – who want to live in this area?
Who is your target market and would this property suit their needs?
What infrastructure or amenities nearby will affect the people that will want to live here?
Most investors find a property and then look for reasons to justify buying it. That's the wrong way round - location first, then property.
Mistake 2: Not factoring in additional costs
Have you thought about (and looked into the cost of) insurance, council rates, land tax and body corporate fees?
These things don't seem to matter so much when you're buying a home to live in, as you're cultivating a lifestyle and can justify just about any expense.
But when you're a landlord, additional costs such as maintenance and repairs can chew through your profit margin quick smart.
While cheap cosmetic fixes might help lure tenants, but they won't solve underlying structural issues that could cost you a bomb down the track.
While I like the concept of "manufacturing" capital growth through renovations, look for a property with a solid "bones" and save yourself any long-term hassles.
Don't forget that wear-and-tear is a big issue in rental properties, so if you're planning on sprucing up the place, don't skimp. Opt for hard-wearing carpets and spend a little extra on a wash-and-wear paint that will withstand the extra pressure.
Mistake 3: Thinking short-term gains, not long-term strategy
When you buy a rental property, there are two key things to keep in mind – will it yield a good rental return and will it deliver good capital growth?
While cash flow keeps you in the property game, it's important to recognise that it's really capital growth that gets you out of the rat race.
Investing in a property with good growth potential will also help you to build your portfolio quicker, as your equity will increase more rapidly and you can use this to secure finance for your next property.
Mistake 4: Failing to hone in on rental viability
The opposite of the above is also true – many investors are so focused on growth potential, they completely forget about how likely they are to attract tenants, or the kind of cash flow they can hope to get from the property.
Online research is your friend here, and it's important to know the vital stats of the area, such as median rents and how many residents are renting versus owner-occupiers.
You also need to know where the suburb is in its life cycle: is it slowly gentrifying?
Obviously a suburb going through renewal and regrowth will work in your favour.
All of this information will help you choose a suburb that will give you a solid rental return and minimise vacancies.
Mistake 5: Buying with their heart, not their head
This is the biggest mistake I see investors make, time and time and time again.
Buying a home to live in is undeniably fuelled by emotion.
After all, it's the place you plan to raise your family, your own little oasis in which to escape the world.
It makes sense that you'd listen to your heart.
However, buying a rental property is a business decision, and it should be approached as such.
In fact, a rundown property with potential to renovate could make a great investment.
You don't need to show pictures of your property to friends at the Sunday barbecue.
You shouldn't fall in love with the property.
Rather, you need to choose a property that will be attractive to tenants who want to live in that location, easy to maintain, and grow in value over time.
That's what this property business is all about, after all – growing your wealth.
.....................................................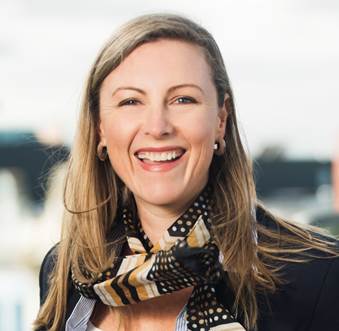 Kate Forbes is a National Director at Metropole Property Strategists. She has 15 years of investment experience in financial markets in two continents, is qualified in multiple disciplines and is also a chartered financial analyst (CFA).
She is a regular commentator for Michael Yardney's Property Update
Read more Expert Advice from Kate here!
Disclaimer: while due care is taken, the viewpoints expressed by contributors do not necessarily reflect the opinions of Your Investment Property.