Conducting a thorough inspection is one of the most important things you can do when buying a property, whether it's brand new or a second-hand home.
But not all potential buyers know how to spot a lemon. The clue is in the name – it's a property inspection, not a leisurely walk-through.
Don't feel pressured to rush through your review and instead, look out for the following 12 signs that the property you're interested in may be a ticking time bomb:
1. Are there cracks in the walls?
Small, cosmetic cracks can be easily repaired, but if you spot several large cracks more than 2mm wide you should be concerned enough to investigate further. These could indicate structural problems, which could cost you thousands to rectify.
2. Is there water damage or mould?
Spend adequate time checking out the wet areas – not just admiring decorative tiles, but really inspecting to see if there's evidence of water damage, mould or corrosion. Be sure to look up at the roof and corners of the room, as well as inside cabinets and around pipes and sinks. Rising damp is another worrying problem, and often presents with a mouldy, mildew-esque aroma, so use all your senses when inspecting the home.
3. Don't forget the ceiling
You can use a torch to check for defects in the ceiling. Shining it upward should reveal any sagging, which could point to a roof leak. The last thing you want is the plasterboard to come crashing down on you or your tenants while reading the Sunday paper, so don't skip this vital step.
4. Venture out and up – check the gutters and downpipes
Old, faulty gutters can cause huge amounts of damage to the property. You should check not only that the gutters are sturdy, but also look for any signs of rust. While you're there, ensure that all the downpipes are working properly and that they're directed into stormwater soak wells, not pooling on the ground. Replacing or installing these is quite expensive, so look for signs of prior flooding in the area.
5. Turn on the taps
Turn on the taps in each room to check the water pressure and drainage. Look out for murky-coloured water, which could indicate a pipe issue, and drips when you turn the faucet back off. Plumbing work isn't cheap, and it's not the kind of job you can DIY, so steer clear of properties with problems in these areas.
6. Look for cosmetic cracks, uneven steps and sticky doors
All of these can be indicators that the property is on the move – and that's not what you want. It could be that it's been built on clay and is succumbing to subsidence, which could cost you a bomb to fix.
7. Open the windows – but not for fresh air
Sticky windows are not a good sign. They could be warning you of rust or warping, hidden under a fresh coat of paint. While you're there, have a good poke around. If wooden window frames feel soft, they could be beginning to rot.
8. Look beyond the pretty paint job
Paint is a quick, cheap fix that hides a number of flaws, and is often used by sellers to trick unsuspecting buyers. Don't fall for the new paint smell or the fashionable colour. Instead, tilt your head and check out the walls and ceiling from a number of angles, as well as running your hands over the walls. You might spot issues lurking under that warm beige.
9. Ask about insulation
Good insulation will save you loads on your power bills and help soundproof your home, so be sure to ask what has been installed at the property. Is it in the walls, or just the roof? Ask if you can pop up through the manhole and check out the condition for yourself.
10. Keep an eye out for creepy crawlies
Droppings, bite marks, sagging floors, hollow beams – these could indicate termites, rats and all manner of other nasty squatters free-loading in the property. Always have a professional pest inspection done too.
11. What about wiring?
Re-wiring a property can be expensive, so check sockets and fuse boxes and ask the agent for details, especially if it's an older home. Again, this is not a job you can complete yourself, even if you're competent at DIY, so be thorough.
12. Hot water, heating and cooling
How old is the hot water system? When was it last serviced? Are there leaks or rust? Is it energy efficient? And how big is it – large enough to ensure the family you plan to rent the property out to won't be subjected to cold showers? Similarly, check the age, service history and energy rating of heating and cooling systems.
These are just some of the things you should look for when inspecting a property, to ensure you're not inadvertently buying someone else's lemon. It's always a good idea taking the extra step of having a qualified building inspector check to ensure there's nothing nasty going on beneath the surface; if you're buying an investment property their fee may be tax deductible, so you have nothing to lose.
.....................................................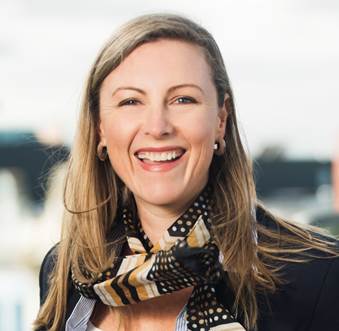 Kate Forbes is a National Director at Metropole Property Strategists. She has over 20 years of investment experience in financial markets in two continents, is qualified in multiple disciplines and is also a Chartered Financial Analyst (CFA).
She is a regular commentator for Michael Yardney's Property Update
Read more Expert Advice from Kate here!
Disclaimer: while due care is taken, the viewpoints expressed by contributors do not necessarily reflect the opinions of Your Investment Property.