Expert Advice with Kate Forbes 12/12/2018
I've learned many lessons in my twenty year career in the financial services industry.
And I'm still learning every day.
Today I'd like to share two property investment tips and three success tips I would have liked to learn earlier in life.
TWO PROPERTY TIPS
1. Buy the best property you can afford and hold it for the long term.
I come from an equities trading background – a background where timing is crucial and where you can make money off even bad stocks by buying and selling them at the right time.
Applying the same trading strategy I used in stocks to property would be madness though, as property works best as a log term buy, add value and hold strategy.
The longer you hold onto it, the more it grows and the more time there is for compounding to do its magic.
So if you accept that selling isn't part of your strategy, it then becomes imperative to pick the best asset you can afford, add it to your portfolio at or below intrinsic value and hold onto it for as long as you can.
2. You make your money when you buy, but it's better to buy good property at a bad price than to buy a bad property at a bargain.
It's often said that you make your money when you buy, but this is often misunderstood as meaning that you need to buy at a bargain price.
Fact is: you make your money when you buy by purchasing the right asset – an "investment grade" property, not by nabbing a secondary property at a cheap price.
Remember…price is what you pay…value is what you get.
Yet we see many people obsessed with buying at a discount as they want to lock in
an initial "perceived" gain but in reality they are often lumbered with a property that will underperform in the long term.
I would much rather pay the right price for an investment grade property that will consistently outperform the averages, than get an underperformer at a large discount.
The longer you hold them in your portfolio, the larger the differences will be.
Remember…a cheap property today will most likely also be a cheap property in 5 years' time.
THREE SUCCESS TIPS
1. Invest in yourself first.
Your best investment by far will always be in yourself as what you can achieve elsewhere will always by bounded by what you have achieved within yourself.
Investing in yourself emotionally, physically, spiritually and financially will allow you to become the best version of yourself.
2. Dream Big
There's lots of wisdom around with various takes on the same message- but it all comes back to "If you can't dream it, you can't achieve it" and the more work that you do on yourself and growing personally and professionally, the more you will be able to achieve in every area- including your financial investments.
I think it was Larry Page who said "Tackle big dreams, there's no competition."
3. Don't wish it were easier, wish you were better
This famous quote from Jim Rohn says it all:
"Don't wish it were easier, wish you were better. Don't wish for less problems, wish for more skills. Don't wish for less challenge, wish for more wisdom."
.....................................................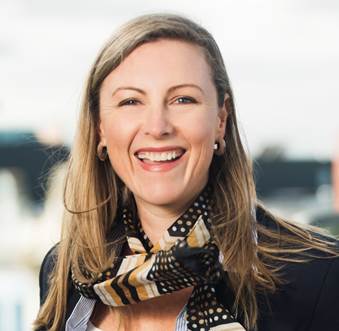 Kate Forbes is a National Director at Metropole Property Strategists. She has 15 years of investment experience in financial markets in two continents, is qualified in multiple disciplines and is also a chartered financial analyst (CFA).

She is a regular commentator for

Michael Yardney's Property Update
Read more Expert Advice from Kate here!
Disclaimer: while due care is taken, the viewpoints expressed by contributors do not necessarily reflect the opinions of Your Investment Property.