Expert Advice with Kate Forbes 12/05/2016
Property investment is about 1% chance and 99% reliance on research…including the ability to be a long term, big picture kind of strategist.
Remember, you are investing today for tomorrow's gains, so knowing what type of property will pay its way in ten, twenty and thirty years from now is crucial to your success.
Over the last four or so decades, the winners of residential real estate have clearly been certain postcodes concentrated around the inner urban fringe of our major cities – Melbourne, Sydney, Brisbane and Perth.
If you were smart enough to recognise opportunity in say, the 1970s, and invest in these areas, resisting the urge to own a ticky-tacky box in some large outer suburban housing estate (as was the fleeting fad of the eighties and nineties), you might now be a millionaire, having most likely tripled your return.
In some cases, small, character filled St Kilda or Elwood (both highly sought after inner Melbourne precincts) semis were purchased for as little as $25,000 way back in 1972, only to sell for well over $1 million forty years down the track.
Conversely, three bedroom houses on the suburban outskirts that were constructed around the same time, and cost much the same ($25,000) at that time, may still only fetch as little as $350,000 in today's market.
The fundamentals
In light of these rather different fortunes, it's a good idea to reflect on the catalysts that cause such disparity in how well some locations have fared compared to others over time.
Looking back allows us to apply past lessons as to how demographics and lifestyle choices can significantly influence and drive market movements.
In this case, the main trend was a change in traditional perceptions of our major cities.
Historically seen as undesirable centres of mass employment – an area for the working classes – the CBDs of Melbourne, Sydney Perth and Brisbane slowly began to morph into places people wanted to gather on weekends, toward the end of last decade.
They became trendy haunts for cashed up professional couples (remember the DINKS?) and almost overnight there sprouted sophisticated precincts of fashion, fine dining and fancy coffee houses.
Interestingly, while Australians really seemed to start embracing a more urban lifestyle, there was still some reluctance to accept the high density, vertical apartment living traditionally associated with other developed cities across the globe.
As such, much of Australia's inner city property wealth is tied up in the houses, terraces and semis of our most sought after neighbourhoods, where millionaires were made virtually overnight as any developable land was quickly swallowed up, making their patch of dirt all the more valuable.
These areas have long been considered 'blue chip' in property circles.
But are we now staring down the barrel of a significant changing of the real estate guards?
Will the high-end status of these areas continue over the next forty years, or will we see a different kind of property take top honours?
Looking forward
One of the big drivers for Australia's residential housing markets over coming years will be population growth and household formation.
Our continuing population boom that has the potential to see us hit the 35 million milestone by the middle of this century.
Australia is still perceived by the rest of the world as the 'Lucky Country'.
We have the right mix of decent weather and a healthy economy that makes people want to take up citizenship, and with our newfound Asian connection it's likely we will become an even more multicultural nation by 2050.
On top of our swelling numbers we are also experiencing a significant social shift, with an increasing number of single and two person households.
As growing cohorts of young people delay families in favour of careers and 'empty nester' baby boomers look to downsize, the demographics of Australia have become notably different now than they were thirty years ago.
If we take a moment to dissect all of this, we can see a pattern that gives us a bit more insight into what might constitute a blue-chip property and therefore a sound property investment, in the years to come.
1. Migrants are bringing their living preferences with them.
Most new Aussies are arriving from countries that already embrace higher density living, generally due to land constraints and supply issues.
Many of them are not accustomed to big houses on expansive blocks of land, and are more likely to seek out areas that offer good transport links, employment opportunities and the type of accommodation styles they're familiar with.
2. Living and architectural predilections are likely to change.
As we become an increasingly diverse nation, will the architecture of our traditional Anglo-Saxon heritage – such as Victorian facades – continue to hold so much sentimental favour with cashed up property buyers?
Or will the buyer of tomorrow be more interested in convenient, contemporary design with an environmentally conscious edge?
3. The influence of a global community and tribal patterns.
We are a relatively young country in terms of the evolution of our cities and the way we live, work and play in them.
But when you consider places like London, Paris and New York, it's clear that these big cities attract money in various 'wealth pockets', as society's successful aspire to certain postcodes and the status they hold.
In these big cities, apartments have long been the preferred accommodation option due to lack of landmass and the ongoing demand from those seeking proximity to work opportunities.
4. Natural and 'man made' barriers to urban sprawl.
As more and more people cluster in and around city centres for various lifestyle and employment reasons, along with the convenience of extensive existing infrastructure, more dwellings will be required.
Given the severe shortage of developable land in most of our inner city centres, the only option will be to go up, rather than out when it comes to creating new housing supply.
In fact, satellite cities on the outskirts of our major CBDs are also demonstrating a change in attitude toward medium to high density living when it comes to planning policy.
Recognising the need to control urban sprawl, local and state government planners are starting to make noise about the need for us to embrace apartment living on a larger scale.
What it means for property investors
As a property analyst and advisor, I spend a lot of time studying social demographics, population movements and general changes to the way we live. It's incredibly important when it comes to helping clients with their investment strategy and long term planning.
Right now, my advice to strategic property investors looking to make long-term gains is to explore the apartment market of select inner city areas.
I believe one, two and three bedroom apartments with the right floorplan in the right area, will prove very lucrative as an addition to your portfolio for at least the next three decades and beyond.
It cannot be any apartment however, and although most of us want to be close to our CBD offices, we don't necessarily want to live on their doorstep. So look for leafy, inner city enclaves and smaller boutique blocks that still offer residents some privacy and a feeling of space.
Of course, if you're fortunate enough to own a freestanding house with an exclusive address you just might be sitting on a goldmine, as detached inner urban dwellings will become a rare commodity in the future.
.....................................................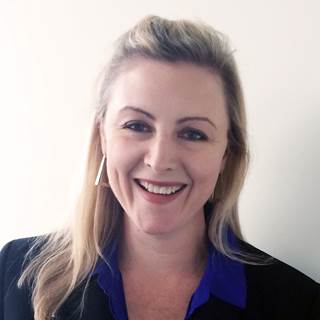 Kate Forbes is a Property Strategist at Metropole Property Strategists in Melbourne. She has 15 years of investment experience in financial markets in two continents, is qualified in multiple disciplines and is also a chartered financial analyst (CFA).

She is a regular commentator for Michael Yardney's Property Update
Read more Expert Advice from Kate here!
Disclaimer: while due care is taken, the viewpoints expressed by contributors do not necessarily reflect the opinions of Your Investment Property.