Expert Interviews with Kevin Turner. 14/05/2018
Watch now:
Featured in the April 2018 edition of Your Investment Property is the success story of Rob Flux who has built his property portfolio two times over, after a divorce left him starting again in his late 30s. He's since transformed his wealth with a clear combined cashflow and development strategy, allowing him to retire financially free.
Rob walks us through a blended approach which allowed him stability of cashflow, security for his lending and also leverage, with his cash working hard for him. He firmly believes that there are 2 phases that most people need to go through and those are (1) capital accumulation phase and (2) converting that capital into cash flow.
Real Estate Talk – the only place where you hear all Australasia's leading property experts.
Originally published as: https://realestatetalk.com.au/video-a-blended-approach-on-property-rob-flux/
...................................................................................................................................................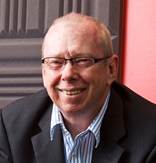 Kevin Tuner worked in radio as General Manager of various east coast radio stations. He started in real estate in 1988 and was ranked in the Top 10 Salespeople in the state until he was appointed as State CEO 1992.
He operated a number of real estate offices as business owner and was General Manager of several real estate offices in Christchurch.
He now hosts a real estate show on Radio 4BC and a weekly podcast at www.realestatetalk.com.au. He is the host of a daily 7 to 10 minute podcast show for real estate professionals at www.reuncut.com.au.
To hear more podcasts by Kevin Turner, click here
Disclaimer: while due care is taken, the viewpoints expressed by interviewees and/or contributors do not necessarily reflect the opinions of Your Investment Property.