Expert Advice with Kevin Turner. 12/02/2018
Let's kick the year off with a look at what and where you should be buying property in 2018. What markets are hot? What markets are not? What should you avoid? Former valuer, author, property market commentator and principal of Suburbanite, Anna Porter sets out her opinion on the year ahead for Australian property.
Listen to the interview now:
Transcript:
Let's kick the year off with a look at what and where you should be buying property in 2018. What markets are hot? What markets are not? What should you avoid? Former valuer, author, property market commentator and principal of Suburbanite, Anna Porter sets out her opinion on the year ahead for Australian property.
Kevin: Let's have a really good look at what the property market is likely to be doing in 2018. Joining me to talk about that, Anna Porter. Anna is the principal of Suburbanite, a former valuer, and her opinions are well sought right around the country.
Anna, thank you very much for your time. I appreciate the ability to be able to talk to you. Thanks in advance telling us what you think is going to happen in the property market. How are you?
Anna: Well, thanks, and thanks for having me.
Kevin: Very good. Let's have a look. We'll pick up on a couple of points you've made in a recent release. We'll work our way through it. The Adelaide market has been a bit of a cot case in recent times. Do you see some green shoots there?
Anna: Yes, we certainly do. Adelaide has been pretty well slammed over the last few years as the manufacturing industry was closing down, and it's had a lot of heat in that market from looking outside in. But there's a lot of really good stuff coming to Adelaide, and I don't think it gets highlighted enough, to be honest.
What we're seeing is the major world-class hospital project – the $2.4 billion project – which has just finished completing the build, which is bringing in a lot of jobs not only in the hospital but the supply chain. If you own a coffee company or a florist or a catering company, a cleaning company, nearby, this is a really good thing for you. You have your submarines, frigate fleets, and corvettes, which is a military boat project.
So, throughout these projects and a number of other things, we're seeing billions of dollars in infrastructure spent and thousands and thousands of jobs being created throughout Adelaide. These things are a really big uptick for the economy and the property market.
Kevin: We can see that there's some evidence of that, too, aren't there? I noticed you've made comment in your article about all the numbers starting to align – low vacancy rates and so on. These are all very good indicators about what's happening in each individual market, Anna, isn't it?
Anna: It is. The stats that come out that do show those low vacancy rates, but then on the ground in real-time, what we're seeing is properties are going up for rent, and if they're in the right pocket, there are applications coming through from tenants – and lots of them – even before they get to view the property.
Now, this is reminiscent of Sydney or Melbourne two or three years ago. This is when you really start to get excited about what's happening in that market because that demand is starting to really creep in in a big way.
Kevin: A good sign for Adelaide, too – you've mentioned it there – is the construction of the new hospital, but it's very close to the university, which is going to offer good opportunities for investors – I think – looking for that student market, Anna.
Anna: Certainly. There's already a really big student market in Adelaide. Adelaide University already has a very good medical sector and business sector as well. But, this is only going to ramp it up to a point where it should be one of the leading courses and leading universities in the world if they have access to facilities and the training and research the hospital can provide.
Kevin: Not everything is rosy, though, in the South Australian state. You mentioned – and I want you to explain to me what it is – the zombie apocalypse.
Anna: Yes. That's a term that floats around our office. The team call parts of Adelaide – and there are also a few little pockets in Melbourne that do get called, in a jovial way, the zombie apocalypse. It's areas where not only do you not want to invest but you walk down the street and you want to hold your handbag a bit tighter and you lock the doors on the car. There's a real low socio-economic demographic.
So, whilst you might have a joke about that and say it's an area that you want to be careful walking down the street, there's a reality there for investors. We see that around areas in Adelaide around Elizabeth, where the old Holden plant has closed down and that sort of thing, where the demographic puts you in a position as an investor where you're going to have real problems with tenant selection.
There are a lot of applications we see go through where tenants don't have jobs, where tenants are on government benefits, where there's rental arrears, where there's previous property damage. This is the kind of thing that we don't want our investors to have to worry about, so we do tend to avoid those markets where we see that being really prevalent.
Kevin: Of course, Adelaide is not the only market like that. Can we move across to Melbourne and Victoria? A bit of concern there about an over-supply of units. Anna?
Anna: Yes, it sure is. That's not a new story; that's been going on for eight or nine years now. I remember one of my team members, Gareth, used to work in Melbourne as a valuer for a number of years about eight or nine years ago and even back then, they were saying, "The supply will get picked up. It will be all right. It'll get absorbed." And you know what? We're still having that conversation now eight years down the track.
The problem is they're still building them, and they're still building inappropriate unit supply. They're building too many one-bedroom, two-bedroom units when you're starting to see the emerging demographic being families of four and things like that. It's just not catering to what the market needs, and there's just too much of it.
Kevin: Yes. The established housing market or even the secondhand housing market is looking pretty good, though, in Victoria.
Anna: It certainly is, and it's notably been one of the best performers over the last 12 months. Melbourne has got a lot going for it at the moment. It's already performing really strongly. It's seeing some of the strongest migration, and it's predicted to see – coming out of the most recent QBE report –some of the strongest migration into the next year or two, as well. These all fare well for what's happening in the property market.
The challenge for investors there – and buyers trying to buy their own home – is you've missed a lot of that growth. So, buying into Melbourne metro right now, prices are high, competition is high, rental yields are very low – some of the lowest yields in the country, down around 3% is what we typically see as a gross rental yield, which is quite low. That puts you in a position where you're paying a lot to buy and you're not getting a big return, so your holding costs and your shortfall can be quite crippling.
You need to push out of that city area a little bit and look at areas like Geelong and down around Frankston, Southeast Melbourne, where it's still a major commercial hub and there's been a lot of infrastructure spending in years gone by as well, and it's just starting for that little uptick from people being pushed out of the city areas because they're being pushed out.
Kevin: Anna Porter is my guest. Anna is the principal of Suburbanite, giving us a really good overview of the Australian property as we head into 2018.
Let's have a look at Sydney or New South Wales. You're suggesting that maybe the time is over for the Sydney market and we should be looking at some of the regional areas, Anna?
Anna: Most certainly. The time is over. What we're seeing in Sydney… We've had double-digit growth year on year on year, which is what happens in a property boom. And don't get me wrong, when Sydney is performing, it is a market leader. But now, in the last month, in the last quarter, we're seeing negative growth trends coming through in really good areas, inner west to eastern suburbs. When we see that tipping point, unaffordability has kicked in, rental yields are all-time low, and negative growth is starting to filter through, the year ahead we're seeing Sydney has got some real pain to push through.
So, if you want to be an investor in New South Wales, then my suggestion would be is get out of New South Wales if you're investing. Don't be stuck to the area just because you live there or like it. But if you must be in New South Wales, you probably want to head down as far as Goulburn, because even Wollongong, Newcastle, Central Coast, that's already been there and done that. We were buying houses in Dapto two years ago for $300,000 and they're now selling for $600,000.
You've missed that boat, but you can replicate that opportunity interstate, though if you do want to stay in New South Wales, you do need to be out of those city areas because it's done and dusted.
Kevin: Staying in New South Wales for a moment, are there any good opportunities coming on out around Badgerys Creek with the airport?
Anna: That's a great question, and I must say it's a question I get probably on a weekly basis: "Should I be investing where the airport is going?" Look, it's a very speculative approach to investing. Do you know where the flight paths are going to be? Do you know where the industrial areas are going to be, where the main roads are going to be?
Back in the day when people were buying out around the M7 and the M5 before it was built, they could have bought a great little plot of land at the time that was in a nice little area, and suddenly they have an M7 on their doorstep because they didn't know where the infrastructure was going to go. You're at risk of that at Badgerys Creek. You don't know if you're going to be under a major flight path. So, it's speculative.
My best advice is if you want to leverage the opportunity of the Badgerys Creek infrastructure, go into the major commercial hubs around it that we already know how they look and feel and they will benefit from it. So, Parramatta, Liverpool are your real go-tos to leverage that without putting yourself in a speculative position.
But, remember, it's still a long way off. You're not going to buy there today and your property is going to perform in the next two years while everything else is going down. That market cycle and market timing will overrule it. You are setting yourself up for the next boom, which is still six, seven, or eight years away. Be mindful it's a long-term view.
Kevin: Let's round this report out with a quick look at the Brisbane market. You made a very strong statement about if you own an investment unit in Brisbane, your advice is to get out, to sell up now.
Anna: Yes. If you own a unit in Brisbane and you can get out without losing money, I would suggest you very, very seriously consider it. It's going to be a blood bath. It's reminiscent of what we just spoke about with Melbourne over the last decade.
Too many units have been built. Too many units are being build, and a lot of them are being purchased by interstate investors who have has not enough knowledge of that market and have either paid too much, have been conned by a spruiker into paying overs and not being able to get tenants, buying off the plan.
We've spoken to some of the credit people in it, some of the big lenders, and they're saying they're knocking back finance on these properties again and again and again because they're approaching settlement, getting close to settlement, 90 days out when finance comes together on the off-the-plan purchase, and the value isn't there. They're valuing up $50,000 and $100,000 under what people paid a year or two ago.
And then we're seeing people who are managing to scrape their way through settlement by finding additional funds, they're looking to sell it, and the agents are telling them they will lose $50,000 or $100,000. We're seeing people doing things like offering free iPads to get tenants because the property has been vacant for four or five months.
So, if you're in a position where you can get out without getting scathed too much, I would suggest you do it. If you're in a position where you've already taken that big loss, you're going to have to look at what your options are because it's only going to get worse.
Kevin: Just before I let you go, could I just get a comment from you about the Gold Cost, maybe even the Sunshine Coast, but the Gold Coast particularly with the Games coming up this year?
Anna: Yes, I do want to be clear that it's not just all negative news for Brisbane; there is some great stuff happening. The Games are on the agenda, and we've seen the Gold Coast market performing nice and consistently in the lead-up to that.
Then couple that with the Queen's Wharf project, which is a major multi-billion dollar project coming to Brisbane as well that's going to be rolling out over the next few years. There are thousands and thousands of jobs coming through both of these projects, so this is just the start of the good news story for Brisbane.
If you don't own a unit… It's a bit of the same story on the Gold Coast; the unit market is quite oversupplied, but if you're in a house, townhouse, villa, something that's not in that unit sector, it's just the start of a good news story. So, don't be too disillusioned by that unit market because there's a lot of good stuff to come over the next three to five years in Brisbane.
Kevin: Always good talking to you, Anna Porter. Anna is the principal of Suburbanite. Anna, thank you so much for your time.
Anna: You are more than welcome. Have a great day.
Real Estate Talk – the only place where you hear all Australasia's leading property experts.
Originally published as: https://www.realestatetalk.com.au/a-valuer-looks-ahead-at-2018-anna-porter/
...................................................................................................................................................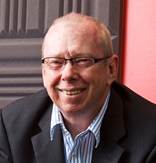 Kevin Tuner worked in radio as General Manager of various east coast radio stations. He started in real estate in 1988 and was ranked in the Top 10 Salespeople in the state until he was appointed as State CEO 1992.
He operated a number of real estate offices as business owner and was General Manager of several real estate offices in Christchurch.
He now hosts a real estate show on Radio 4BC and a weekly podcast at www.realestatetalk.com.au. He is the host of a daily 7 to 10 minute podcast show for real estate professionals at www.reuncut.com.au.
To hear more podcasts by Kevin Turner, click here
Disclaimer: while due care is taken, the viewpoints expressed by contributors do not necessarily reflect the opinions of Your Investment Property.