Expert Advice with Kevin Turner. 23/10/2017
As we look for Brisbane's most promising suburbs, Shannon Davis firstly takes us to a popular Southside suburb, about 11 kilometers from the city. It is in the region of the city which is now colloquially known as the "Bible Belt" due to the large number of people who have settled there to be close to Christian schools and churches. It was named in 1967 after the Queensland governor of the time Sir Alan Mansfield.
Listen to the Podcast Now:-
Transcript:
Kevin: Good morning and welcome to the show. Nice to have your company. Today in the show, a special feature because we're going to be having a real focus on the Brisbane market. We've actually done some research. Well, I say "we"; that's the royal we. Someone has done it for me, and I'll be talking to him in just a moment.
We're looking at the Brisbane suburbs with the most promise, the ones that demonstrate that they're going to be the suburbs you should watch out for in the future. We've selected four of them. We're going to look at those individual markets. We'll also pick out a property in each of those markets, and we'll talk to the agent about that particular property and tell you why we think it's one you should have a look at.
The man who has done all the work and who joins me in the studio is Shannon Davis.
Good day, Shannon.
Shannon: Good morning, Kevin.
Kevin: Shannon, thank you for doing this research. I know you and your team have spent a lot of time putting all this together. What were some of the things that you looked at to identify these suburbs and these properties?
Shannon: We want to see where demand is exceeding supply. Some indicators we look for are low days on market. That's always a good sign. We're trying to look at what the percentage of renters are, because for us, landlords are competition. So, we want that percentage of renters to be on the lower side, as well, so we don't have too much competition for our investment properties.
Kevin: What is on the lower side? What would you accept?
Shannon: About 30 and below is pretty good. When, say, 75% of your occupants are investors and therefore tenants, that's a bit of a bloodbath. Owner-occupiers are the better ones. They're more house proud, they're doing more renovations, extensions, improvements. That's what we want in an area where we're investing.
Kevin: So, 70% is the top end, 30% is more acceptable. Is the average therefore around late 40% to 50%? Is that the split in the market?
Shannon: Yes, there is, but in the areas we're looking for, we're looking at low 30s and high 20s, and that helps.
Also, Brisbane has also a fair bit of vacancy in some parts right now, so we're looking at vacancy rates. Acceptable right now would be anything between 2.5% up to 3.5%.
We look at what level of owners are discounting, as well. In some areas, the owners know what they have and therefore aren't prepared to come down much from their asking price.
Also, as another track, we look at what the three-year growth has been as well and just see how that's going to affect properties on the market.
Kevin: Let's go to the first market, and you've chosen Mansfield. Tell me a little bit more about Mansfield and why you've chosen that.
Shannon: Yes, Mansfield is a great little south side suburb. It has really good schools, a bit of a Chinese population that's moving in as well. And it doesn't last long. If you're in walking distance of those Mansfield schools, properties get snapped up.
It's predominantly young families in there, and they're likely to be professionals. It's just done really well. You can see 20% growth in the last three years, and compared to the Brisbane average, that's really good.
Kevin: What would you pay for a house in there? What's the median?
Shannon: The median is about $639,000, but with some of those better houses, maybe two stories and a pool and a decent sized block, you're getting anywhere up to around the $1 million mark.
Kevin: I want to make the point here that this is not about the most affordable properties; this is the area where there's going to be good growth and the sort of property that will probably even grow above the growth in that suburb. Is that the way you've looked at it?
Shannon: Yes, definitely. We're looking at capital growth as one of the major factors here and where demand is exceeding supply and has done so for a while and continues to out-perform.
Kevin: Okay. The dominant age group in that particular area?
Shannon: You have couples with children primarily as a…
Kevin: So it's a growing suburb.
Shannon: Yes, growing. And the owner-occupier percentage is growing, too. Back in 2006, it was about 69.5%, but now it's at 72.9%. So, it's moving in the right direction.
Kevin: You've chosen a property in there. You chosen a property at 1 Trident Street in Mansfield. We have the agent with us, Trent Ray. Trent is from Brad Bell Real Estate.
Trent, thanks for your time.
Trent: Thanks, Kevin. Thanks for having me on.
Kevin: Shannon and I have just been talking about Mansfield, and I think this particular property is listed just a touch under $760,000. Is that right?
Trent: That's correct, yes.
Kevin: Okay. Tell me a little bit about it.
Trent: It's a lovely big home, first time offered to market. A big four-bedroom brick [5:09 inaudible] on the crest of a hill. By location, blue chip for our area. Walking distance to Mansfield State High School and in catchments for the primary and the high.
The people we've had through the property thus far are very school-driven and school-orientated – as Shannon touched on around families moving into the area. That seems to be the common thread.
Kevin: Has the fact that it's within walking distance to the schools been a big plus for you? Is that determining where the buyers are coming from?
Trent: That's correct, yes. And we do have a large percentage of our buyers from the Chinese demographic who have come through and obviously identified Mansfield as a great school. So, with school enrollments done later in the year, property generally does well in our area.
We also have very close access to the motorway and walking instance to local shops, so it has a couple of things there, but I would say the school is a big plus for that particular home.
Shannon: I saw, Trent, that it also allows the new owner to put a bit of a cosmetic touch onto it. It's a big boned house on a nice block and it has a pool, but you can add some value to it with a bit of a cosmetic renovation, as well.
Trent: That's right. You can simply move in and enjoy that house right now. They have a nice tidy kitchen with a nice clean property, but it does lend itself to a renovation. If someone wants to rip up the carpets, there are some beautiful timber floorboards underneath, and it just has the big boned, traditional property of Mansfield where it could be something completely different if you wanted to put your finishing touches on it.
Kevin: Trent, how long has this been on the market?
Trent: We're probably coming up to the three-week mark now.
Kevin: Yes, it's probably pretty primed right now because as Shannon mentioned, I think days on market in Mansfield currently is 31 days. Is that right, Shannon?
Shannon: Yes. 31 days, and the discounting for Mansfield vendors is only like negative 2.6%, so they tend to get what they ask for.
Kevin: Just to explain, the discounting is the difference from the list price to the sale price. So, the level of interest that you're getting at present, Trent, is there much debate on price?
Trent: We went for top dollar with that particular one, but we've had 50 groups through. The owners are actually currently looking at a really strong offer that came in late this week. So, we're obviously still canvasing buyers, but it's reflective in the numbers that have come through the home.
Kevin: And it's open today?
Trent: It certainly is. I'll be up there at 10:00.
Kevin: 10:00 at 1 Trident Street, Mansfield. Trent Ray is the agent. If you'd like to contact him, his mobile number is 0433 043 660.
Trent, thanks for your time, mate. All the best. Let us know how you go with that property and that offer.
Trent: Thanks, Kevin. Cheers.
Shannon: Thanks, Trent.
Kevin: Yes, a good property that one, and a good one to start with. But classic of what you're talking about – and once again, I have to emphasize the point that this is not about affordability; it's all about getting a property that maybe has a bit of a twist, that you can add a bit of value to.
Shannon: Yes, and I think when we are investing, let's just turn it on its head for a bit and think like an owner-occupier, because they make the bigger part of the market. And it's what they want and what they do that drives prices.
Kevin: On our special show this morning, we're featuring classic suburbs and properties around the Brisbane market. And in the weeks to come, too, we'll be taking you into the other markets around Australia, too – Sydney, Melbourne, Adelaide, Perth, we'll shoot across to Tasmania, as well – as we try to help you identify what to look for in particular areas and the types of properties that you should be sourcing.
Real Estate Talk – the only place where you hear all Australasia's leading property experts.
Originally published as: https://realestatetalk.com.au/bible-belt-property-shannon-davis-trent-ray/
...................................................................................................................................................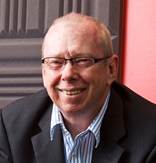 Kevin Tuner worked in radio as General Manager of various east coast radio stations. He started in real estate in 1988 and was ranked in the Top 10 Salespeople in the state until he was appointed as State CEO 1992.
He operated a number of real estate offices as business owner and was General Manager of several real estate offices in Christchurch.
He now hosts a real estate show on Radio 4BC and a weekly podcast at www.realestatetalk.com.au. He is the host of a daily 7 to 10 minute podcast show for real estate professionals at www.reuncut.com.au.
To hear more podcasts by Kevin Turner, click here
Disclaimer: while due care is taken, the viewpoints expressed by contributors do not necessarily reflect the opinions of Your Investment Property.