Expert Interviews with Kevin Turner. 27/08/2018
Gavl is the world's leading livestreaming and bidding platform for real estate auctions.
To date, it has streamed more than 6000 auctions. But what if the auction you want to bid on is not available on line?
Well now you can now choose which residential or commercial auctions you would like to be livestreamed. Co-founder of Gavl, Joel Smith explains.
Listen to the interview now:
Transcript:
Kevin: Gavl is the world's leading live-streaming and bidding platform for real estate auctions. To date, it streamed more than 6000 auctions, which have achieved 3.5 million views from 50 countries. But what if an auction that you want to bid on is not available online? Well, now property buyers can choose which residential or commercial auctions they would like to have live-streamed. Cofounder of Gavl, Joel Smith joins me.
Joel, thanks for your time.
Joel: Good day, Kevin. Thanks for having me.
Kevin: Firstly, let me just ask how it actually works. How does Gavl work?
Joel: Effectively, Gavl is a live communication platform that agents use during an auction to engage a greater audience than the 10 or 20 people who may turn up. We're not really re-inventing the wheel here. If you have a look at most industries around the world that transact, they give their customer three options. That's face-to-face, you either walk into a shop, you call them on the phone, or you get online and do your business.
So, what we've really given real estate is a way for them to be able to still run their traditional auction but now able to communicate and transact with buyers and sellers three ways – either face-to-face, turn up, on the phone, or online.
Kevin: Yes, because we're seeing auctions now being live-streamed as well, people are becoming more comfortable with the concept. The step to watching it to actually bidding on it, I guess, is another thing. Is there a cost to the service at all, Joel?
Joel: There is a cost. Technology is expensive, especially when you're building it from scratch. How we position this is it's a software that the agents can use, so effectively, there's a charge to the agent, which in most cases, they pass on to the vendor.
Kevin: In the event that someone bids at an auction and they become the successful bidder through Gavl, how binding is that on them?
Joel: What we must remember is that Gavl is not running the auction. All we are is a communication portal. So, in the same way as if a buyer and a seller are speaking verbally on the phone, they're communicating through a digital platform. It's up to the agent and buyer to come to an arrangement of how they're going to bid and transact, and up to the state legislation.
As you would see in many states, a number of buyers who are going to be offsite or remote, a lot of agents get them to sign waivers or authorities or proxies to be able to bid on their behalf, to sign contracts on their behalf. They even ask for deposit payments in advance.
As I said, we're not re-inventing the wheel. There's a current best practice in place in a number of states in terms of dealing with remote buyers. We're effectively giving them a better tool to be able to engage and communicate.
Kevin: Yes, and I can understand how that would be better for them too, because we're quite used to seeing phone bidders. I guess in a way, that's exactly the same thing, isn't it? The agent, as you pointed out, takes responsibility for making sure that the contract is completed by the buyer.
Joel: 100%. And this is no different. In some way, the agents for 5, 10, 15 years have been taking a phone to digital product using voice technology. In Gavl, what we're doing now is giving that buyer and seller more tools to communicate, where the buyer can now visually see what's going on through the large screen, they have audio of the auction, they can see where their competition is at, they have full transparency on what's going on at the auction, and that's allowing that person on the other end of the line to make a fully informed decision on where that bid needs to be.
Kevin: Have you got any evidence that exposing an auction to a wider audience, say through Gavl, in this way has achieved a sale that maybe you wouldn't have had otherwise?
Joel: We have. We have multiple cases. Gavl has been around for a good 12 months, but the bidding piece was only launched a few months ago, so it's only early days, but we have multiple examples where buyers would not have bid if they couldn't use the Gavl service for whatever reason.
Life is busy, people – especially on weekends – are time poor, and they find it very hard to be in two places at one time, whether that's through weekend sports, holidays, ex-pat Aussies coming back from overseas. This platform gave them the confidence to be able to go to the auctions.
Kevin: At the outset, I said that there are 6000 auctions that have been streamed through Gavl. How many of those have actually sold to a bidder online?
Joel: As I said, the 6000 auctions is over 12 months' worth of live-streaming and engagement, but it was only in the last few months that bidding has been enabled. We've had a couple of hundred registrations so far. There have been bidders on about 30 properties.
And the exact number who have purchased, it's hard for me to gauge that data, because obviously the agents, this is a tool they use, so they keep a lot of that close to their chest. But we have heard of numerous times where they've either purchased under the hammer or they've been the highest bidder and negotiated thereafter.
What it's done also is it created competition, and if they haven't been the end buyer, they've been the under-bidder and pushed the price up.
Kevin: I guess the story here is if you can't get to an auction that you want to find out a little bit more about, you now have the ability to contact Gavl directly and request for that to happen.
Joel: Yes. We're currently running a little promotion just to demonstrate consumer demand where a consumer can engage with Gavl and request an auction. It gives them a chance to watch any auction, not just our current clients. And we're seeing a pretty good uptake from not only buyers but also vendors. It's really resonating with vendors, this service.
Kevin: If you'd like to know a little bit more, go to the website, Gavl.com. Joel Smith has been my guest, Joel, thanks for your time.
Joel: Thanks for your time, Kevin. Cheers.
Real Estate Talk – the only place where you hear all Australasia's leading property experts.
...................................................................................................................................................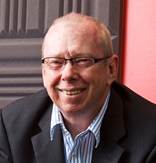 Kevin Tuner worked in radio as General Manager of various east coast radio stations. He started in real estate in 1988 and was ranked in the Top 10 Salespeople in the state until he was appointed as State CEO 1992.
He operated a number of real estate offices as business owner and was General Manager of several real estate offices in Christchurch.
He now hosts a real estate show on Radio 4BC and a weekly podcast at www.realestatetalk.com.au. He is the host of a daily 7 to 10 minute podcast show for real estate professionals at www.reuncut.com.au.
To hear more podcasts by Kevin Turner, click here
Disclaimer: while due care is taken, the viewpoints expressed by interviewees and/or contributors do not necessarily reflect the opinions of Your Investment Property.