Expert Advice with Kevin Turner. 09/10/2017
Real Estate Buyers Agents Assn of Australia President – Rich Harvey – reveals the association's predictions for the 2017 spring property market.
Listen to the Podcast now:-
Transcript:-

Kevin: Here we are, the start of spring, and the Real Estate Buyers Agents Association of Australia has revealed what it sees as the predictions for the 2017 spring property market ahead of us. Joining us, the president of that illustrious organization, Rich Harvey.

Good day, Rich.

Rich: Hi, Kevin. How are you?

Kevin: Wonderful, thank you. Spring, of course, a great time to be looking at property, and we're just starting spring now. Let's have a look around Australia. What are you seeing in the Sydney market, Rich?

Rich: Yes, spring has sprung, and I think the weather is going to start warming up right around the nation. I also noticed that it starts to change people's moods when spring hits. There's a different psychology in the buyer's mind and in the seller's mind. I think we're going to see traditionally more activity in all of the markets, but it won't be the same around the country.

I think in Sydney, we're going to see some better buying opportunities as stock levels will start to increase, but I do think we're going to see a slight decrease in the auction clearance rates as more stock comes to market and we get back toward a more balanced market.

Kevin: What's behind that prediction, Rich, that you're thinking the success rate at auction might drop a bit?

Rich: Number one, we've had a very boom style of market, and I think naturally as you get more properties coming to market, you generally have a lower auction clearance rate. During the boom times, we were high 80%s, almost up to 90%, which is just unbelievable. A more traditional long-term average for auction clearance rates is around the mid-60%s, so I think we're going to get back to a more balanced market.

That's not to say the prices are going to go backwards; I think the foot has come off the accelerator, and we're going to just start to see a more moderate market returning in the coming year.

Kevin: It's a good point you make that it's not necessarily that the market is going to come back; it just may be that sellers may have to adjust to a slower market. In other words, the growth is not going to be as great as what we've expected in the past.

Rich: That's right, exactly. I think it's important for buyers not to be afraid to negotiate in the current market, especially the middle and outer rings. Your premium areas and your inner west, North Shore, eastern suburbs, those prime markets are always traditionally tightly held, whether the market is up or down.

But in other markets where there's more volume or a higher turnover, they're perhaps a little bit more volatile. You just have to do your research and get out there and find out what they're really worth.

Kevin: I notice that in Melbourne, you're predicting that there's going to be some competition coming from down-sizers. What's behind that, Rich?

Rich: Yes. It's not isolated to just Melbourne, but you do find that the down-sizer markets are going to start picking up. I think when the kids leave home and they want to empty their own nest so to speak, they want less maintenance.

And I think we've seen good equity increases in the Melbourne market. So, those owners there who are wanting to capitalize on that increased equity to move into something that's better located and lower maintenance, I think they'll start to make that move.

Kevin: A lot more units on the market in Melbourne, but we're seeing a bit of a shortage in traditional three- and four-bedroom houses, Rich.

Rich: Yes, that's true. I also think that the northern and western suburbs are going to represent pretty good value. So, where you have apartments selling with little outdoor space, I think you're going to find that affordable market very attractive, and particularly the first-home buyer market where they're removing stamp duties for properties under $600,000 and you have that sliding scale up to $750,000.

That's going to really attract a lot of the first-home buyers back into that market, and I expect consistent pressure in the Melbourne market for that bracket.

Kevin: Yes, Melbourne has been the auction powerhouse of the country for many years. What do you see is happening in Melbourne this spring at auctions?

Rich: Sydney is past its peak, and Melbourne is pretty much at its peak, so I think Melbourne will follow a similar trajectory. But Melbourne is the auction capital. It always tends to have a greater number of properties sold at auction, so I don't see any reason for that to not continue in the spring selling season.

Kevin: And in Brisbane? I understand the inner and middle ring suburbs are remaining pretty popular, I understand.

Rich: Yes. You want to stay clear of off-the-plan apartments in that Brisbane market, that's for sure. I think they're definitely over-cooked in there, and there's a lot of supply coming on. But good quality townhouses, good quality houses in those inner and middle rings are going to be in continual demand, and again, there's under-supply.

Again a similar theme with the down-sizers. They want to move there and they want a lower maintenance property, so I think that's going to be a continuing theme in the Brisbane market, too.

Kevin: We're hearing reports that there's been a major slowdown in building for units in Brisbane. How long is it going to take to catch up and absorb some of the supply that's already there, do you think?

Rich: It could be two years, it could be 24 months, maybe a fraction longer. It depends on a couple of things, Kevin. It depends on the rate of population growth and also just how the economy fares.

If job creation continues to go forward positively in Brisbane, then I think it will absorb that supply a bit quicker. However, if there's a decline in the resources sector or a deterioration in the economic conditions in the Brisbane market, then that will have a flow-on effect and slow that out.

So, we can make all the predictions we like, but the two key things are that population growth and employment opportunity that's really going to drive that absorption of supply.

Kevin: The higher end of the market in Brisbane seems to be fairing fairly well, though.

Rich: Yes, it does. It's always in high demand. If you look at those inner ring suburbs, St. Lucia and those areas close to the city on the river that have great views and great lifestyle appeal, they'll always continue to be highly sought after.

Kevin: We covered a story recently about Canberra and the Mr. Fluffy situation and how the necessary destruction of some of the houses because of asbestos is going to bring a lot more good stock onto the market. Tell me about Canberra. What are you seeing there?

Rich: Yes, Canberra has been an interesting one. It was badly affected by the cuts in the public service sector, but that has really settled down now and it's going through a bit of renaissance. A lot of people are going "We're not sure whether we should put our money into the bigger capitals, but Canberra is looking pretty stable." I think it's going to be a busy time of year, particularly as people start to get settled for the new school year or staring employment in 2018.

A lot of investors are going there because they're finding that the yields are quite reasonable, and they're following some infrastructure trails there. I think it's definitely a little bright spot on the map.

Kevin: Yes, I think it's a market to watch, that's for sure. Let's move to Adelaide. A bit of uncertainty there with buyers.

Rich: Yes, Adelaide is a bit of a fragmented market. You have to be really careful where you buy in that Adelaide market. Adelaide has been what I call one of those slow burner markets. It ticks along with capital growth somewhere between 2% and 4%.

When it's uncertain, you just have to be careful you're not over-paying. Some suburbs have shown some really good growth; other suburbs have shown pretty lackluster growth. So, that's something to watch for.

Another trend there is there have been a lot more property selling by auction in the more wealthy inner ring suburbs. Or instead of auction, they'll also do an "offers over" or a "best offer buy a certain date." So, it's really important that you get local representation in that market to buy a property.

Kevin: Perth is still a bit of a mixed market, isn't it?

Rich: Yes. Some of the valuers – like Herron Todd White – are saying that it's pretty much at bottom of the market, but our representative there from REBAA is saying that they're getting a lot more interest from interstate and international buyers who are wanting to buy at the very bottom of the cycle.

So, again, there are some markets there that are going to be struggling and other markets that will move forward. But they have a really hot upgrader market as well, because when prices are down, you can also then upgrade and do it quite effectively.

Obviously, you won't get as much for your place that you're selling, but equally on the other side, on the buyer side, you're going to do quite well getting some really nice properties in those good suburbs on the beach side like Cottesloe or the areas along the river.

Kevin: Rich Harvey is joining me from the Real Estate Buyers Agents Association of Australia.

Tasmania, some smart money went there. It was pretty smart, too, at the time, wasn't it?

Rich: Yes. Tassie is another bright spark, too. It's a shining star at the moment. Really strong yields. Our representative there, Rob Zubin, recons that market is going to probably continue for another 18 months. Again, a classic case of supply versus demand imbalance, and we've seen a bit of a spike in prices.

I guess the thing to watch for, again, is making sure the drivers are going to be there long-term, but Tassie is a very attractive state, great lifestyle, some great tourism opportunities there, and very natural environments. I think those are the things that are attracting buyers to that market, and I think it will do quite well.

Kevin: Still very affordable, too. I guess the bottom line here is that there are opportunities in all markets, Rich, aren't there?

Rich: That's right. As I always say, regardless of where you're at in the cycle, if you can identify what I call an arbitrage, where you can get in at the right price at the right time regardless of the cycle and hold it well, you're going to do well. You can do some smart things like adding value or renovating the property as well.

But there's no shortcut to due diligence, Kevin. It really is a matter of getting there on the ground or engaging someone to do that research for you.

Kevin: Rich Harvey from the Real Estate Buyers Agents Association of Australia. Thanks very much. A great overview there of the Australian market. Rich, thanks for your time.

Rich: My pleasure, Kevin. Any time.

Real Estate Talk – the only place where you hear all Australasia's leading property experts.

Originally published as: https://realestatetalk.com.au/buyers-agent-spring-outlook-rich-harvey/

...................................................................................................................................................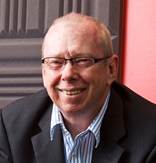 Kevin Tuner worked in radio as General Manager of various east coast radio stations. He started in real estate in 1988 and was ranked in the Top 10 Salespeople in the state until he was appointed as State CEO 1992.
He operated a number of real estate offices as business owner and was General Manager of several real estate offices in Christchurch.
He now hosts a real estate show on Radio 4BC and a weekly podcast at www.realestatetalk.com.au. He is the host of a daily 7 to 10 minute podcast show for real estate professionals at www.reuncut.com.au.
To hear more podcasts by Kevin Turner, click here
Disclaimer: while due care is taken, the viewpoints expressed by contributors do not necessarily reflect the opinions of Your Investment Property.