Expert Interviews with Kevin Turner. 14/05/2018
Watch now:
There are two methods for calculating depreciation on the plant and equipment assets associated with an investment property: the prime cost and diminishing value methods. Each will result in a different outcome, so how should an investor work out which method best suits them?
In this 8 minute video. Bradley Beer, the Chief Executive Officer of BMT Tax Depreciation explains.
In this video you will learn:
• The basics of depreciation
• The rules that apply and how they will impact investors
• The 2 methods and how to choose which on is right for you
• The difference between the 2 methods
Real Estate Talk – the only place where you hear all Australasia's leading property experts.
Originally published as: https://realestatetalk.com.au/video-the-2-ways-to-claim-depreciation-brad-beer/
...................................................................................................................................................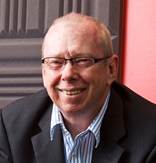 Kevin Tuner worked in radio as General Manager of various east coast radio stations. He started in real estate in 1988 and was ranked in the Top 10 Salespeople in the state until he was appointed as State CEO 1992.
He operated a number of real estate offices as business owner and was General Manager of several real estate offices in Christchurch.
He now hosts a real estate show on Radio 4BC and a weekly podcast at www.realestatetalk.com.au. He is the host of a daily 7 to 10 minute podcast show for real estate professionals at www.reuncut.com.au.
To hear more podcasts by Kevin Turner, click here
Disclaimer: while due care is taken, the viewpoints expressed by interviewees and/or contributors do not necessarily reflect the opinions of Your Investment Property.