Expert Advice with Lindy Lear. 13/3/2016
This month I want to write about the growing demand for types of properties that give two incomes as an investment strategy. As with all property investing, the high rental yield should not be the only criteria, as capital growth is essential for your asset base and should be a major consideration as well.
Dual Occupancy Strategy
A dual occupancy property is a new house with two rentals under the one roof, and purpose built with two entrances and two separate accommodations separated by the required fire wall. It looks like a normal house from the street, but includes a 3 bedroom on one side and a 1 or 2 bedroom on the other. The appeal for the investor is the potential high yield from the two rentals, and having a positively geared property. This is a popular strategy for investors looking interstate where property is more affordable. Some of the considerations and practicalities are:
Building a new property will be better value rather than buying established due to big stamp duty savings
Builders supplying too many dual occupancy properties in the same area due to popularity with investors
Valuation issues if the bank valuers do not value the property causing shortfalls
Tenant demand not strong enough to support so many dual occupancy properties in the same area
Potential for periods of vacancy in one or both properties
Dual occupancy properties can be a great addition to a portfolio for the positive gearing benefits however rushing in to purchase can have pitfalls as per above considerations. Having recommendations from someone who has experience with the area, the quality of the builder and the type of tenant looking to rent would give you much more confidence, especially if you are buying interstate. Not all properties on real estate websites are created equal.
Duplex Property Strategy
Buying a brand new Duplex Package ( 2 x 3 bed homes )to be built on a block of land is a good strategy for investors with strong borrowing capacity who want two incomes. It can be an investors dream to build a duplex on the one block and have them revalued after sub-division of the block into two separate titles to receive a $60,000 to $100,000 higher valuation at build completion. This can give "instant" equity that can be released for further investing and can fast track your portfolio growth. Some of the considerations and practicalities are:
Finding the right location in a new area where duplex building is limited to avoid any oversupply issues
Having the tenant demand in the area supported by low vacancy rates
Finding the right experienced duplex builder who will include the costs of sub-division in the price for a low risk stress, free investment
The location must have the important drivers for growth present (population, infrastructure, employment)
Granny Flat Strategy
This is a popular strategy in the Sydney market evidenced by the number of granny flat specialist builders who have emerged offering turnkey package solutions to make it easy for investors to build. Some of the considerations and practicalities to consider are
suburb location and block size as suitable for granny flat addition
high entry point to buy a property in Sydney
quality and type of tenant that granny flat living will attract
disruption to the property during the build phase affecting the tenant of the rental property
possible lost rent during the build if existing tenants move out due to disruption
access and privacy for the granny flat requiring extra fencing and driveway expenses
quality and compatibility of the new granny flat tenant to existing tenants
tenant demand for small granny flat accommodation and vacancy rates in the area
Summary
Two incomes from a property can give you peace of mind as the property income pays for the expenses. However finding the right two income property is not as easy as finding a property on real estate websites. Find someone who has the expertise to guide you if you want it to be a low risk, stress free investment. Building a dual occupancy house, or a duplex package for future subdivision or a granny flat in the back yard all have the potential to give you two incomes and a strong cashflow positive property. My recommendation is to make sure that the properties are in areas where strong drivers for growth are present and no oversupply issues. For myself, two incomes are great, but capital growth potential is paramount. Happy Investing!
............................................................................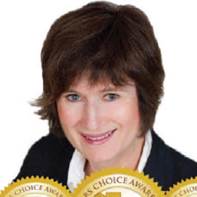 Lindy Lear is a successful property investor who had a late start into investing, yet she built a portfolio of eight properties in just three years. She is a qualified property advisor and general manager of Rocket Property Group, and she won the Reader's Choice Award in 2009, 2012 & 2013 for Property Investment Advisor of the Year. Lindy is passionate about helping others realise their goals through investing in property, and can be contacted on Ph: 1300 850 038 or visit www.rocketpropertygroup.com.au
To read more Expert Advice articles by Lindy, click here
Disclaimer: while due care is taken, the viewpoints expressed by contributors do not necessarily reflect the opinions of Your Investment Property.