Expert Advice with Lindy Lear. 19/01/2017
As 2017 begins will you be frozen with the same mindset as last year or will you look at your property investing goals with a fresh new set of coloured sunglasses?
Property investing is like eating ice-cream. When it comes to winter-time we can go off ice-cream as too cold to eat. Whereas in the summer we do not think twice about it, the weather is hot and so we eat lots of it. Yet the ice-cream is the same in both seasons. Relating that to property investing, there is always good property to buy in all seasons, yet some investors will procrastinate about buying early in 2017, while others will dive in and fulfil their new year resolutions to grow a property portfolio. Below are some ideas of how to eat more ice-cream (I mean buy more property) in 2017!
Low Income Earners
If you are a low-income earner you may freeze your future by thinking you can never invest. Yet a new year resolution to buy a property in 2017 may start the ball rolling to achieve this. Setting a goal and a timeframe is the first step to success. The next step is to speak to a broker to find out your actual borrowing capacity. You may be surprised and be more ready to invest than you think. If you have a stable employment background, have a savings plan, have a good credit record, no credit cards and low living expenses, you may not be able to borrow a lot, but you may still qualify for a loan, and become an investor sooner.
Younger investors who are getting ready to buy often live at home with their parents to save money, reduce their expenses and increase their ability to borrow. Others have their parents go guarantor for a loan or use equity in their parent's home to make investing possible. Combining forces and buying a property in a joint venture with a relative or friend is another great way to get started. As Ian Hosking Richards quotes in his latest book 90 Minutes to Property Success - "It's more about your resourcefulness than your resources" when getting started with property. I highly recommend reading Ian's book if you are lacking goals and inspiration and want a low risk strategy to follow. Ian was a low-income earner when he got started.
Low performing property
Many investors in the property market have a low performing property and may be turned off ever buying another one. They are effectively freezing their future if they give up on their original goals. Property markets go in cycles and a low performing property should not stop you planning to buy another one. Property is a long-term proposition for most investors and the median house price in Australian has increased consistently in the last 50 years. First step would be to have portfolio review, a financial health check of your borrowing capacity and have your home and investment property re-valued. Meeting with a property investment advisor who can help plan a low risk strategy for growing your portfolio could be the best new year resolution you make.
Finding a hot property
2017 will start in the middle of summer so should we be looking for a "hot" property to buy? As a property advisor I help clients focus not so much on finding a "hot" property, but on finding a property that matches their risk profile, their financial circumstances, their borrowing capacity and their strategy. My recommendations for a property to buy is based on what will give both capital growth and positive cashflow but most importantly is based on their goals towards achieving their success.
Happy investing in 2017!
............................................................................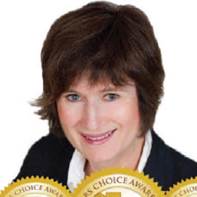 Lindy Lear is a successful property investor who had a late start into investing, yet she built a portfolio of eight properties in just three years. She is a qualified property advisor and general manager of Rocket Property Group, and she won the Reader's Choice Award in 2009, 2012 & 2013 for Property Investment Advisor of the Year. Lindy is passionate about helping others realise their goals through investing in property, and can be contacted on Ph: 1300 850 038 or visit www.rocketpropertygroup.com.au
To read more Expert Advice articles by Lindy, click here
Disclaimer: while due care is taken, the viewpoints expressed by contributors do not necessarily reflect the opinions of Your Investment Property.