Expert Advice with Lindy Lear. 19/12/2016
My goal today is to help make the process of property selection less emotionally based and more on the fundamental investment criteria. There are many assessment criteria you must check off your list first before you start to look for a property. My buyer's checklist must meet these key criteria.
Affordability
Know your budget first. This should be based on your financial strategy and your borrowing capacity and cash/equity available. If you can borrow $350,000 and have $55,000 of your own funds/equity then a property up to $400k value could be in your reach. Don't just look for cheap properties, go for quality and value.
Strategy
Have you the time, energy, skills and budget for a "fixer upper"? Or are you time poor and need a more "set and forget", hands off strategy where the property needs no attention and will look after itself? Cheaper properties cry out for love and attention whereas newer properties could pay dividends with better rent, better tenants and less maintenance.
Capital Growth
Knowing what the drivers for growth in the city, area or suburb is critical. Why do people want to live or move to the area as this will create a strong demand and capital growth. The PIE factor is the one to look for (population, infrastructure, employment/economic drivers).
Rental Yield
Know the rental market and who will be your target tenant and willing to pay a premium rent. A $400,000 property with $400 a week rent has a yield of 5.2%. Higher yields of 6% - 7% from two rentals on one property (eg Dual Dwelling houses or granny flats) are attractive. Chasing higher yields 10% -15% may bring with it a higher risk and volatility.
Rental Demand
Vacancy rates (VR) are expressed as a percentage of how many homes are available to rent in the suburb. If the VR is at 3% the market is balanced, under 2% then the demand is good, under 1% means the rental market is tight and there is strong rental demand. Knowing the demographic and what tenants are looking for in the area is important. Do they want houses, apartments or townhouses/villas? This will direct your search.
Cash Flow Positive or Negative
What will the property cost me on a weekly basis? This is a critical question often overlooked by many investors. The cashflow forecast should include the income from the rent and the expenses of the property. The write-offs from depreciation are an important consideration when selecting a new or an older property. It can come as a shock that some older properties that may appear cheap to buy, can cost up to $80-100 a week to hold. Surprisingly the newer the property the more tax benefits from depreciation and the more positive the cashflow can be.
Summary
Many property shows promote property on emotional street appeal and décor. Following the investment criteria above can make the process of finding the right property less emotional and more stress free.
Happy Investing!
............................................................................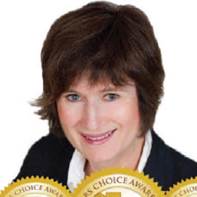 Lindy Lear is a successful property investor who had a late start into investing, yet she built a portfolio of eight properties in just three years. She is a qualified property advisor and general manager of Rocket Property Group, and she won the Reader's Choice Award in 2009, 2012 & 2013 for Property Investment Advisor of the Year. Lindy is passionate about helping others realise their goals through investing in property, and can be contacted on Ph: 1300 850 038 or visit www.rocketpropertygroup.com.au
To read more Expert Advice articles by Lindy, click here
Disclaimer: while due care is taken, the viewpoints expressed by contributors do not necessarily reflect the opinions of Your Investment Property.