Expert Advice with Lindy Lear. 19/11/2016
When I first started investing, I found people to help guide and advise me. For property success, I believe every investor needs a trusted team of service providers around them.
A mentor / property advisor
I was a new investor with limited experience and very time poor when I started. I wanted someone who was already a successful investor to follow their formula for success. I wanted a plan and a strategy and mentoring on how to achieve my goals.
A mortgage broker to find me the money
I prefer to work with a mortgage broker than directly with a bank. I wanted choice and flexibility in my lender and loan structure. It's not about the cheapest interest rate for me. I like to spread my loans around and share the love!
A Conveyancer / Lawyer for contract advice
Having a trusted legal person to guide you through contracts and look after your interests is crucial. The cheapest rates for legal advice can also mean a cheap service. I would rather pay more for advice from an experienced person and receive a more personal service with less stress at settlement time.
Accountants and Financial Planners for their expertise
I seek advice from my accountant at tax time to maximise my tax returns and advice from my financial planner for looking after my super, or if buying a property in a SMSF structure. I do not ask them for property advice on what to buy, where to buy or whether I should buy a property as that is not their expertise.
Real Estate Agents and Buyer's Agents for buying property
To transact in real estate you need a real estate agent or a buyer's agent and commissions and fees are payable. The vendor of the property pays the commission to the real estate agent on the sale of the property. The buyer only pays a fee to a buyer's agent if one is engaged to find a property for them. Experience, ethics and trustworthiness are what I look for.
Property Managers for their expertise
I consider an experienced property manager an essential service provider. They look after the day to day of managing my tenants and my property. I have a diverse portfolio in many locations and self- management of my properties was not an option. For stress free investing the property management fees are well worth the money for peace of mind, and the fees are all tax deductible.
Valuers & Building Inspectors for security
The banks value your property before giving final finance approval, and pest & building inspectors ensure there are no nasty surprises in the building they are buying. Both are necessary for security around buying an investment property.
Summary
First impressions do count, and how service providers respond to your first enquiry can tell you a lot about them. I must admit I want service providers who are genuine and have ethics that match mine and a personal recommendation or an award winner is more highly valued than a slick website.
What I look for is someone who has ethics, is an expert in their field, has the necessary qualifications and experience, a sound track record, but most importantly offering an exceptional service.
Happy Investing!
............................................................................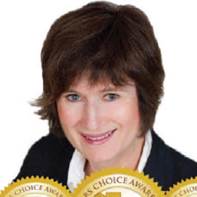 Lindy Lear is a successful property investor who had a late start into investing, yet she built a portfolio of eight properties in just three years. She is a qualified property advisor and general manager of Rocket Property Group, and she won the Reader's Choice Award in 2009, 2012 & 2013 for Property Investment Advisor of the Year. Lindy is passionate about helping others realise their goals through investing in property, and can be contacted on Ph: 1300 850 038 or visit www.rocketpropertygroup.com.au
To read more Expert Advice articles by Lindy, click here
Disclaimer: while due care is taken, the viewpoints expressed by contributors do not necessarily reflect the opinions of Your Investment Property.