Expert Advice with Lindy Lear. 1/09/2016
My previous feature "Top 10 FAQ's" in issue 108 was well received so here are more common questions I am asked daily in my role as a property investment advisor.
Where do I buy?
Every investor asks me this question first. They want to know the best place to buy right now! It is no secret that smart investors look for the drivers of growth first, rather than looking at historical suburb statistics, as they want to buy before the growth happens. The main drivers of growth are based around population, infrastructure, employment and the supply/demand dynamic. Then the location and lifestyle factors such as proximity to amenities, services, transport and schools are considered. Find the right area first that will give you the capital growth, then lastly look for a property that meets your criteria.
What criteria makes a property suitable to buy?
The answer to this one is easy! Investors tell me they want a property that will go up in value, pay for itself and allow them to have a passive income in the future. Capital growth is the key to having a financially secure future from property. But we also want it to pay for itself with a positive cashflow while waiting for the growth in the market. I do not worry about the colour of the curtains or the walls. Stay unemotional and only look for property that meets your growth and cashflow criteria. I prefer hands off investments that require little attention from me.
How can I find a good tenant for my property?
Good tenants come in all shapes, sizes and age groups. The best tenants are those that want to live in that location, that pay their rent on time, and look after the property. The TICA database is the largest record of tenants in Australia, so if the tenant has a bad history then your property manager will find out when assessing the application. Managing a property yourself may appear to have some savings on management fees, but a professional property manager knows the Tenancy Act and does regular inspections to ensure the property is being looked after. They handle the day to day of managing your property so that it is a hands off investment for you. In the unlikely event of a bad tenant experience make sure you have Landlords Insurance in place to cover any damage or rent default.
Should I wait for a better time to invest?
The best time to invest is always right now if you are financially ready, have selected your strategy and have a plan to follow. The Australian property market has been consistently growing over the years despite the many ups and downs in the economy, the global financial crisis, recessions, interest rate rises and falls, and changes of government to name a few. Waiting for the "right" time to invest can lead to chronic procrastination and hold you back from achieving your dreams of wealth through property. If you have not the time to do the research, or you have no experience, find someone who can guide you.
Summary
As a property investment advisor I help investors to take that first step so that they have support and guidance as to where to buy, what to buy and how to find a good tenant. Investing in property can get you to where you want to go, and don't be scared to ask for some help along the way. It may just get you their quicker and with a lot less stress than doing it on your own.
Happy Investing!
............................................................................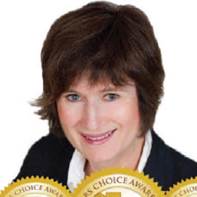 Lindy Lear is a successful property investor who had a late start into investing, yet she built a portfolio of eight properties in just three years. She is a qualified property advisor and general manager of Rocket Property Group, and she won the Reader's Choice Award in 2009, 2012 & 2013 for Property Investment Advisor of the Year. Lindy is passionate about helping others realise their goals through investing in property, and can be contacted on Ph: 1300 850 038 or visit www.rocketpropertygroup.com.au
To read more Expert Advice articles by Lindy, click here
Disclaimer: while due care is taken, the viewpoints expressed by contributors do not necessarily reflect the opinions of Your Investment Property.