Expert Advice with Lindy Lear. 13/03/2017
Experienced property investors agree the property market can be unpredictable even with all the best research in the world. After doing nothing for many years, the Sydney market took off and has been riding an upswing ever since. How would you feel now if you sold your Sydney property around 2009 only to see the amazing capital growth the market has experienced since then? Every capital city has experienced different property cycles of growth and decline in the last 10 years, yet median house prices have still maintained long-term growth, even though it has not been linear growth year after year.
"Riding the roller coaster can be an exciting journey to achieve your long-term goals for financial independence and a secure passive income"
How can investors ride market fluctuations? Master investor Ian Hosking Richards shares his strategies in his newly released book, "90 Minutes to Property Success". Here is a summary of how he smooths out the roller coaster ride.
Diversity in location
Basically, don't put all your eggs in one basket. Buy property with geographic diversity for exposure to different markets and property cycles at any one time. It is tempting to buy where you know and repeat your success. However, when the cycle goes up, you are on a high, and when the cycle starts to go down, you go into a panic. Holding these properties for many years without growth, with low yields and high vacancy rates can cause stress to any investor. A diverse portfolio in different states and markets has properties in the up cycle to balance those that may be in a sluggish or decline cycle in another area.
Long-term goals
Investors whose goal is to build a property portfolio for long-term passive income can manage to ride out the ups and downs because they understand property cycles are not linear. They do not panic or want to sell when the market slows as they are in for the long haul. They ride out the bumps by balancing their portfolio and they hold their nerve until the next cycle starts the demand and growth over again.
Diversity of property type
Having a diversity of properties, with premium tenant appeal and cushioned by tax benefits to stay cashflow positive, can help ride the ups and downs of the market. Buying a variety of houses, townhouses and apartments gives you exposure to different demographics and demand in the different markets. Demographics in Australia are changing to smaller household sizes, and a rise in the demand for apartment and townhouse living cannot be denied. Houses may be preferred as an investment, but affordability of apartments and townhouses, combined with the demand, can make these a smart investment for riding the ups and downs in the future.
Summary
Investing in property does have its ups and downs. Riding the roller coaster can be an exciting journey to achieve your long-term goals for financial independence and a secure passive income. Understanding property cycles and following investment strategies used by experienced investors may make your ride a lot more comfortable and enjoyable. Go to www.rocketpropertygroup. com.au for Ian's book, "90 Minutes to Property Success".
Happy Investing!
............................................................................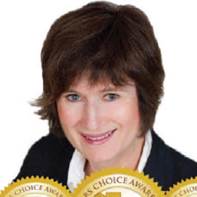 Lindy Lear is a successful property investor who had a late start into investing, yet she built a portfolio of eight properties in just three years. She is a qualified property advisor and general manager of Rocket Property Group, and she won the Reader's Choice Award in 2009, 2012 & 2013 for Property Investment Advisor of the Year. Lindy is passionate about helping others realise their goals through investing in property, and can be contacted on Ph: 1300 850 038 or visit www.rocketpropertygroup.com.au
To read more Expert Advice articles by Lindy, click here
Disclaimer: while due care is taken, the viewpoints expressed by contributors do not necessarily reflect the opinions of Your Investment Property.