Expert Advice by Lindy Lear. 01/10/2015
Many of our parents and grandparents built their financial future on the basis of the great Australian dream of owning their own home. Australians have traditionally had a love affair with home ownership, but now the media tells us that First Home buyers are being priced out of the market in many cities, particularly Sydney and Melbourne. The price of buying a home or apartment in these locations appears to be beyond the next generation's ability to pay. Can the goal of affording to buy a home be achieved by following an investment property pathway first? If buying your own home is unaffordable where you want to live, then maybe buying an affordable investment property first should be considered.
Rent where you want to live and buy an investment property first
It is no surprise that successful investor Ian Hosking Richards, when faced early in his career with whether to buy an apartment in a desirable suburb in Sydney to live, could not afford it either! Prices were high and he did not want to burden himself with a high owner occupier mortgage, so he decided to stay renting the apartment where he liked to live in Sydney. Then he started buying affordable investment properties interstate instead. This decision enabled Ian to build his multi $M property portfolio over the next 15 years and then achieve his dream of buying his own residence in Sydney further down the track. The secret was in building his wealth through investing first and then buying his own home from the success of his investment portfolio.
For many just like Ian, renting may be a perfect lifestyle choice in the early stages of a career. People can afford to rent where they would like to live, but cannot afford to buy in that suburb or area as it is out of their price range, or they do not have a big enough deposit or enough borrowing capacity to buy in that location. However they should not give up on their dream of home ownership, just the pathway to achieve this may need to be different.
The advantages of buying an investment property first
You can stay renting where you like to live and buy investments instead
No limitations on where to buy your investment – interstate can be considered
Tax deductible mortgage and expenses
Interest only loans are available for lower monthly repayments and better cash flow
Your borrowing capacity may be higher when buying an investment giving you more choice of where and what to buy
Buying cash flow positive properties can give you low risk and set and forget investing
You can leverage into more property as each property achieves capital growth
Create wealth for future financial freedom from a property portfolio
Buy the house of your dreams at the reward stage after building your investment portfolio
Changing demographics has changed the market
The Australia demographic is changing with the fastest increase being in lone person households. Over the next 15 years, lone person households are expected to grow from 24% to 28% of households in Australia (source ABS). More people are getting married later or not at all and choose to live alone. They are having kids later or not at all, and the average number of people per household is decreasing, currently at 2.6 per household (2011 census statistics).
In the major capital cities there is a growing popularity in apartment living to have proximity to transport, shops, services, employment, café's and entertainment. These lifestyle essentials are often higher on the priority list for many young people than buying an affordable house in the suburbs. This has created a demand for more inner city living and is a great opportunity for investors to buy an affordable apartment to meet the demand from this younger demographic in major capital cities other than Sydney or Melbourne.
Rent for life or invest and build wealth?
Whilst it might appear that first home buyers are doomed to rent for life if they are priced out of the market in major capital cities, it does not have to be the case. In my experience choosing the pathway of building a property portfolio first can help achieve home ownership and wealth for the future. If the goalposts have changed, then we have to find another way to kick the successful goal and win the match.
Happy Investing!
............................................................................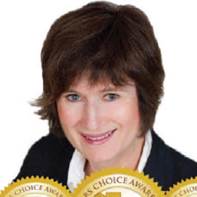 Lindy Lear is a successful property investor who had a late start into investing, yet she built a portfolio of eight properties in just three years. She is a qualified property advisor and general manager of Rocket Property Group, and she won the Reader's Choice Award in 2009, 2012 & 2013 for Property Investment Advisor of the Year. Lindy is passionate about helping others realise their goals through investing in property, and can be contacted on Ph: 1300 850 038 or visit www.rocketpropertygroup.com.au
To read more Expert Advice articles by Lindy, click here
Disclaimer: while due care is taken, the viewpoints expressed by contributors do not necessarily reflect the opinions of Your Investment Property.