Expert Advice with Lindy Lear. 05/12/2015
As a property investor with a sizeable portfolio I am very mindful of reducing risk. Insuring all my properties is essential to give me peace of mind as an investor. Most people insure their house, their possessions and their car against loss, and investors need to insure their investment properties as well. I read many comments in forums and Facebook where I see investors who understand the reasons behind building insurance, however they are a little confused about the Landlords Insurance.
To me you would need to be crazy not to have Landlords Insurance for your properties.
Building Insurance
Building Insurance covers your house as well as other structures on your property such as garages, sheds, fences and in-ground pools. If your house was damaged by fire or storm, your building policy would cover the cost to rebuild or repair. If your investment property is in a cyclone or flood prone area check that you are covered for damage, and you may need to pay a higher premium.
Apartments and townhouses are part of a strata-title or body corporate scheme, and have building insurance covered by strata or body corporate fees, so do not need individual building insurance. For a house it does pay to shop around for a quote and the more policies with the same insurance company, the more loyalty discount you will receive. No claim bonuses are available with some insurers and a higher excess paid will also lower your annual premium. If you live in your home then you would normally take out a home and contents insurance. For an investment property, your contents need to be covered in your Landlords Insurance policy.
Why Landlords Insurance is important
One of the reasons many people hesitate to invest is the fear of not having a tenant or that the tenant will trash the property. That is why having a Landlords Insurance (LLI) policy will give you peace of mind as it will cover you for tenant-related losses.
Loss of Rent
With LLI your property and contents are covered against damage or loss, especially rent default (eg tenant breaks a lease and vacates), where your rental income is protected even if the property is uninhabitable due to damage by tenants (called malicious damage).
Damage by tenants
However some tenants do damage that is not malicious, so you want to be covered for accidental and deliberate damage which is more than just wear and tear. Most policies only cover for malicious damage, but you need to shop around for accidental and deliberate damage cover to the building and the contents of your investment property by the tenant, or visitors or an unknown person. It is available, so carefully read the policies!
Contents cover
Covering the contents of your investment property is also very important. This may seem obvious if the property is furnished, but not so obvious if unfurnished. An example of damage caused to your contents by tenants, like drink spills on carpets can be covered. Many insurers may not cover these events, and very often, the bond won't be enough to cover the associated costs of repair. Most LLI policies only cover up to $10,000 of contents. Look for an insurer that has higher contents cover up to $60,000, giving more peace of mind.
Liability Cover
Another main reason to have LLI is to have liability cover for your tenant, and their visitors against accidents occurring in your property. Most insurers will cover liability up to $20M if you are sued.
Self-manage or use a property manager
Some insurers require a property manager to be covered under their policy and some only require a rental tenancy agreement if you are managing the property yourself. For me, having a property manager gives me a fully hands off investment and I am happy to pay the management fee for their experience and knowledge.
Summary
Reducing risk is one major part of investing in property. Having Building and Landlords Insurance for all your properties is essential. It does pay to shop around but I recommend not going for the cheapest quote, but for the policy that offers what you need to give you the most peace of mind.
I have found that having well located and well researched properties that are attractive to the target tenants in the area who are happy to pay a premium rent is the best way to have trouble free property investing and keep my insurance premiums low!
Please contact me if you have any queries lindy@rocketpropertygroup.com.au
............................................................................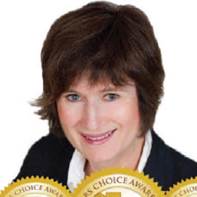 Lindy Lear is a successful property investor who had a late start into investing, yet she built a portfolio of eight properties in just three years. She is a qualified property advisor and general manager of Rocket Property Group, and she won the Reader's Choice Award in 2009, 2012 & 2013 for Property Investment Advisor of the Year. Lindy is passionate about helping others realise their goals through investing in property, and can be contacted on Ph: 1300 850 038 or visit www.rocketpropertygroup.com.au
To read more Expert Advice articles by Lindy, click here
Disclaimer: while due care is taken, the viewpoints expressed by contributors do not necessarily reflect the opinions of Your Investment Property.