What's ahead for our economy now that we're moving into a COVID normal world?
Well, last week in its quarterly statement on monetary policy the Reserve Bank of Australia gave its usual three scenarios.
If the upside scenario was achieved, Australia would experience a booming economy off the back of strong property price growth, surging household spending, a sustained global recovery, and maintained suppression of Covid.
The RBA forecasts this could lead to our unemployment levels being as low as 3.25% this time next year.
The RBA's more likely central scenario still has the economy roaring as borders reopen to tourists, workers, and students leading to strong economic growth and a decline in the jobless rate to about 4% in the middle of next year.
Even the RBA's downside scenario which could occur based on bad health outcomes and lingering uncertainty about the economy still looks pretty good.
Of course, this has the market commentators speculating on an interest rate rise and not surprisingly some are predicting falling property values. Again!
So is a rate rise on the cards and what would this do to our property markets at a time when soaring property prices are stretching affordability limits.
And what's happening to our property and rental markets?
These are some of the questions I'll be asking Dr Andrew Wilson, Australia's leading housing market economist and Chief economist of My Housing Market in this week's Property Insiders chat.
Are we going to get a pre-election economic boom?
Now that almost 80 per cent of Australians aged over 16 are fully vaccinated and restrictions on activity have been significantly eased, the RBA sees our economy recovering rapidly.
Their upgraded economic forecasts will set a buoyant environment in the lead up to the federal election we'll most likely be having in either March or May next year.
The RBA said that, with the economy now opening up, the "solid momentum" evident before the Delta outbreak was expected to resume.
"Consumer spending is already picking up, and will be supported by rising incomes as employment recovers, even as fiscal support for income is wound back.
"Strong growth in household wealth this year should add impetus to consumption. The household saving ratio has been high during lockdown periods, but is expected to return to around pre-pandemic levels over the next couple of years."
But what does all this mean for interest rates?
While inflation has picked up, it remains low in underlying terms.
Inflation pressures are also less than they are in many other countries, not least because of the only modest wages growth in Australia.
And importantly, the Board will not increase the cash rate until actual inflation is sustainably within the 2 to 3 per cent target range.
This will require the labour market to be tight enough to generate wages growth that is materially higher than it is currently. This is likely to take some time.
The Board is prepared to be patient, with the central forecast being for underlying inflation to be no higher than 2½ per cent at the end of 2023 and for only a gradual increase in wages growth.
With inflation at best just in the mid-range target at the end of 2023 but wages growth to remain subdued by comparison, this continues to confirm that 2024 – at the earliest – remains the current RBA expectation for the next increase in official rates.
Official rates were last increased in November 2010 – fully 11 years ago with average inflation over the previous year tracking at 2.9% and ABS average wages growing at a remarkable 3.4% courtesy of the mining boom.
By contrast, annual wages growth has averaged a record low of 1.5% over the past 12 months and is likely to be constrained by the recent lengthy lockdowns in NSW and VIC.
The opening of borders and the resumption of mass migration will also act to subdue wages growth.
With wages growth at record low levels and a spike in underlying inflation, the sobering prospect of falling real wages will only harden the clear resolve of the RBA and subdue irrational higher rate speculation – for now.
In the meantime, a number of our big banks have increased their fixed-rate home loan interest rates.
New job ads on SEEK rose 10.2% in October
This followed on from the strong 8.8% month-on-month rise in September.
Not surprisingly NSW, Victoria, and the ACT drove the result with those jurisdictions coming out of lockdown in the month.
This suggests labour demand is strong and should see the unemployment rate resume its pre-lockdown downward trend (after a little lag.)
Housing loan approvals fall on lockdown impacts.
New housing loan approvals fell 1.4% in September, driven by a 2.7% fall in owner-occupier approvals, which this month was almost entirely driven by Victoria given September was the first full month of lockdown. 
Investor approvals actually rose, up 1.4% month on month with investor activity now comprising 31.7% of the market, the highest share since April 2018.
Overall housing finance approvals excluding refinancing are still very high, up 35.5% year on year, and are 58.5% higher than pre-pandemic February 2020 levels.
Two events could potentially slow housing finance approvals into 2022.
APRA's increased serviceability buffer requiring banks to assess mortgage repayment more strictly
Expectations for rate hikes could dampen consumer confidence.
The biggest fall in building approvals in 21 years
Last week the headlines blared: "Building approvals have plummeted", but they are still up 12.8% on a year ago.
Sure approvals to build detached houses dropped 16.1% in September, the biggest monthly decline in 21 years, but this is not unexpected on the back of unwinding the homebuilder stimulus related housing activity and the Delta virus lockdown disruptions.
Rental Market Update
There is a chronic rental shortage emerging as rentals surge as vacancy rates, particularly for houses, are low and still falling.
While the beleaguered inner-city high-rise apartment market still has high vacancy rates, they are falling and will continue to fall as students and immigrants return to Australia.
Overall rents are rising, other than in Melbourne.
This week's auction results – another weekend of strong auction results.
Watch this week's Property Insider video as we discuss how most cities continue to record generally strong results for sellers.
Auction clearance rates typically ease over the concluding period of the spring selling season driven down by higher listings.
And this weekend with more properties coming on to the market for sale, auction clearance rates were down, but still strong in Sydney and Melbourne.
On the other hand, Brisbane delivered a booming clearance rate of 89.5%
Sydney Auction Market
Sydney recorded its lowest weekend clearance rate since the market was impacted by lockdowns in July, and the second-lowest for the year so far.
Sydney recorded a clearance rate of 76.1% at the weekend which was well below the previous weekend's 81% and also now remarkably below the 78.4% recorded over the same weekend last year.
The recent listing surge in the Sydney market continued at the weekend and contributed to the lower clearance rate with 994 homes auctioned, the highest November Saturday total for six years and well above the previous weekend's 887 and the 776 listed for the same weekend last year.
Melbourne Auction Market
The Melbourne weekend auction market fell away at the weekend following the previous weekend's Cup Holiday boomtime result, recording of slowest clearance rate for six weekends.
Melbourne reported a clearance rate of 76.5% on Saturday which is well below the previous weekend's 80.5%, but higher than the 73% recorded over the same weekend last year.
1095 homes were listed for auction at the weekend which was lower than the 1193 report it with the previous weekend. but well above the 480 auctions and over the same weekend last year.
..........................................................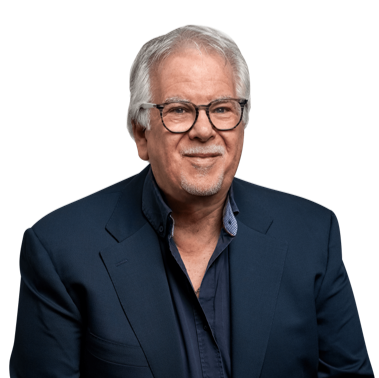 Michael Yardney is a director of Metropole Property Strategists, which creates wealth for its clients through independent, unbiased property advice and advocacy. He is a best-selling author, one of Australia's leading experts in wealth creation through property and writes the Property Update blog and hosts the popular Michael Yardney Podcast.
To read more articles by Michael Yardney, click here