It's the only Australian city which has suffered through four hard lockdowns during the COVID-19 pandemic.
But, despite the hurdles over the past 18 months, it has still managed to take the prize as the world's best city to work from home.
That's right. It's Melbourne.
And it's hardly too surprising given Melbourne is also home to the 'coolest' street in the world.
A new survey by on-demand housing platform Nestpick, which polled residents living in 75 cities across the world that were previously listed as 'most liveable' listed our 'garden city' as the best place in the globe to be working from home.
The work-from- anywhere index survey was based on three broad categories - costs & infrastructure, legislation & freedoms and liveability - which combined make them a good place to both relocate and work remotely from.
Melbourne ranked exceptionally well for remote working infrastructure, safety, freedom & rights, gender equality, minority equality, healthcare, culture & leisure and pollution with scores in each in the 90s out of 100 points.
However, Australia's low vaccination rates dragged the city's numbers down.
Since the COVID-19 pandemic continues to impact the liveability of many metropolises, the survey took note of the percentage of the populations that are fully vaccinated in each location, as well as those that had low infection rates.
But Melbourne isn't the only Australian city to make the list of the top places to work from home across the globe.
Sydney also took third spot, behind Dubai which came in second.
Sydney's leisure & culture, higher rental prices and higher cost of living saw it beaten to the top spot by its southern neighbour.
Is it any coincidence then that both Melbourne and Sydney are home to two of the world's coolest neighbourhoods?
It seems there are a few metrics that judge at least two of our major cities as some of the greatest on earth.
What other cities made the top of the list?
In fourth place was Tallinn in Estonia, while London rounded out the top five work-from-home cities.
Elsewhere in the top 10, Tokyo came in 6th place followed by Singapore, Glasgow, Montreal and then Berlin.
Interestingly, the poll also found Rio de Janeiro had the most affordable rental accommodation, Marrakesh was the best for internet speed and capacity while Istanbul was the best for remote worker infrastructure.
Here's the full top 20.
Top 20 global cities in Nestpick's work-anywhere index
| | | |
| --- | --- | --- |
| 1 | Melbourne | Australia |
| 2 | Dubai | UAE |
| 3 | Sydney | Australia |
| 4 | Tallinn | Estonia |
| 5 | London | UK |
| 6 | Tokyo | Japan |
| 7 | Singapore | Singapore |
| 8 | Glasgow | UK |
| 9 | Montreal | Canada |
| 10 | Berlin | Germany |
| 11 | Prague | Czechia |
| 12 | Toronto | Canada |
| 13 | Chicago | USA |
| 14 | Hong Kong | Hong Kong |
| 15 | Lisbon | Portugal |
| 16 | Cape Town | South Africa |
| 17 | Edinburgh | UK |
| 18 | Vienna | Austria |
| 19 | Los Angeles | USA |
| 20 | New York | USA |
Source: Nestpick
COVID-19 pandemic sees surge in work-from-home needs
Even before the pandemic, advances in technology and digital connectivity prompted many companies to adopt a work-from-anywhere policy, allowing employees to choose a living/working arrangement that suits them best, Nestpick explained.
"The COVID-19 pandemic has accelerated this trend rapidly over the last 12 months, however, very few countries have enacted legislation designed to attract foreign-employed workers," Nestpick said.
"Instead, they only offer visas to those who take jobs on location, therefore missing the opportunity to bring high-wage earners to their cities without the need to generate new jobs."
"The last year has really proved to many companies that remote-working is not only a possibility, but actually something that can be beneficial to everyone involved. The technology has been available for a while now, but it's taken seeing it in practice for the idea to really take hold," Omer Kucukdere, Founder and CEO at Nestpick, said.
Work from home sees rise in the '20-minute neighbourhood'
The accelerated trend for people to work from home also supports what we're seeing in the property market - the rise of the 20-minute neighbourhood.
Last year offices were shut, lockdowns were in place and now people are likely to continue working flexible rosters and working at home more than ever.
This means gone are the days where our 'home' was simply the place we rest our heads and enjoy some down time between work and our social lives – the coronavirus social distancing has put an end to life as we once knew it.
If social distancing and the Covid-19 environment has taught us anything, it has taught us the importance of the neighbourhood we live in.
If you can leave your home and be in walking distance of, or a short trip to, a great shopping strip, your favourite coffee shop, amenities, the beach, a great park, the recently implemented coronavirus restrictions might seem a little more palatable than if you had none of that on your doorstep.
And as a result, these are the type of neighbourhoods that investors and wannabe homeowners are flocking to.
..........................................................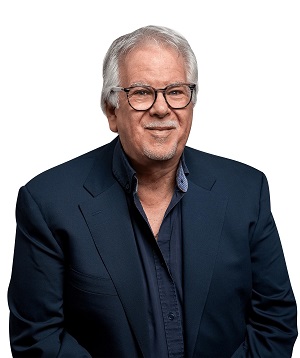 Michael Yardney is CEO of Metropole Property Strategists, which creates wealth for its clients through independent, unbiased property advice and advocacy. He is a best-selling author, one of Australia's leading experts in wealth creation through property and writes the Property Update blog.
To read more articles by Michael Yardney, click here