What will Brisbane's best performing suburbs be as we head into 2022?
It is usually this time of year a host of property commentators reveal their top picks.
I do not usually buy into it too much, after all you know what they say about opinions.
But this year, I felt compelled to comment as I could see some holes in their analysis.
One suburb caught my attention as it appears to be on everyone's radar – well everyone other than ours.
I feel it has the potential to be a major trap for many uneducated investors and wanted to provide a level of perspective.
You see the big picture looks bright, however when you get into the detail it does not stack up for mine.
So, lets break that down and look at a few other suburbs we see huge potential in.
Here are my thoughts;
Woolloongabba
Probably the most talked about suburb and on almost every commentators list of suburbs to buy in.
From a macro level it is easy to see why.
You have the large expansion and upgrading of the GABBA precinct, an underground subway system in cross-river rail and large-scale development predicted.
All this within a short walk!
But I have explained before why it is so important to understand the difference between physical growth vs. capital growth.
Once you start to understand the suburb from a micro perspective, some things do not add up.
Firstly, understanding the demographics for any suburb is critical.
Woolloongabba is predominantly skewed towards investors, with around two thirds of the suburb renting.
While most inner-city suburbs will often reflect lower owner occupier rates, this is well below what we would look for.
You will always see homeowner dominated suburbs far outperform investor driven markets.
I always believe that investors buy with their calculator and will never pay too much, whereas home buyers buy with the hearts and think nothing of paying $50,000 more.
Adding to that, more than two thirds are single and aged from 20 to 39.
We would prefer to target more mature couples in or past family formation stage with higher incomes and savings rates.
Zoning is another issue in this area, and we will no doubt see many, many more large, high rise apartment complexes come out of the ground in the next decade.
This location has had oversupply issues in the past and I do not see that changing over the next decade.
It will also mean the suburb will get incredibly built up, busy and congested.
Dutton Park - A Better Option
Our advice is to move along to the next suburb of Dutton Park.
This suburb will also benefit from all over the macro factors that many believe gives Woolloongabba the edge.
In addition, it has two additional rail stops that will link with the cross-river rail, as well as considerably more green space.
But perhaps the biggest draw card for this suburb moving forward is the new Dutton Park Secondary School.
We have provided Proof recently showing higher demand for school catchments is driving property prices.
I have spoken to sales agents in the area that are already seeing buyers positioning themselves for their child's education.
This will also see the suburb step up a level in terms of gentrification as the suburb is set to receive a new lease of life.
Even for apartment buyers looking in the inner city it makes much more sense.
Stick to smaller boutique complexes with good land components and something different like a large balcony, a courtyard or extra off-street parking.
Stafford
 Stafford is a suburb really starting to gentrify and is seeing the benefit from the ripple effect.
Thought of as a poor cousin to nearby inner-city suburbs, it is not becoming a lot more affordable and highly desirable form the next generation of owner occupiers heading into family formation and price out of the more expensive inner ring.
The more elevated pockets are fast becoming highly sought after for the outlook and potential city views.
With no character restrictions in place many are attracted by the knock down rebuild option inner city suburbs may not present due to character restrictions.
Mount Gravatt
This is a suburb that has ticked all the boxes for a long time.
The heart of Mount Gravatt is fast becoming a mini city and access to the Gold Coast and CBD and is a stone's throw away.
It has a mammoth shopping precinct and the need or desire to head into the CBD diminishes.
Focus on the more elevated areas and ensure you steer clear of potential zoning issues and head to the residential zoned streets with good schools, walkability, transport and green space.
The Brisbane Metro will only be the icing on the cake when it heads out this way in the next few years.
..........................................................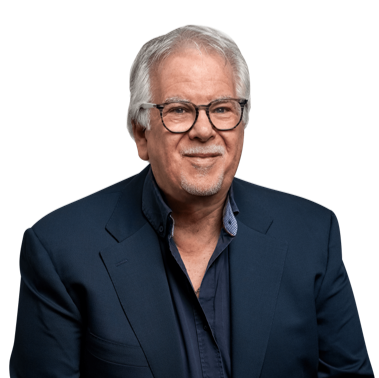 Michael Yardney is a director of Metropole Property Strategists, which creates wealth for its clients through independent, unbiased property advice and advocacy. He is a best-selling author, one of Australia's leading experts in wealth creation through property and writes the Property Update blog and hosts the popular Michael Yardney Podcast.
To read more articles by Michael Yardney, click here