Expert Advice with Michael Yardney. 16/08/2017
In this podcast, I answer the frequently asked question of how many properties do I need to retire.
This just may be the wrong question because the number of properties you need before quitting your job depends on your assets value and how hard your money is working.
To become financially independent you need to build a cash machine by growing a substantial asset base of high growth properties. These are the steps you take.
1. Build your asset base
2. Transition to lower loan to value ratios
3. Start living off your property portfolio
In my mindset moment, I chat with best-selling author Tom Corley about a study that concluded that we are hardwired to be miserable.
Listen to the podcast now:-
Today's discussion includes:
• How many properties you need to retire
• Calculating how big an asset base you require to get the income you need to live off your property portfolio
• How to create a cash machine with your properties
• Having the right finance strategy
• Having an asset protection plan to see you through the ups and downs
• Following a known, proven and trusted property investment strategy
Mindset Message: We are always striving to improve and better ourselves.
• If human beings are going to be successful, we can't be happy all the time or we won't push ourselves to achieve more.
Links and resources:
..........................................................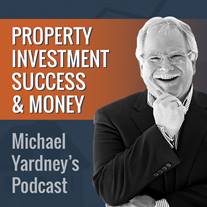 Michael Yardney is a director of Metropole Property Strategists, which creates wealth for its clients through independent, unbiased property advice and advocacy. He is a best-selling author, one of Australia's leading experts in wealth creation through property. In addition to the Property Investment Success & Money Podcast, he also writes the Property Update blog.

To hear more podcasts and read more articles by Michael Yardney, click here

Disclaimer: while due care is taken, the viewpoints expressed by contributors do not necessarily reflect the opinions of Your Investment Property.