Our property markets have been surging this year with double digit growth in sight for all our capital cities.
And now that more Australians feel secure about our economy in general, and their jobs in particular, this will only place more impetus under our markets.
I recently heard someone suggest our housing markets are on a Mexican wave.
You know… like what happens at the cricket or football when they used to allow people to go to the MCG.
One person starts and another joins until the whole crowd has their hands in the air and the circular intensity builds and builds.
And this is showing itself as FOMO (fear of missing out) - when homebuyers and investors are scared the market is running away from them.
They feel they must get into the market and this is showing with even secondary properties selling well above their vendor's expectations.
Normally at the beginning of the property cycle there is a flight to quality – people remember the type of properties that held their values well during the downturn and avoid secondary properties.
But currently I'm seeing some homes buyers so worried the market is going to pass them by that they're compromising their selection criteria just to get into this market.
Unfortunately, we've seen how do you send up when the market eventually slows down, and it's not always a pretty sight.
This chart explains why there is so much FOMO in the market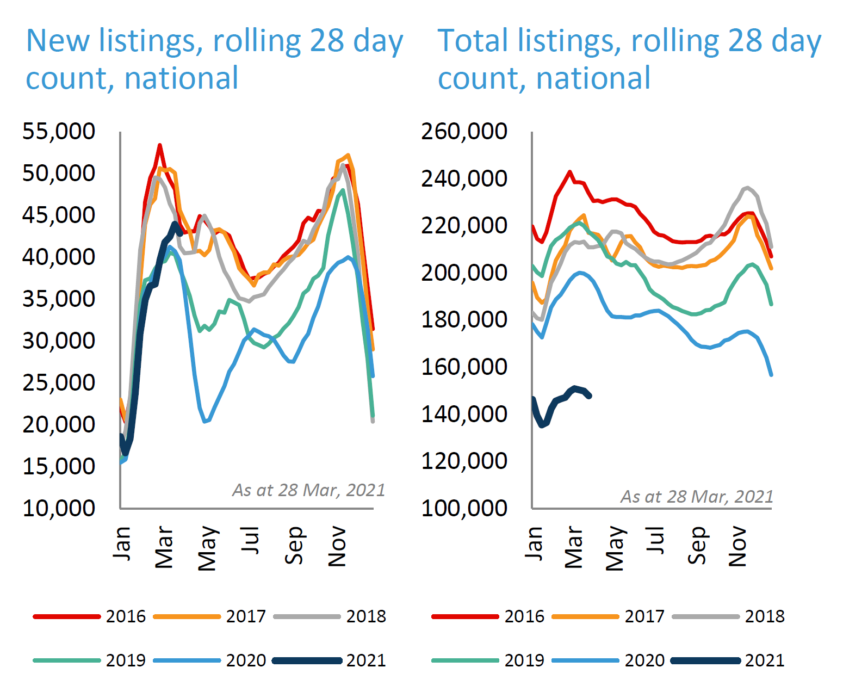 Source: CoreLogic
The strength in our housing markets is underpinned by a disconnect between supply and demand. Just look at the charts above.
Corelogic report national total listings – the stock of properties for sale on the market - over the four weeks to the end of March show were 25.5 per cent below the five-year average.
This is because buyer demand is so intense that it is outstripping the ability of sellers to put their properties on the market.
The ratio of sales to new listings is tracking at around 1.1, implying for every new listing added to the market, 1.1 homes are sold.
This in turn keeps the overall inventory levels low, fuelling a sense of FOMO amongst buyers.
Don't get caught out
I can understand why buyers are concerned with the markets running away so quickly.
Especially first home buyers who are not bringing a "trade in" to the market.
However, established homebuyers are also usually sellers and will benefit as the value of their existing home increases.
So don't get caught out and make some of these mistakes I'm seeing buyers make because of FOMO
Compromising on Location – desperate to get into a particular suburb, some buyers are now look at buying on or too close to main roads or train lines or flood prone areas, rather than buying in an adjoining suburb they can afford.
Overspending - FOMO is causing some buyers to taking financial risks by exceeding their budgets or spending their last cent to get into this market and they have nothing left over for the inevitable expenses that occur when moving home.
Avoiding Due Diligence – in a rush to beat the competition, some buyers are waiving cooling off periods or not conducting essential building and pest inspections or strata searches.
Ignoring Repairs and Defects – other buyers are biting off more than they can chew and end up purchasing properties with structural issues that are likely to lead to problems they should have avoided, and potential huge repair bills.
Buying off the Plan – despite knowing new and off the plan apartments make poor investments, some buyers are hoping the market continues to rise to cover the premium they paid for buying this type of secondary property.
This is a great time to remember the quote from Rod Warren Buffett – "Wealth is the transfer of money from the impatient to the patient."
..........................................................
Michael Yardney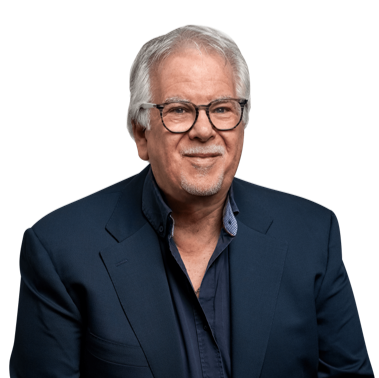 is CEO of Metropole Property Strategists, which creates wealth for its clients through independent, unbiased property advice and advocacy. He is a best-selling author, one of Australia's leading experts in wealth creation through property and writes the Property Update blog.
To read more articles by Michael Yardney, click here