What lies ahead for our property markets now that our 2 biggest cities are working their way out of lockdown?
Almost anyone who owns real estate would give their second garage to know the answer to that as they're currently receiving mixed messages.
On the one hand, 2 of our big banks have upped their forecasts for property prices for the rest of this year as well as for 2022.
On the other hand, our financial regulator APRA seems intent to slow our markets down.
So, I'm keen to hear the views of Dr. Andrew Wilson, Australia's leading housing market economist and Chief economist of My Housing Market what's happening in our markets.
Booming Sydney Housing Market surges out of lockdown
The hot Sydney housing market has surged over the past month following the easing of lockdown restrictions, with waves of buyers and sellers now engaging Australia's strongest and highest-priced capital city.
Sydney houses are selling like hotcakes with the average time on the market falling to just 23 days over the past month – the lowest monthly result for the year and well below the 27.6% reported during the lockdown over August.
Sydney also enjoys the fastest-selling housing market of all the state capitals and is well ahead of Melbourne's 28.5 average days on market.
All Sydney regions have recorded sharp declines in the average time it takes to sell a house since lockdown restrictions eased.
The top performance of the northern Beaches was just 18.5 average days on market, closely followed by the city and east at 18.9% days on market, the lower Northshore 20.4 and up on Northshore 20.7.
Sydney's fastest-selling suburbs over the month with a minimum of 10 reported house sales are led by:
Seaforth with an average of just 11.4 days to sell, followed by neighbouring…
Allambie Heights 12.1,
Glenwood and Botany each 15.3,
Dover Heights 16,
Oyster Bay and French's Forest each 16.4,
Roselle 16.7,
Paddington 17 and
Five Docks with 17.1 average days on market before selling.
Record buyer competition for Sydney houses will be tested over the coming weeks with a surge of post lockdown listings set to hit the market.
New listings in Sydney have remarkably increased by 30.3% since the beginning of October to clearly the highest weekly totals of the year – with nearly 7,000 extra homes for sale hitting the market.
Hungry buyers are now set to take advantage of significantly more choices in the Sydney housing market.
And the prospect of increased lending restrictions over coming weeks will motivate buyers to get him before home loans likely become harder to secure – and more expensive.
RBA's minutes emphasise Australia is further from its goals on wages and inflation than offshore, will lag the hike cycle
The RBA October Minutes expanded a little more on why the RBA thinks Australia's wage and inflation experience is quite different from other countries.
This comes in the context of markets having brought forward RBA rate hike pricing following moves offshore with a full rate hike now priced by August 2022 and 50bps of hikes priced by the end of 2022 against the RBA's most recent guidance of not seeing the conditions for a hike until 2024, though the moves also appear to have been exacerbated by a lack of liquidity.
The 2024 guidance was again re-stated in the Minutes, as it was in the post-Meeting Statement "The central scenario for the economy is that this condition will not be met before 2024".
Payroll jobs stabilise in September ahead of re-opening
We know unemployment crept up a little over the last couple of months and the participation rate dropped, of course, this is not surprising considering at the two biggest economies Melbourne and Sydney were lockdowns, but now there are positive signs for our job market.
Weekly ABS payroll jobs rose 0.2% in the fortnight to 25 September 2021, a tentative sign that the large decline in jobs associated with lockdowns has come to an end. Payroll jobs should start to rebound sharply starting from mid-October given the lifting of stay-at-home orders in NSW, VIC, and the ACT.
This week's auction results – another weekend of strong auction results.
Watch this week's Property Insider video as we discuss how most cities continue to record generally strong results for sellers.
Sydney Auction Market
Sydney's auction market is down to a three-month low as listings surge.
Sydney's weekend auction market was sharply lower on Saturday continuing the declining trend of recent weekends.
Sydney recorded a clearance rate of 77% at the weekend which was well below the previous weekend's 83.6% and also lower than the 78.8% recorded over the same weekend last year.
Sydney auction clearance rate fell below 80% for the first time in 12 weeks.
Higher auction numbers over recent weekends are impacting clearance rates, providing more choice for buyers.
721 homes were listed for auction at the weekend which was higher than the previous weekend's 677 and well above the 637 auctions over the same weekend last year.
The following chart from Dr. Andrew Wilson shows the Sydney auction clearance trend:
Melbourne Auction Market.
The following chart from Dr. Andrew Wilson shows the Melbourne auction clearance trend:
Melbourne now back to the Boom
The Melbourne weekend auction market reported its first boomtime clearance rate since May as buyers and sellers roar back following the end of the local lockdown
Melbourne recorded a clearance rate of 80.4% on Saturday which was higher than the previous weekend's 77% and well ahead of the 66.9% recorded over the same weekend last year.
994 homes were listed for auction at the weekend which was similar to the 993 reported over the previous weekend and significantly above the 304 auctions over the same weekend last year.
..........................................................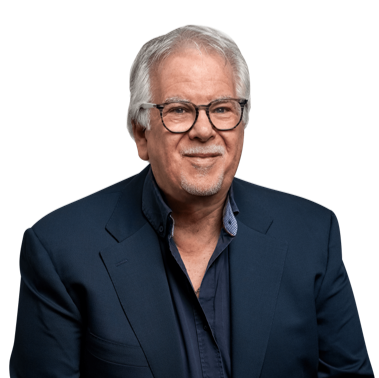 Michael Yardney is a director of Metropole Property Strategists, which creates wealth for its clients through independent, unbiased property advice and advocacy. He is a best-selling author, one of Australia's leading experts in wealth creation through property and writes the Property Update blog and hosts the popular Michael Yardney Podcast.
To read more articles by Michael Yardney, click here