Five out of 8 Australian capital cities are likely to produce double-digit house price growth in the 2021 calendar year while forty (40) or more non-capital city locations will crack 20 percent capital growth over this 12-month block.
The history books will show that an Australian property boom commenced in Q3 2019 and, with the exception of 'pause' being pressed for Q2 2020, it continued for a few years.
2021 has the best set of national real estate conditions since the turn of this century.
"All things being equal, Australia has just commenced an era of accelerated rates of home ownership and wealth creation, in a manner not seen since the 5-years ending 2005," said Propertyology Head of research, Simon Pressley.
As originally forecast by Propertyology before all of the crazy stuff started in late-March, buyer activity strengthened as soon as people were permitted out of their Covid-cocoons.
"The widespread property boom that we are predicting is consistent with Propertyology's commentary throughout the last 12-months. In addition to always disagreeing with the forecasts of doom, Propertyology is the only firm in Australia that has maintained a boom forecast throughout the unprecedented year that 2020 was," said Mr Pressley.
The well-respected national buyer's agency and property research firm lists three (3) key caveats for 2021 predictions are that a) an individual location experiences nothing more severe than a 1-month Stage 3 lockdown during 2021, b) that residents are permitted to cross state borders, and c) that it doesn't become any harder for responsible borrowers to acquire credit.
Propertyology's Predictions For 2021
> 10 percent rent growth: predominantly in non-capital city locations (lots of them)
> 20 percent house price growth: more than 40x regional locations
> 15 percent house price growth: Perth, Canberra, Adelaide and Hobart
10 to 15 percent house price growth: Brisbane
5 to 10 percent house price growth: Darwin and Sydney
< 5 percent house price growth: Melbourne (a solid Q1 2021, then softening)
Problematic: Apartment values in every major city (exc Hobart)
Vulnerable: Melbourne and Sydney have several challenges [refer here]
Propertyology believes that the biggest real estate story of 2021 will be sharply rising rents and extreme difficulties finding a property to rent.
"While rental conditions are soft in Sydney and Melbourne, the biggest ever rental boom in living memory is already unfolding across the rest of Australia," said the 3-time Australian Buyer's Agent of the Year.
"Improved availability of credit, cheap credit, and low housing supply will be the rising tides to lift all ships however, we remain very concerned about what impact the 113-day hard lockdown might have on Melbourne's property market," said Mr Pressley.
It is highly likely that Melbourne apartment values will remain under water for some years. More broadly for Melbourne's property market, there are four key metrics which Propertyology is monitoring most and we'll have a clearer picture around Easter time.
Perth has potential to be Australia's best performed capital city property market over the next couple of years, and 20 percent growth in 2021 is not out of the question. That said, Propertyology has made a conscious decision to avoid this market because of risks associated with its distinct lack of economic diversity and unhealthy reliance on China for circa 50 percent of the state's income.
Propertyology said that, whilst COVID-19 has created much change in everyone's lives, most of that change relates to lifestyle, not property market fundamentals.
"To be completely frank, banks and economists have never had an intimate understanding of the mechanics of property markets. They proved that again with enormous doomsday forecasts when the germ arrived on Australian shores," said Mr Pressley.
"Contrary to the opinions of a cast of thousands, population growth has always played a relatively small role in property price growth. The long list of factors which influence demand for housing 100 percent of Australia's current population have significantly greater influence than the national population not growing by an extra 1 percent due to international border closures."
Mr Pressley said "Property is shelter, an essential commodity, not an 'index' on a bean-counter's computer screen. It is a fact that Australia had a national shortage of shelter available for sale and for rent immediately before COVID-19. A germ is not capable of creating more shelter."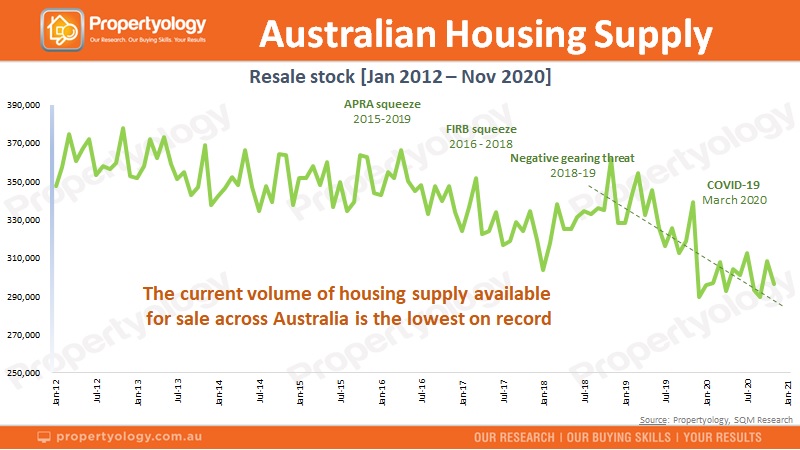 According to Propertyology, the various policy initiatives by governments and financial regulators in response to COVId-19 should surprise no one.
"Whether in response to a war, a financial crisis or a health pandemic, responsible and well-managed governments always respond to a crisis with initiatives that stimulate an economy, create jobs and community confidence, and support aspirations with responsible credit supply."
Propertyology are national buyer's agents and Australia's premier property market analyst. Every capital city and every non-capital city, Propertyology analyse fundamentals in every market, every day. They use this valuable research to help everyday Aussies to invest in strategically-chosen locations (literally) all over Australia.
To organise an interview with Simon Pressley, please contact him directly on mobile 0417 634096 or simon@propertyology.com.au
......................................................................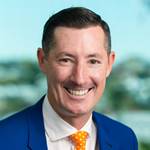 Simon Pressley is Head of Property Market Research and Managing Director at Propertyology.
Propertyology is a national property market researcher and buyer's agency, helping everyday people to invest in strategically-chosen locations all over Australia. The multi-award-winning firm's success includes being a finalist in the 2017 Telstra Business Awards and 2018 winner of Buyer's Agency of the Year in REIQ Awards For Excellence.
Disclaimer: while due care is taken, the viewpoints expressed by contributors do not necessarily reflect the opinions of Your Investment Property.