Expert Advice with Simon Pressley 13/06/2018
The enormous unrealised opportunity for Queensland continues to be the tourism sector. Australia's tourism boom started 5 years ago, the Sunshine State has more tourism attractions than any other state, but there's no tourism plan, there's been limited investment in tourism-related projects, and there's no marketing strategy. Asia's middle class are waving out the window of the plane as they fly right past enroute to other states. Overseas visitor numbers for the year ending March 2018 again show Queensland's growth of 6.2% to be lagging well behind Tasmania (35.7%), Canberra (24.8%), South Australia (14.2%), Victoria (8.5%) and NSW (8.3%).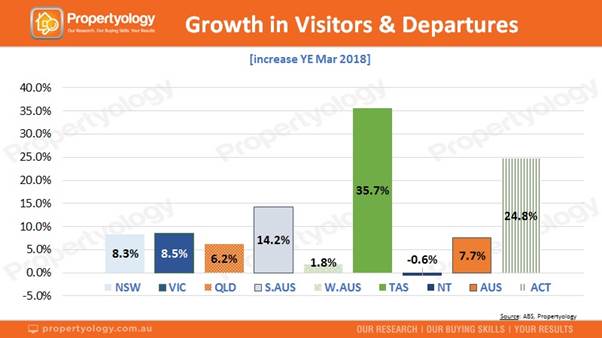 The structure of Queensland's first home owner grant is a slap in the face for all wannabe first-time Queensland home owners. For several years now, Propertyology has advocated for all state governments to stop pretending that they care about first home buyers while limiting grants to the purchase of brand new properties. If the government genuinely wants to help a Queensland first home buyer, set aside the grant and let the buyer make their own choice from the 2 million dwellings in Queensland. By saying the grant is only available for brand new properties limits the buyer's choice to only 2.5% of Queensland's dwelling stock. Let's be honest, the policy is nothing more than a sales tool to help the construction industry off-load their products.
NSW, VIC and Tasmania have already enjoyed multiple years of strong economic development. With tourism, agriculture, mining (now rebounding), and construction as the backbone of the Queensland economy, it has long had the foundation for boom times but there's been no clear vision, no plan, no action. Property market performances are a reflection of economic performance. The last time that Brisbane saw double-digit price growth was in 2007. Coincidentally, that's the same year that the founder of Queensland's 'Smart State' tagline, Peter Beattie, retired from politics. Queenslanders are bloody sick of waiting for our time in the sun again!
The $1.5 billion budget surplus for 2017/18 is welcome positive news for QLD's P&L, even if the lion's share of that came directly from the pot-luck of increased royalties from rising coal and gas prices
The Queensland government's decision to increase state debt (already the highest in Australia) by a further $13.6 billion is reckless. Propertyology wholeheartedly agrees with the need to invest heavily in new infrastructure but not through debt. NSW has already established the perfect funding template for other states to follow - targeted asset sales.
$11 billion per year over the next 4 years for capital works projects sounds like a big figure but there's nothing that jumps off the page and screams out "major economic growth". While the Second Range Crossing (Toowoomba) and Cross River Rail (Brisbane) projects are important infrastructure projects, they are old news and will barely replace the jobs from recently completed projects like Legacy Way tunnel and Moreton Bay Rail link.
......................................................................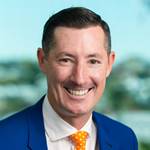 Simon Pressley is Head of Property Market Research and Managing Director at Propertyology.
Propertyology is a national property market researcher and buyer's agency, helping everyday people to invest in strategically-chosen locations all over Australia. The multi-award-winning firm's success includes being a finalist in the 2017 Telstra Business Awards and 2018 winner of Buyer's Agency of the Year in REIQ Awards For Excellence.
Disclaimer: while due care is taken, the viewpoints expressed by contributors do not necessarily reflect the opinions of Your Investment Property.