Expert Advice with Simon Pressley 28/11/2018
As someone who had never been to Tasmania until 2013, I've become an unapologetic raving fan of the state for it's beauty, food experiences, and (of course) the remarkable turnaround of its economy and property markets.
An unemployment rate which was 2.5 percent higher than the national average, zero vision or entrepreneurial spirit, local confidence in the toilet, people leaving the state in droves, and flatline property markets – that was Tasmania in 2014. Four years on, all of this has been tipped on its head. It would have to be the best economic success story that Australia has seen for a generation!
If ever there was a poster child to show the world how to really maximise opportunities from the phenomenon known as the 'Asian Century' it is Tasmania. Tourism, education, agriculture and advanced manufacturing continue to go from strength to strength. The most recent ABS data shows Tasmania leading Australia in wage growth and second (to Victoria) in retail trade.
Visitor volumes and expenditure are completely off the charts. Just outstanding! Right across the state, a range of new and upgraded tourism projects are indicative of Tasmanian's transformation. There's also airport expansions in Hobart and Launceston and unprecedented investment in universities, hospitals and new hotels. Agriculture and beverage products are arguably the highest quality in the world and in extremely high demand. Job vacancies just keep rising.
I've included three charts. The first, wage growth, demonstrates how strong the Tassie economy has become. The second puts the strength of Tassie property markets into context with capital cities. The third chart says it all, as residents from the mainland are increasingly becoming aware of Tassie's amazing lifestyle and are relocating to take advantage of affordable housing and employment opportunities. Interstate migration volumes are now the strongest they've been in 14 years and are likely to get even better.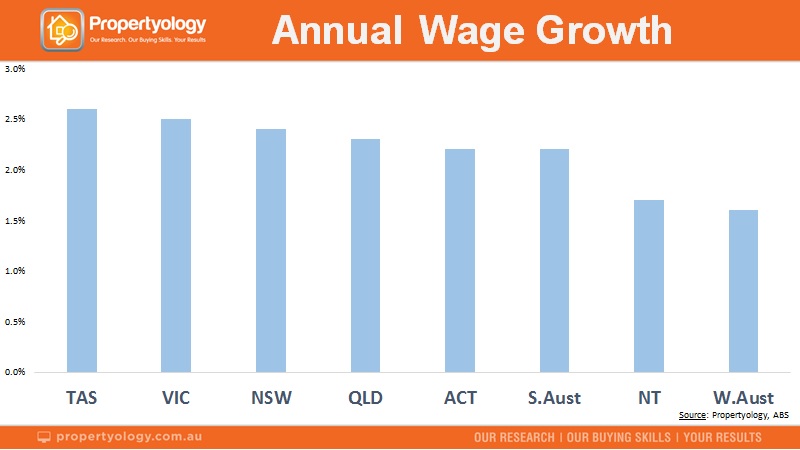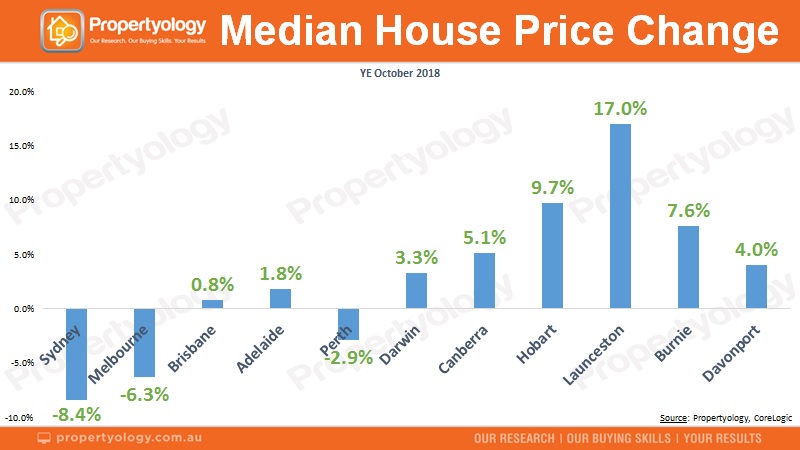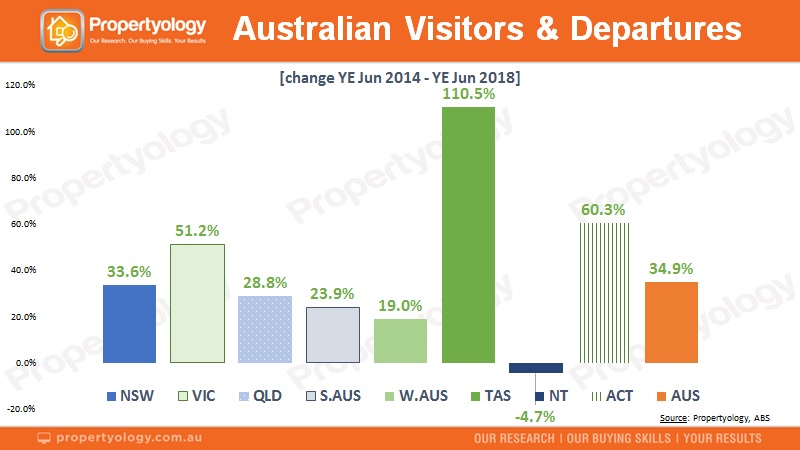 Housing supply has been tight for several years. Much of the increased demand in recent years has been driven by owner-occupiers, not investors. But the popularity of AirBNB has added immense pressure to rental stock, such that Hobart's vacancy rate has been at an all-time Australian capital city record low for about 18 months. Rents have increased by 25 per cent. Building approval volumes have increased but not sufficient enough.
Property markets in regional Tasmania have also taken off. Launceston produced 17 per cent price growth over the last 12 months and is currently the strongest market in all of Australia. Burnie and Devonport have now also entered their growth cycles. Vacancy rates are tightening. The state's energy is electric!
All of this economic success is reflected in strong property markets across the state. Hobart's growth cycle commenced mid-2015 and (so far) equates to a smidge over 60 per cent price growth. There's a dire shortage of properties for sale, they are still selling within 10 days or less, housing is still affordable, local confidence is high, and there's no sign of over-supply in sight, which is why Propertyology expects 2019 to be another strong year.
......................................................................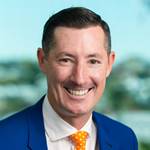 Simon Pressley is Head of Property Market Research and Managing Director at Propertyology.
Propertyology is a national property market researcher and buyer's agency, helping everyday people to invest in strategically-chosen locations all over Australia. The multi-award-winning firm's success includes being a finalist in the 2017 Telstra Business Awards and 2018 winner of Buyer's Agency of the Year in REIQ Awards For Excellence.
Disclaimer: while due care is taken, the viewpoints expressed by contributors do not necessarily reflect the opinions of Your Investment Property.