Amidst this unprecedented year of disruption and change, a beautiful legacy of the health pandemic will be that many people's dream of living in an idyllic location will become reality well ahead of what once probably seemed possible.
Instead of where one lives being determined by where one works, there is a shift well underway with people choosing to live in a location that they truly love while bringing their job with them.
According to respected property market analysts and national buyer's agency Propertyology, locations that offer foodie cultures, beautiful winery regions, sea changes, and many amazing inland wonders will enjoy considerable increased housing demand for many years to come.
The work-from-home phenomenon is a structural change which already has a tight grip on Australian real estate.
Propertyology believe that when Australians complete the next Census survey on 10 August 2021, the percentage of the national workforce permanently working from home will be significantly more than the 4.7 percent in August 2016.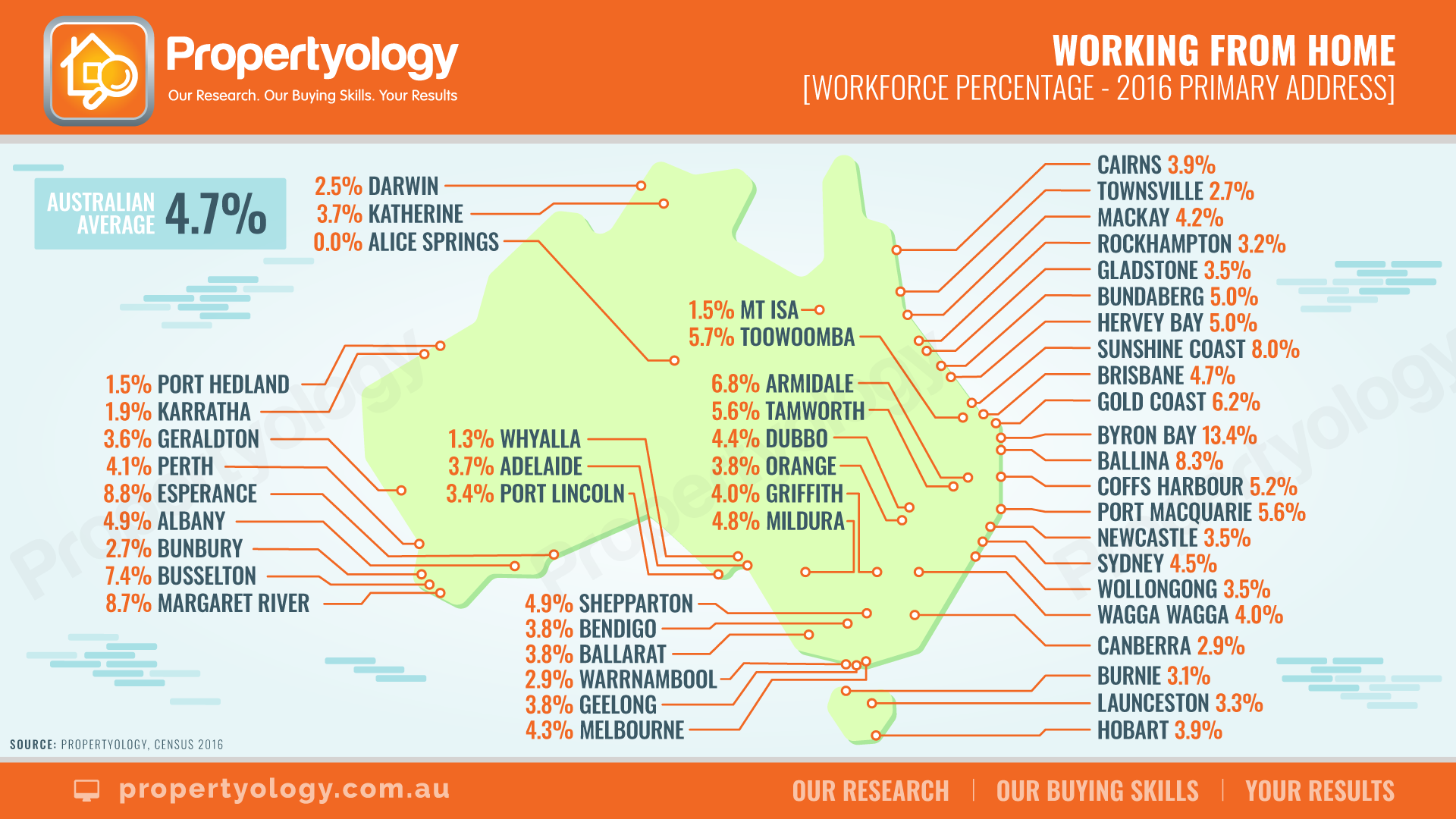 Over the last 6-months, literally millions of knowledge-based employees have had plenty of practice at working-from-home (WFH) due to pandemic restrictions.
"Imagine if Australia's total WFH workforce increased to just 10 percent. That would mean that, in a country with 10.5 million households, 1.3 million people would be earning their income with 'home' being their workplace," said Propertyology Head of Research, Simon Pressley.
Those who try WFH quickly discover they have an extra ten to fifteen hours per week from not having to commute to work. From a productivity perspective, it is akin to adding an extra day per week to your life. Huge!
Pressley concedes that it is not for everyone, but some will adopt it as their new normal.
"Some will go one-step further and move town to do it from their dream location. Some have already done it!"
Propertyology describes Byron Bay as Australia's best community protype to have already adopted a work-from-home demographic.
"A significant 13.4 percent of Byron's workforce nominated 'home' as their primary work address at the 2016 Census. That is 3-times the national average of 4.7 percent," said Mr Pressley.
In addition to offering a lifestyle that dreams are made of, Byron is also very accessible for the occasional face-to-face meeting in the big-smoke. Brisbane (2-hours) and Gold Coast (1-hour) are an easy drive up the highway while the nearby Ballina-Byron airport has daily flights to other major cities.
"It's no coincidence that Byron's airport passenger volumes have exploded over the last 20-years. The airport ranking has significantly improved from being Australia's 40th biggest carrier in 1993-94 to 17th in 2019-20." [below chart]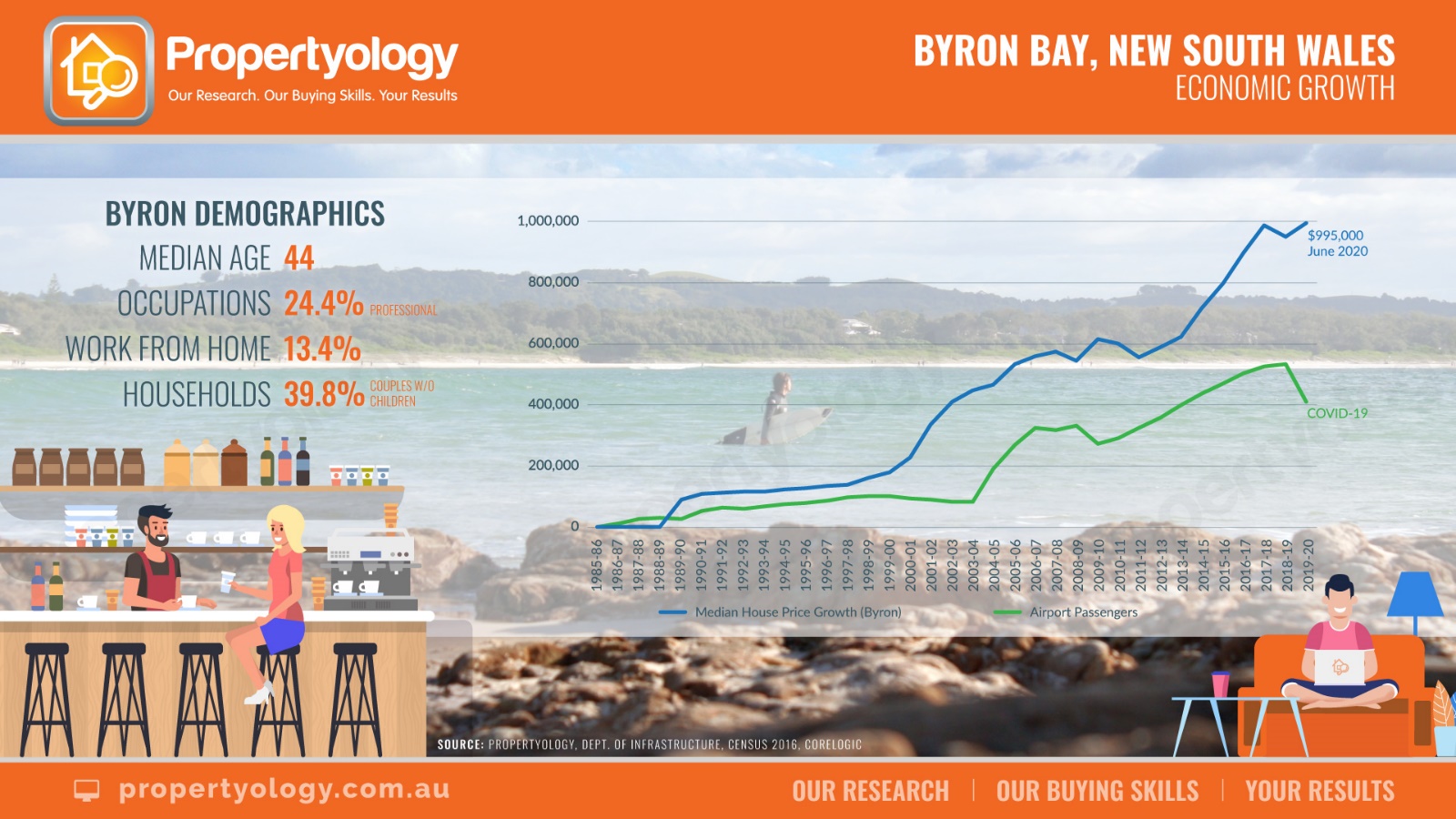 In addition to having one of the largest WFH workforces in the country, Australia's 73rd biggest town (population 35,000) has the highest median house price in the country ($995,000 in June 2020).
"Over the last 20-years, no Australian location, capital city or region, had a higher average annual rate of capital growth than Byron. One shouldn't underestimate the role that work-from-home played in this outcome," Pressley said.
Pressley says it is anyone's guess what the WFH population might grow to, but the scope is considerable.
"It is a logical conclusion. The pandemic restrictions have encouraged people to review life's priorities. A segment of our population will embrace technology to enhance their lifestyle."
To illustrate the potential, Propertyology points out that 46 percent of Australia's workforce of 13 million people fall within the categories of professionals, managers and clerical assistance.
"Examples of roles that can comfortably service their customers no matter where they live include lawyers, accountants, journalists, mortgage brokers, call-centre operators, engineers, marketing consultants, web designers, analysts, and graphic designers. After trialling it ourselves during the national lockdown, Propertyology is now doing it permanently."
"On a daily basis and in numerous different locations across multiple states, our buyer's agents are seeing first-hand evidence of the WFH phenomenon already contributing to both capital growth and rental growth," said Mr Pressley.
Locations with WFH credentials
"A beautiful gift created by the societal circuit-breaker known as Covid-19 will be the evolution of a bunch of 'alternative Byron Bays' across Australia", said Pressley.
Pressley believes that key location criteria are relaxed lifestyles and 2-hour access to capital cities, by road, rail or air.
"Lifestyle is a subjective thing but think about the things that holidays are planned around. Surfing, bushwalking, village life, a stroll along the beach, looking out over rolling hills and wineries, foodie cultures, mountain biking. Living the dream."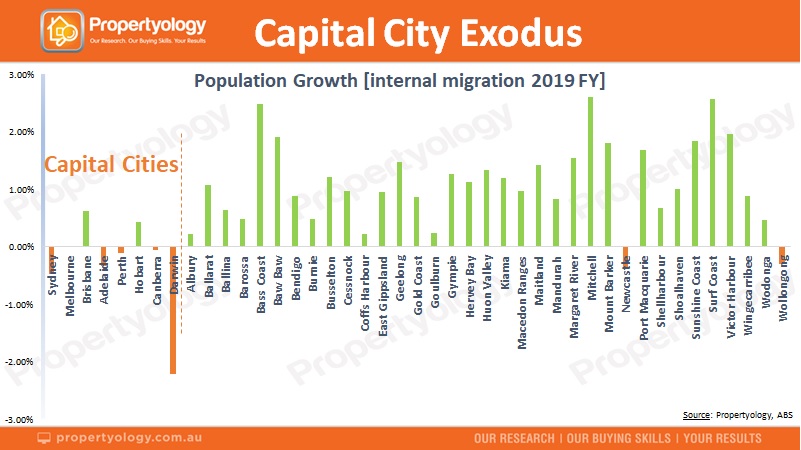 Pressley said that, unless you're living under a rock, it's crystal clear to see that there will be "a transference of housing demand away from congested and expensive capital cities and towards more relaxed parts of regional Australia."
In this new era of Regionalisation, Propertyology is anticipating that more than 100,000 (net) people will leave Melbourne and Sydney over the next 3-years.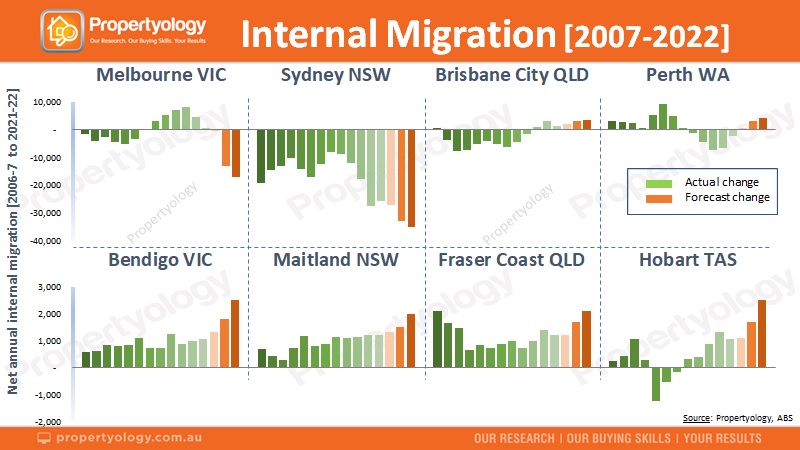 In addition to Byron Bay, the Australian locations that had the highest portion of WFH employers at the 2016 Census include but are not limited to:
Coastal locations: Surf Coast VIC (12.8 percent), Kiama NSW (11.4 percent), Noosa QLD (10.8 percent), Esperance WA (8.8 percent), Ballina NSW (8.3 percent), Bass Coast VIC (8 percent), Victor Harbour SA (6.9 percent)
Winery and foodie cultures: Adelaide Hills SA (13.8 percent), Macedon Ranges VIC (11.1 percent), Margaret River WA (8.7 percent), Mornington Peninsula VIC (8 percent)
Other inland wonders: Golden Plains VIC (16.9 percent), Scenic Rim QLD (12.3 percent), Maleny QLD (11.9 percent), Warragul VIC (9.2 percent), Armidale NSW (6.8 percent)
Other locations with WFH appeal include Orange, Cessnock and Albury (in NSW), Cairns, Townsville, Hervey Bay and Yeppoon (in QLD), Kingscliff and Batemans Bay (in NSW), Bendigo and Warrnambool (in VIC), Hobart and Launceston (in Tasmania), and Geraldton (in Western Australia).
......................................................................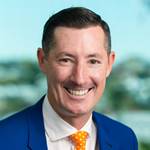 Simon Pressley is Head of Property Market Research and Managing Director at Propertyology.
Propertyology is a national property market researcher and buyer's agency, helping everyday people to invest in strategically-chosen locations all over Australia. The multi-award-winning firm's success includes being a finalist in the 2017 Telstra Business Awards and 2018 winner of Buyer's Agency of the Year in REIQ Awards For Excellence.
Disclaimer: while due care is taken, the viewpoints expressed by contributors do not necessarily reflect the opinions of Your Investment Property.