Expert Advice with Simon Pressley
REIA Hall of Famer and Propertyology Head of Research, Simon Pressley, says that, just as it did with past crisis, the adverse economic impact from this coronavirus health crisis will begin its rebound with a real estate surge before anything else.
Residential real estate is the one thing which is common to 25.5 million Australians. After all, shelter is an essential commodity.
For generations, governments have known that creating an environment which gives people confidence in the stability of asset values is healthy for consumer and business sentiment on the whole.
In the coming months, as the world progressively gains confidence that we are getting on top of this nuisance germ, the attention of all levels of government, in Australia and internationally, will turn to policies to crank the economy back up.
A surety for improving community confidence en masse is to build confidence around the value of their home. For 70 per cent of Australian households, the roof over their head is the most valuable asset they own. There is no bigger common denominator to stimulate the nation's psyche than real estate!
That's why the 3-years subsequent to (both) Australia's last recession and the GFC produced strong increases in median house prices in 8 out of 8 capital cities and most regional locations.
And a strong property market will again lead Australia out of this latest coronavirus health crisis, potentially starting as soon as 6-months' time.
Understandably, curtailed human mobility will mean significantly less real estate activity in the coming few months. In fact, I fully expect these coming months will smash all-time record low transaction volumes. But fewer buyers will be neutralised by fewer sellers. Let's not forget that Australian real estate already had a significant shortage of properties listed for sale before this dreaded Covid germ tipped our communities upside down.
The many differences between this crisis and other crisis of the past are mostly different in a good way. Some of these differences are:
The last major crisis (the GFC) wasn't all that long ago and lessons learned by countries all over the world (namely, more prudent credit policy and banks being beefed up with capital) will prove to be incredibly important for the strong global economic rebound from this crisis;
The quality of credit approved in Australia over the last few years is exceptionally high because, unlike before the onset of the GFC, credit policy has been ridiculously tight in recent years;
Property markets for much of the 2-years immediately prior to this annoying germ coming here were largely suppressed – again, that's different to pre-GFC;
Building approval volumes and residential vacancy rates in large parts of Australia were trending lower during the 2-years before Covid, so Australia's supply of that essential commodity called 'shelter' is indeed tight;
I absolutely love that Australia is going in to battle against this crisis with a united approach and a well-considered strategy. The state governments are collaborating with the Prime Minister while Frydenberg has (finally) managed to get all of our financial stakeholders (the RBA, APRA, ASIC and the banking sector) all on the same page - hallelujah; and
Because of this, there's a variety of support packages (including record low interest rates and empathetic banks) which will cushion property owners through this and greatly minimise the need for distressed residential property sales.
As winter becomes spring, and spring becomes summer, we will all come bursting out of our cocoons with a renewed sense of freedom.
There will be an enormous release of pent-up demand for goods and services. For property, it's likely to be akin to a flock of seagulls fighting over a chip!
......................................................................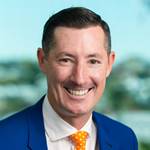 Simon Pressley is Head of Property Market Research and Managing Director at Propertyology.
Propertyology is a national property market researcher and buyer's agency, helping everyday people to invest in strategically-chosen locations all over Australia. The multi-award-winning firm's success includes being a finalist in the 2017 Telstra Business Awards and 2018 winner of Buyer's Agency of the Year in REIQ Awards For Excellence.
Disclaimer: while due care is taken, the viewpoints expressed by contributors do not necessarily reflect the opinions of Your Investment Property.