Expert Advice with Todd Hunter. 31/10/2017
Bec came to the US with me for her first buying trip. Read what really happens on these trips.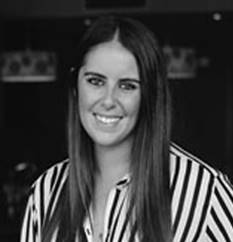 Bec Sassine (B2) started working with the wHeregroup in March 2010.

She is a Property Investor, the Head of the Property Team, and a Buyers Agent.
I recently returned from my first buying trip with Todd and I must admit, I have a new found respect for what Todd does. I always gave him a hard time about having jetlag for three days every time he landed in the US, and then three days when he lands back in Australia… But now, I get it! What a whirlwind.
So, do you want to hear wHat a trip with Todd looks like?
Wednesday morning started with a 10am pick up bound for the International terminal. A few champagnes down and we were headed to the US. After the first leg, we picked up our bags, had a quick terminal change and were onto the next flight (only JUST making it), seeing us arrive in our major US city location, 27 hours after leaving home that morning. All I wanted to do was have a shower and put on the hotel bathrobe, but it was a quick shower, and off to dinner for meeting number one.
Is that setting the tone of the trip for you yet?
Thursday wasn't any easier. The morning started at 7am with back to back property inspections and then back to the hotel to submit offers on all of the properties we liked from that day. Following this, we were straight into an afternoon meeting, into a second afternoon meeting and then a third meeting held over dinner. Eat, sleep, shower and repeat, as Friday was exactly the same.
How is it even possible that we have this many people to meet? Our relationships are key to how wHeregroup operates and these meetings consisted of breaking down our processes, tweaking them, perfecting them and making sure we are working in the most efficient way possible. We want to ensure our clients get the very best from our service, as well as the service of the third parties we deal with throughout the process. Not to mention, without putting a face to a name, Americans assume we are scammers. Unless you are there to confirm you are who you say you are, they don't want to deal with you. Someone actually questioned if his computer would allow him to email me in Australia because it was so far away, lol!
Just when I was getting excited for the weekend off, I found out we had a full day conference on Saturday, 9am – 5pm, to learn how to achieve the absolute best for our clients when purchasing properties in this location. We made new contacts, took notes and workshopped our way through the day. I thought this was supposed to be just walking through a few houses and ordering room service, not working 14 – 18 hour days, including the weekend? By Sunday, our only day off, I used it to finally sleep off the lingering jet lag. So much for a 'holiday'.
Monday's schedule consisted of (you guessed it) more meetings at the offices of our property manager and straight to the airport for the 27 hour journey home. I was back on the ground and in the office for 9am Wednesday the following week, with a week's worth of emails sitting in my inbox.
This trip was a success, securing some great houses from the first 2 days of inspections alone. But I can tell you that we sifted through some shockers to find the good ones… Houses that looked great from the online listed actually needed a lot of work and houses that looked great from the outside actually needed to be bulldozed. I know I don't need to remind you of the importance of having a good buyers agent on your side, but maybe some of these pictures will…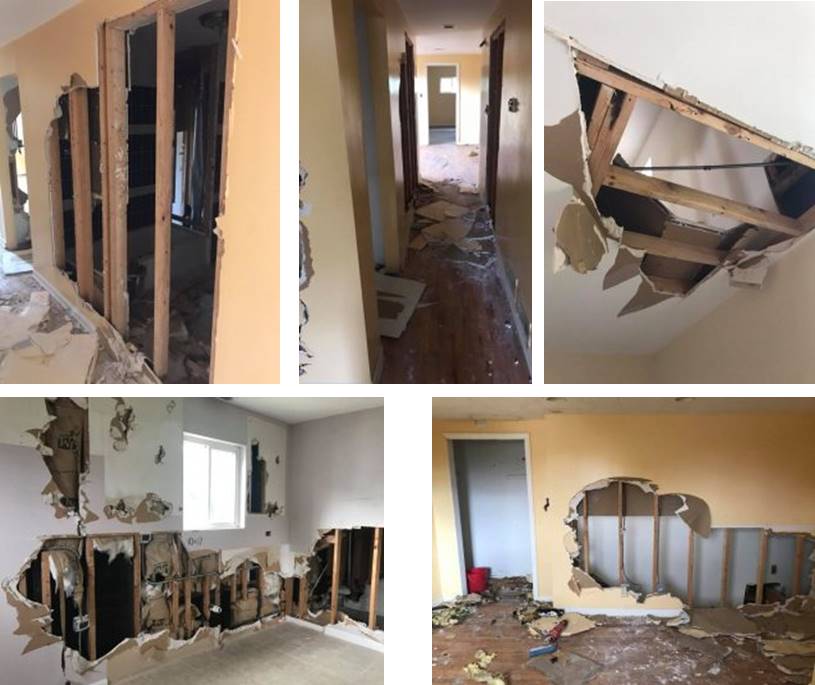 Wait until you see the house (below) we purchased, that wasn't listed for much more…
What I learnt from my time on the ground in the US is that everything isn't what it seems, whether it be good or bad. All of the great houses that I was convinced we were going to buy based on the online listing, were not even close to something we would secure for a client. And on the flip side, some of the houses that I initially thought were rubbish turned out to be great properties, with fantastic floorplans and a whole lot of potential. Some of the best yields we achieved (25%+) were from these homes that I initially disregarded.
Properties in the US are built so differently to those here in Australia. After walking through properties that I have read the building reports for, it makes you realise that these 100+ years old homes are built better than properties here in Australia. They withstand both the test of time and weather conditions that we don't experience here. If they haven't deteriorated in the last 100 years, they're not going anywhere anytime soon. They'll have plenty of life left in them with a little TLC and the right team on the ground to co-ordinate the works for you.
Having someone like Todd on your side is not just a bonus, but essential, when it comes to investing. I have worked with Todd for almost 7 years now and I am still learning from him (don't tell him I said that!). His guidance for both myself and investors alike is how we manage to continually secure great houses in great locations, time and time again.
Here are the details of one of the great properties we secured from our last day:
Listing Price: US$79,900
Purchase price: US$72,000
Expected Rental Return: US$311 per week
Expected Rental Yield: 22.5%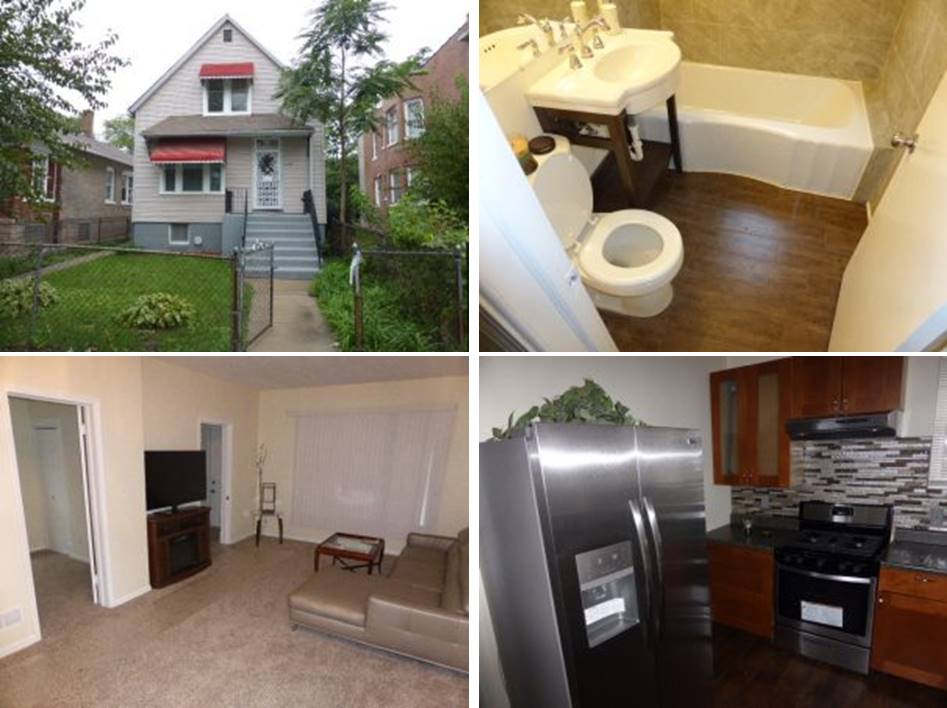 If you want to find out more about wHat we do and how you can secure a property like this without leaving your own home, sign up to our free US Education Series. We have more examples, photos and videos on our Facebook page too.
So, the next time Todd comes back from a week's buying trip, after walking through 80+ houses, meeting 5-8 different contacts and travelling no less than 50 hours return, I might give him a little sympathy… Maybe…
....................................................................

Todd Hunter is director, buyer's agent and location researcher for Sydney-based wHeregroup. He is an active property investor himself and amassed a portfolio of 50 properties by the age of 31. For more of Todd's musings, see his Expert Advice section on our website OR visit the wHeregroup blog.

Disclaimer: while due care is taken, the viewpoints expressed by contributors do not necessarily reflect the opinions of Your Investment Property.