Is adjacency to water the greatest wealth creator when it comes to investing in real estate?
Make up your own mind with this exclusive pack of six suburb reports, which gives you the latest, accurate data relating to Australian waterfront suburbs.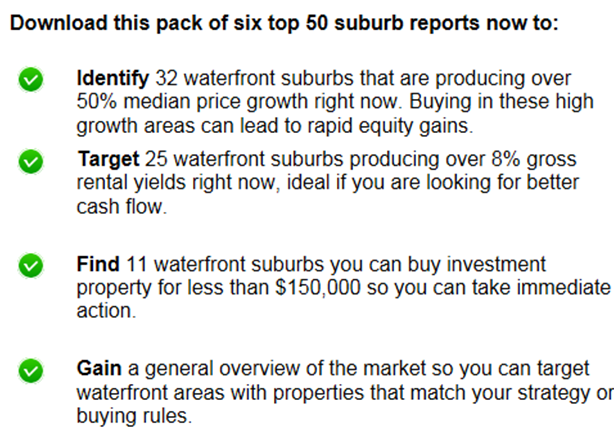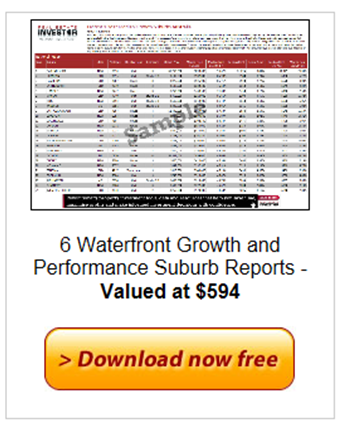 You will receive these top 50 suburb reports at a national and state level:
> Biggest Quarterly Mover Waterfront Suburbs
> Biggest Turnaround Waterfront Suburbs
> Cheapest Waterfront Suburbs
> Fastest Median Growth Suburbs
> Highest Yielding Waterfront Suburbs
> Most Expensive Waterfront Suburbs
These suburb reports are compiled from the very latest data by our partners at Real Estate Investar, and have proven to be a valuable tool for investors and home-buyers with over 50,000 downloads to date.
Take advantage of this free resource today.
If at any stage you wish to stop receiving these reports, you may unsubscribe from this free service at any time. We value your privacy and will not sell, rent or share your information with any unauthorised third party. By submitting the form to download the reports you will receive occasional property investing email newsletters from Real Estate Investar, including the latest news, blog articles and events.