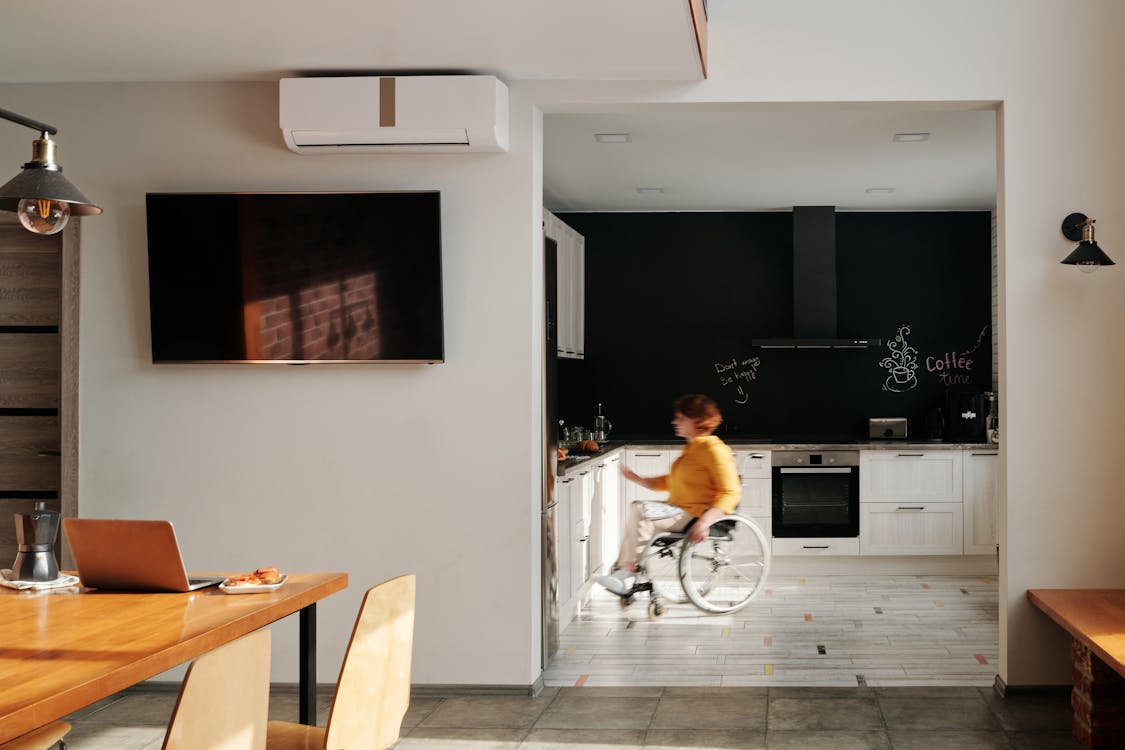 Achieving returns three to four times traditional property investments is an attractive prospect, yet there's more than meets the eye when it comes to NDIS property.
Much has been written about Australia's housing boom in 2021, yet a surprise performer continues to stake its claim as a viable investment option for property investors. Home to thousands of disabled Australians across the nation, NDIS property has shown considerable growth off the back of Australia's unpredictable housing market, delivering returns of up to 20% per annum.
With significant returns lying on one side of the coin, the flip side is the ethical implications of NDIS property investing. A National Disability Insurance Agency statement released in August last year noted users of supported independent living will grow 35% from 26,000 to 35,000 over the next four years.
This increase in the need of Australians requiring supported living is marred by the shortage of NDIS properties nationwide. Minister for Government Services and Minister for the National Disability Insurance Scheme Linda Reynolds said the Government understands finding suitable Specialist Disability Accommodation (SDA) can be challenging for some participants.
"Growing the SDA market is really important to ensuring participants with high support needs have access to housing that is innovative and suits their individual circumstances," Minister Reynolds said.
In a general sense, SDA is housing that has been specially designed to suit the needs of people who have an extreme functional impairment or very high support needs. SDA payments for individual participants are provided by the Federal Government under $22 billion worth of NDIS funding annually, enabling them to pay to live in SDA housing.
Profit vs Ethics
Founder and managing director of NDIS Loan Experts Yannick Ieko said if you look at it purely from a number's perspective (as not every investor is interested in the ethical side), the yield or income that you can generate from an NDIS property is beyond anything you could possibly hope for from a traditional investment property.
"The fact is there is a terrible, terrible situation unfolding at the moment for Australians with a disability, particularly young people with a disability who are being forced to live permanently in retirement homes, hospitals or some very inappropriate settings because they are the only places that can cater for their needs," Mr Ieko told Your Investment Property magazine.
"Every time an NDIS house, apartment or townhouse is built, it's going to provide some stock for those people to move and live in an environment that is entirely suited to their needs - that's the ultimate win-win."
How do I invest?
For those tempted by the returns on offer and with it, the potential to change lives, Mr Ieko says it's almost impossible to find and purchase an established, completed NDIS property with a tenant already in there.
"Most investors we see that are purchasing NDIS properties are purchasing house and land packages whereby they're building new housing stock, which is what's really needed," Mr Ieko said.
"It's not entirely different from your traditional house and land investment - you still need to secure a parcel of land, knockdown or rebuild, or if it's in a new estate, you need to identify the land and purchase the land. Then you need to engage with a builder that has that expertise in NDIS properties, which are quite specialized."
Getting help from a professional with expertise and a network within the space, Mr Ieko says, is incredibly useful to aid in your NDIS investment journey as the number of builders across the nation specialising in NDIS is limited.
"NDIS property is more specialised than a traditional sort of investment, yet it's not out of reach for anyone willing to invest a bit of time in the process to reap some very big rewards," Mr Ieko said.
The rewards mentioned by Mr Ieko lie courtesy of incentives from the SDA scheme set up by the Federal Government. Investors can purchase approved SDA housing and have it leased to approved participants through a registered provider. The NDIS will only pay SDA funds to a registered provider with an enrolled and compliant property.
Location, Location, Location
When committing to NDIS property investment, Mr Ieko says there are two things you should look for.
"When investing in NDIS property, the first thing you should look for is your tenants, which are the NDIS participants, then you want to be in somewhere where there is demand," Mr Ieko said.
"It's making sure that you're building the right house for the right type of disability in a location where there's a limited supply."
The research for NDIS property, Mr Ieko says, falls along the same lines of typical investment properties where investors look for the typical drivers for demand including infrastructure projects and population growth.
Currently, Australia faces a mass shortage of NDIS property supply with Victoria currently recording the highest undersupply of SDA properties followed by NSW. Yet all regional areas across the nation remain in dire straits.
"In Victoria, you've got Ballarat, Bendigo, Shepparton which are some of the regional cities that are in dire need of supply," Mr Ieko said.
"Those areas are going to sustain downturn much better than capital cities. You can say the same in New South Wales, with Newcastle on the Central Coast, also, very undersupplied. The entirety of the ACT is very undersupplied, so is South Australia.
"Ultimately there are a lot of options outside of Melbourne and Sydney to do some great things for NDIS."
This undersupply of NDIS property presents strong tenant demand and in turn, long leases.
For this reason, Mr Ieko said investors are guaranteed ongoing stable returns and fewer expenses associated with changeover of tenants.