10/12/2015

Your Investment Property's 8th Annual Reader's Choice Awards asked Australian property investors to nominate their favourite experts in the five different categories including:
Buyer's agent
Property investment advisor
Tax advisor
Mortgage broker
Property manager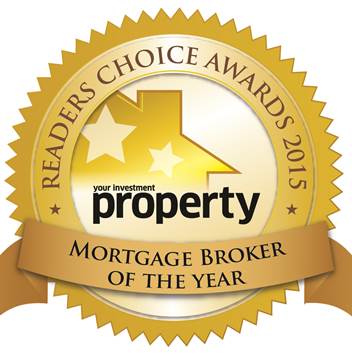 Mortgage Broker of the Year 2015.
Winner: Kathy Dundas, No Fuss Home Loans
How important is it to have a trusted mortgage broker especially in this market?
There have been so many changes implemented by lenders in the investment property loan space recently that it can be very difficult to carry out comparisons between the lenders unless you are across all the facts.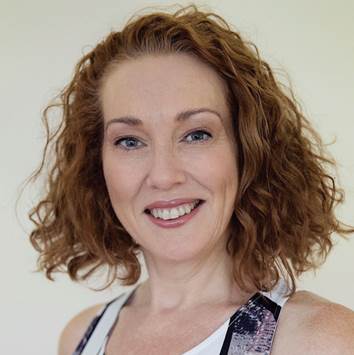 Since APRA stepped in to try and curb the level of investor borrowing, lenders are continually changing their policies to ensure that they are working within the new APRA lending guidelines.
This has resulted in each lender having to adopt different strategies to ensure that they comply. In this market it is extremely important for investors to ensure that they engage an experienced and trusted mortgage broker to navigate the loan selection process so that they secure the loan that is going to best suit their purposes – not knowing the lending market at the moment can result in customers missing out on closing a property purchase due to a poor choice of lender.
Choosing an investment loan has never been just about who has the best interest rate. A good broker is not there just for the loan application, they are with you for the journey from beginning to end and all the turns along the way.
What are the qualities of a good broker?
The broking industry is now well regulated and all brokers need to have a certain level of qualification and membership to an industry body before they can provide advice on mortgage products.
However, experience would have to be one of the most important qualities of a good broker. A broker needs to gain a good understanding of your situation and your requirements before they can provide you with advice. They also need to be able to gauge your level of understanding of loan products and the loan process to ensure that they provide you with the right level of advice, so finding a broker with good communication skills is a must. I believe it comes down to trust – you must feel comfortable with your broker, if you do not feel confident in their ability then you should look for someone who does give you confidence.
When shopping for a broker some good questions to ask:
How long have you been in the industry?
Do you have a credit licence?
How many lenders do you have on your panel?
Do you have a favourite lender? (This is a good question – you do not want a broker who puts all their loan with one bank/lender as that could be the only lender they like to use – you want a broker who will look at all lenders on their panel and advise you on which ones best suit your purposes)
Do you charge a fee for your service? (Some brokers charge additional fees for service – so ask this up front)
What are your top tips for applying for an investment loan in the current market?
In the current market (especially in Sydney in Melbourne) it is important that you do your homework on the area you are looking to purchase in to ensure that you have a realistic idea of the market values. I have recently seen clients making high offers in order to secure a property only to find that the bank's valuation comes in short which can result in not being able to proceed with the purchase. This can be a disaster.
Given the recent changes in the investment loan space, it can be invaluable to have a pre-approval of finance in place so that you are certain of your borrowing capacity and that you meet the credit criteria of the lender. Having pre-approved finance in place gives you the confidence to start making offers on property and I also find that real estate agents tend to take buyers with pre-approved finance more seriously.
How do you ensure you get the finance you need?
Understand your borrowing capacity – this can vary greatly from lender to lender and you will be surprised how significant this difference can be.
Make sure you have the necessary documentation ready to submit with the loan application.
If your current circumstances do not allow you to achieve the purchase that you desire at the moment, do not give up. A good broker will advise you on what is needed to get to you to the point where you can achieve your goal, it may take a little longer than you anticipated but with the right advice you will get there.
How does it feel to win this award?
Winning the Readers' Choice Award is very exciting as this represents an award given to me by my clients. The majority of awards for mortgage broking are industry driven and are based on the volume of loans written, this award is based on my clients' satisfaction and appreciation of my work – that's what makes it extra special. It is also confirmation that I am providing my clients with a high level of service and advice. My belief is that for a client to be really happy with the choice of loan they need to understand the options and make an educated decision to go with the loan that really suits their situation.
What readers said
"Kathy explains everything in plain English and there are no hidden surprises. She offers professional experienced advice on growing your portfolio and getting the best loan for your personal situation. She researches every possible opportunity and helps you weigh up the pros and cons of each loan. Kathy took the time to understand my needs, my unique personal situation and discuss my concerns, then sought out loans to suit these needs. Through her honest communication and professional advice she has given me the confidence to keep adding to my portfolio, knowing she will get me the best loan on offer."

-Danielle Boulton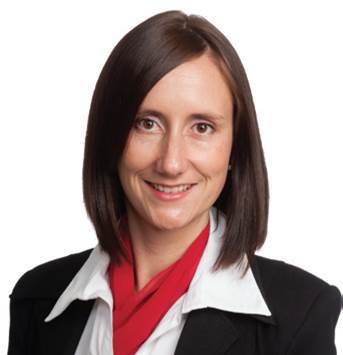 Runner Up: Kristin Tunbridge, mortgage broker, Rise High Financial Solutions
When choosing a mortgage broker, Kristin Tunbridge says look for someone with excellent communication skills and in-depth knowledge of the market.
"Look for someone that understands your goals. A good mortgage broker should want you to be a customer for life. It isn't just about finding the best interest rate, but also a product that suits your lifestyle and financial goals and has your best interests at heart. This is particularly true if you are looking to build a property investment portfolio - as a loan is structured differently for investment purposes compared to owner occupied loans.
Your broker should be someone that can educate you about more than just the best loan. They should be able to give clients an understanding of why loans are structured a certain way, tips and hints on investing and updates on the economic changes that may impact your mortgage and future investing goals.
You also need someone that you trust, so asking friends and family for a recommendation of a good broker they have dealt with is a good start. Most of my business is generated by happy clients who love recommending me. You also want someone that will go into battle for you to get the right outcome when it comes to dealing with the banks. For example I have 10 years' experience working in a top 4 bank within residential and commercial lending, and I thoroughly understand the process from the other side and will do whatever it takes to get a great result.
I get so much satisfaction from helping a client buy their first investment property, and then joining them on their journey to buy their second, third, fourth and beyond. I communicate constantly with my clients even if that means taking a phone call on a Sunday afternoon while at the beach with my family."
What the readers said
"Kristin brings the complete package. Her bubbly customer focus makes us feel like we're the only client in the world. She's always on top of every detail, no matter how small and comes armed with a wealth of knowledge. Outside of her scope? no worries Kristin knows the perfect person for that! Hit a snag? Before we even have a chance to worry Kristin's run into bat with her professional whacking stick and taken it on for the team. Kristin's commitment to our success is second to none. Kristin even made a special trip to meet us while inspecting our yet to settle investment property. On arrival she hangs up on her doctor to go through our finance papers...she's on her way to hospital! Now that's truly going above and beyond."

-Thomas Wakefield
Follow the links below to see who else Australian investors voted as the most trusted property professionals for 2015!
Property Investment Advisor of the Year 2015.

Tax Specialist of the Year 2015.

Buyers Agent of the Year 2015.