TV renovator Cherie Barber tackles questions from our readers about the best colour schemes for your bathroom, where to focus an upgrade and interior design v's home staging.

Bathroom Colour Schemes

Q: I currently have a dark green tiled bathroom and I'm looking to brighten it up by painting the walls and retiling it. I'm not so keen on just using white or similar shades. How do you choose what colour scheme to use when upgrading a bathroom? What's the current trend at the moment?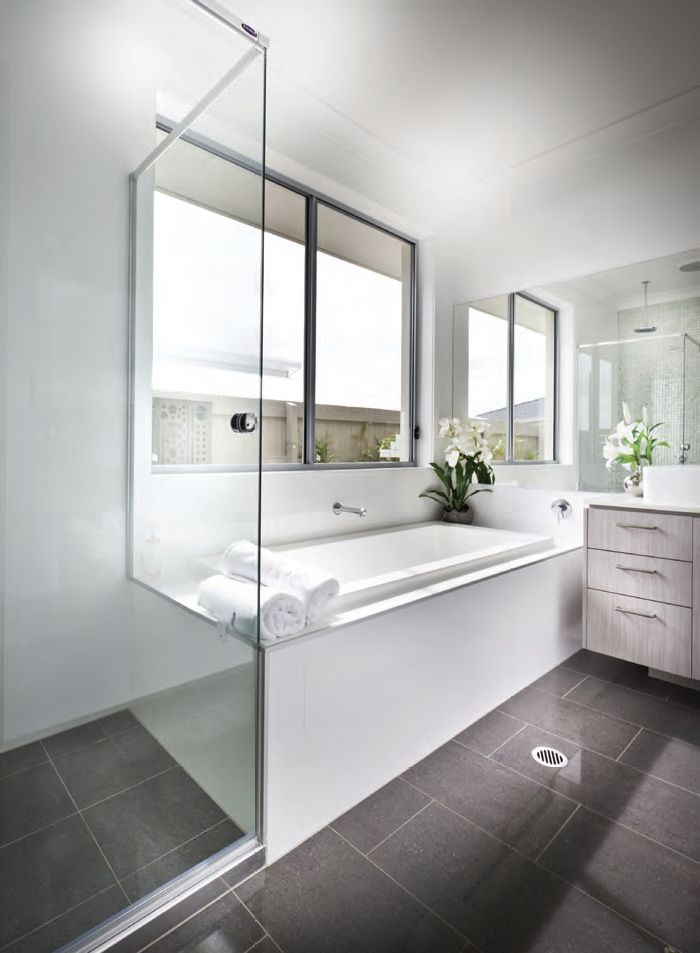 A: As a professional renovator, I'm always wary of 'current trends'. They can look fabulous for one or two years, then almost overnight you've got a trend that's out of date and potentially even an eyesore. And that can be a major liability when it comes time to sell, and it's an expensive problem if you choose to fix it. So while the current trend is to mix up textures and colours and styles of tiles in the bathroom (just check out some of the bathroom supplier websites and you'll quickly see what I mean), my advice is to go for a contemporary but timeless look, something that will still look good 10+ years from now.So for your painting and retiling, I'm recommending a neutral colour scheme. You don't have to settle for white; there are lots of natural colours like timber tones or pale greys or creams. I'd suggest a darker colour for the floor – perhaps a charcoal – and a lighter shade for the walls. You can always liven things up with colourful accessories and some wow factor lighting – things that can be easily changed at any point. And don't forget trusty White Knight tile paint as an option for the tiles if you want a really low-cost solution that means you don't need to get a tiler in. You can tint it to any colour.
Reno to Sell
Q: We've just decided to put our property on the market. It's in relatively good condition; however, it could do with some upgrading. I have budgeted $5k to renovate it, with the expectation that I will triple this when selling. Where should I focus the upgrade: outside or inside?
A: I suggest you focus on both inside and out. On a $5,000 budget, you need to get busy with the paintbrush. It's definitely going to give you the biggest bang for your buck – a fresh coat of paint throughout the inside of the property, using the opportunity to update the colour scheme if you think it needs it.
Then consider new flooring. Can you pull up the carpets and polish the floorboards, for example? Replace daggy carpets? Or even repolish existing floorboards if they're looking scratched and dull. They'll come up like new.
Changing the window coverings is cheap and easy to do. You can buy off-the-shelf micro venetians from places like Bunnings and they'll instantly smarten a place up. And keep an eye out for bargain light fittings that could modernise the place.
Outside, focus on street appeal. Clear, declutter, trim trees, cut grass, clear the gutters... Make sure everything is neat and tidy, and the property looks well maintained. On a $5k budget, you need to have first impressions top of mind. The things that people immediately see and notice in the first five minutes or so are the impressions they'll walk away with.
Interior Designer or Home Staging Professional?
Q: I want to maximise the sale price of my property, which I'll be putting on the market once renovated. Should I stick with minimum reno and hire a home staging professional instead to present it in a good light, or should I hire an interior designer to help me plan the reno? What's the better value for my investment money?
A: Interior designers don't come cheap, so if maximum profit is your goal, then my money is on professional staging every time. They're experienced at highlighting the strong points of a property and drawing attention away from weaknesses. A really good stylist can add tens of thousands of dollars to the final selling price, so whatever money you spend should get you an excellent return on investment.
If you're after some design advice for the renovation, I'd recommend getting in a colour consultant from one of the big paint companies, at a fraction of the price you'd pay an interior designer. Dulux, for example, charges $150 an hour ($175/hour in NSW) for a colour consultant (who, by the way, is a fully qualified interior decorator) to come to your home. The average consultation is 1.5 hours, and you also get a redemption voucher of $1 per litre, up to $100, for the Dulux paint you purchase.
Given the incredible power of paint to completely change the whole feel of a property, getting professional input on the colour scheme and then getting a property stylist in to pull the whole look together, now that could really be a masterstroke!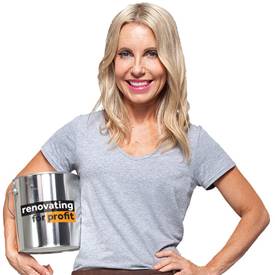 Cherie Barber

is the director of Renovating For Profit,
a company that teaches everyday people how to
buy and sell/rent old properties for a profit.