Australia's top 30 most expensive suburbs to rent all have one thing in common: They're all located in Sydney.
According to the most recent data by Corelogic, the Sydney harbourside suburb of Vaucluse is Australia's most expensive place to rent a home with the median weekly rental costs sitting at a whopping $3,308.
Balgowlah Heights in Sydney's northern beaches came in second place with a median weekly rental cost of $1,841.
Close behind was Mosman on Sydney's north shore with a $1,830 median weekly rent.
Meanwhile, renters in Bellevue Hill in Sydney's east can expect to pay somewhere around $1,806.
In 5th place was Rose Bay, also in Sydney's east with a median weekly rental yield of $1,768.
Here's the full list;
Australia's priciest suburbs for renters
1. VAUCLUSE, Sydney east: $2,308
2. BALGOWLAH HEIGHTS, Sydney Northern Beaches: $1,841
3. MOSMAN, Sydney North Shore: $1,830
4. BELLEVUE HILL, Sydney east: $1,806
5. ROSE BAY, Sydney east: $1,768
6. DOVER HEIGHTS, Sydney east: $1,748
7. DOUBLE BAY, Sydney east: $1,701
8. SEAFORTH, Sydney Northern Beaches: $1,690
9. MANLY, Sydney Northern Beaches: $1,681
10. NORTH BONDI, Sydney east: $1,620
11. BRONTE, Sydney east: $1,605
12. WOOLLAHRA, Sydney east: $1,587
13. CASTLECRAG, Sydney North Shore: $1,553 
14. FAIRLIGHT, Sydney Northern Beaches: $1,550
15. NORTHBRIDGE, Sydney North Shore: $1,530 
16. WAVERLEY, Sydney east: $1,509
17. BONDI BEACH, Sydney east: $1,497
18. QUEENS PARK, Sydney east: $1,458
19. BONDI, Sydney east: $1,419 
20. CASTLE COVE, Sydney North Shore: $1,415
21. PADDINGTON, Sydney east: $1,405
22. CREMORNE, Sydney North Shore: $1,385
23. EAST LINDFIELD, Sydney North Shore: $1,378
24. BALGOWLAH, Sydney Northern Beaches: $1,371
25. PALM BEACH, Sydney Northern Beaches: $1,367
26. RIVERVIEW, Sydney North Shore: $1,345
27. BONDI JUNCTION, Sydney east: $1,345
28. CLOVELLY, Sydney east: $1,340
29. FRESHWATER, Sydney Northern Beaches: $1,339
30. EAST KILLARA, Sydney North Shore: $1,323
Outside of Sydney, Melbourne's bayside Brighton comes out as the priciest capital city suburb outside Sydney with a median weekly rent of $1,235.
Cottesloe, the upmarket beach suburb of Perth comes close behind at $1,145 per week, putting it ahead of Melbourne's celebrity mansion postcode Toorak where $1,142 per week is a typical leasing cost.
Bulimba in Brisbane's inner east, on the south side of the river, is the only suburb with the Queensland capital with a four-figure rent of $1,012.
The top 10 priciest suburbs outside of Sydney
1. BRIGHTON, Melbourne inner south: $1,235
2. COTTESLOE, Perth inner: $1,145 
3. TOORAK, Melbourne inner: $1,142
4. DALKEITH, Perth inner: $1,131
5. MOUNT CLAREMONT, Perth inner: $1,087
6. SANDRINGHAM, Melbourne inner south: $1,064
7.CITY BEACH, Perth inner: $1,053
8. BLACK ROCK, Melbourne inner south: $1,047
9. SWANBOURNE: Perth inner: $1,041
10. MOSMAN PARK, Perth inner: $1,034
Rental costs: How do our Aussie cities stack up?
Sydney might be home to the entire list of the top 30 most expensive suburbs for renting a property, but it doesn't mean the city has the most expensive rental market across the country.
Sydney's elusive suburbs drag the city's median rental price up to $604 per week, but Canberra still remains the nation's most expensive capital city's rental market, with typical dwellings renting for around $651 per week, Corelogic's data shows.
Darwin comes third in line with a median rental price of $561 per week, followed by Hobart at $521 per week and then Brisbane $507 per week. 
Adelaide remains Australia's most affordable capital with a median dwelling rent of $447 per week, followed by Melbourne at $456 per week. 
Interestingly, Brisbane was the strongest performing rental market amongst the capitals over the quarter to December last year, rising 2.3%, followed by Canberra and Hobart, both rising 2.1%. 
Despite recording the strongest annual rental growth (15.2%), the Darwin rental market was the worst performing over the quarter, with rents rising 0.6% over the three months to December.
Has rental growth reached its peak?
CoreLogic's quarterly Rental Review shows the national rental index increased 1.9% during the December quarter, a repeat of the figures recorded in the September quarter. 
Despite quarterly growth rates easing since peaking in March at 3.2%, the national index recorded its highest annual growth rate since January 2007 in November at 9.44%, before falling slightly in the 12 months to December at 9.40%.
Why?
According to CoreLogic's Research Director Tim Lawless, rents are under extraordinary pressure from many factors, not least the demand for detached housing and an ongoing lack of rental supply. 
"For more than 18 months we've seen demand for detached housing continue unabated as more renters work from home, either on a permanent or now hybrid working arrangement, which drives demand for more spacious living conditions," he said.
"In addition to this trend, investors, while still active in the market, have been dwarfed by an over representation of owner occupiers entering the market, upgrading or buying holiday homes that aren't being added to the rental pool." 
"This is also being played out in the rapid growth in regional rental markets."
Regional market rents continue to outpace the cities
Corelogic data shows that regional rents continued to outpace capital city rents over the fourth quarter.
Rent in regional dwellings rose 2.5% versus the 1.6% rise in capital city rents, taking the annual regional rental growth rate to 12.1%. 
Lawless explains that the stronger rental conditions across the regional markets is down to both demand and supply following a surge in regional population growth thanks to the Covid-19 pandemic.
"While demand has risen we generally haven't seen much of a supply response. Australia's rental market is mostly reliant on private sector investors to provide rental housing," he says.
"Investors as a proportion of total mortgage demand moved through record lows in early 2021, highlighting relatively low levels of investment activity across the country and also implying relatively low levels of new rental stock coming onto the market. 
"Arguably the regions have less elasticity in rental markets, meaning, when demand rises, supply is less responsive than capital cities where investors are generally more active."
.......................................................................................................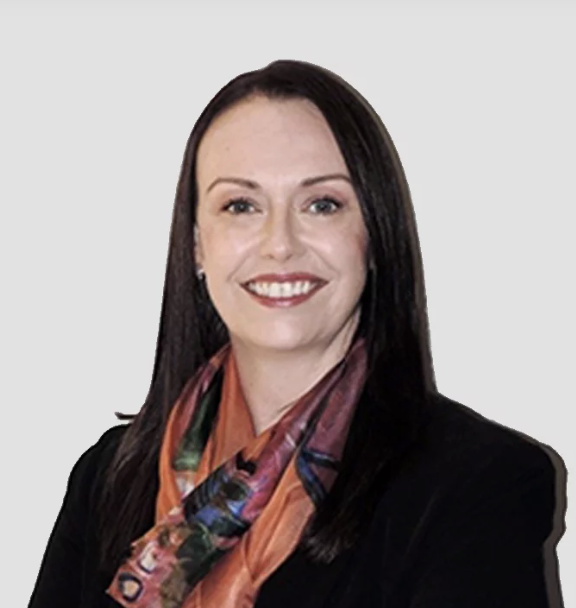 Leanne Jopson is National Director of Property Management at Metropole, and has 20 years' experience in real estate.
Leanne brings a wealth of knowledge and experience to maximise returns and minimise stress for her clients.
Disclaimer: while due care is taken, the viewpoints expressed by contributors do not necessarily reflect the opinions of Your Investment Property.